Taiwan celebrates milestone in conservation of endemic Lanyu pig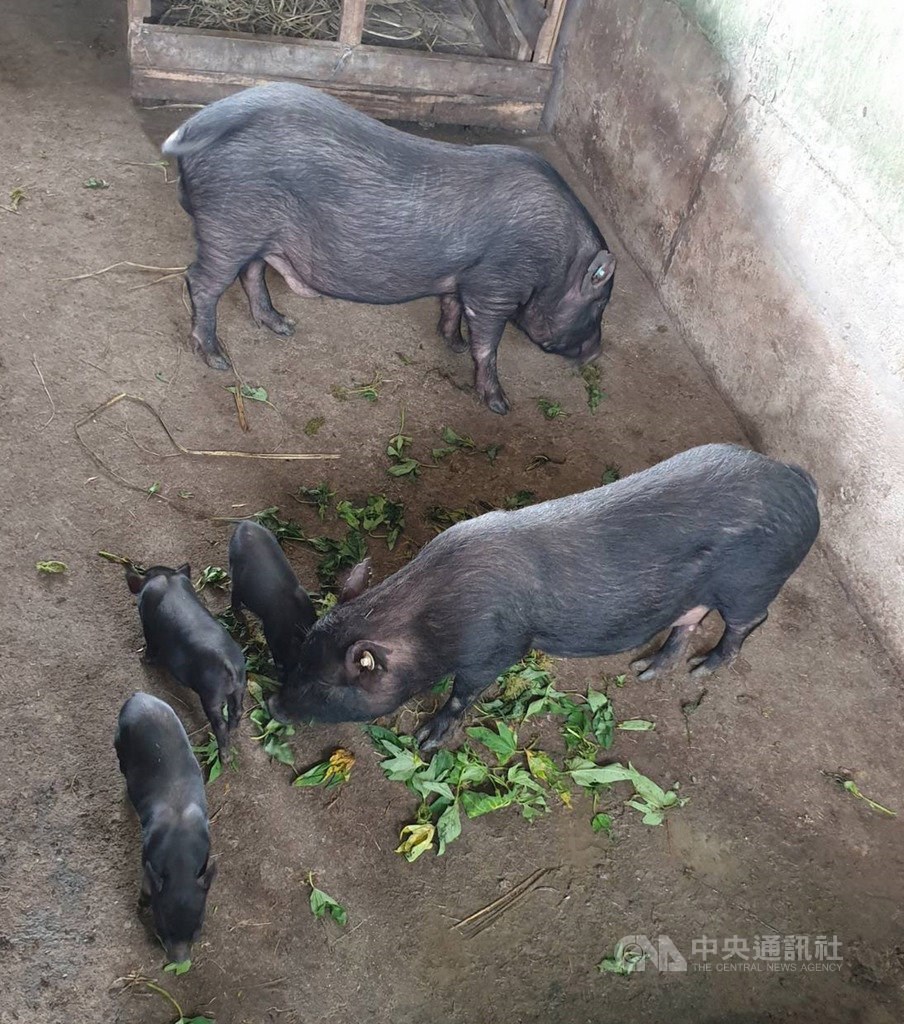 Taipei, Aug. 4 (CNA) A group of Lanyu pigs that were returned to their native Orchid Island earlier this year recently gave birth to their first litter, marking a major milestone in the decades-long effort to conserve the endemic species.
At a press conference Tuesday, Taiwan's Livestock Research Institute highlighted its efforts to preserve the species, whose native population on Orchid Island (Lanyu Islet) had widely interbred with other pig species.
In 1979, the institute's Taitung Animal Propagation Station started a breeding program to maintain the species' genetic integrity, and in 2013 it laid out plans to return the pigs to Orchid Island, where they play an important role in local Tao Indigenous culture.
Chang Chia-chieh (章嘉潔), director of the Taitung facility, said that over the last decade, the program has bred around 500 of the pigs per year, of which around 300 are donated to the biotech sector for research purposes.
This January, the institute returned its first batch of 18 pigs- 10 males and eight females - to an enclosure on the island.
On June 8, one of the females in the group gave birth to a litter of three piglets, indicating that they are successfully adapting to their new home, institute said.
According to Chang, the Lanyu pig, which is characterized by its miniature size, small ears and black coloring, was shown in a 2009 scientific study to be highly genetically distinct from other swine species in Europe and Asia.
While domestic pigs typically weigh 150-180 kilograms at one year and give birth to litters of 10-14 piglets, the Lanyu pig weighs only 45-70 kg and gives birth to between five and eight piglets, she said.
Icyang Parod, the head of Taiwan's Council of Indigenous Peoples, noted that Lanyu pigs have traditionally been part of the thanksgiving offering by Orchid Island's Tao people during their annual flying fish festival.
Aside from the pigs' religious and culinary uses, residents of the island also use their lard as an ointment for insect bites, and as a natural moisturizer for the skin and hair, the chief of the island's Langdao Village said.