Taiwan boosts parental benefits, cuts public preschool fees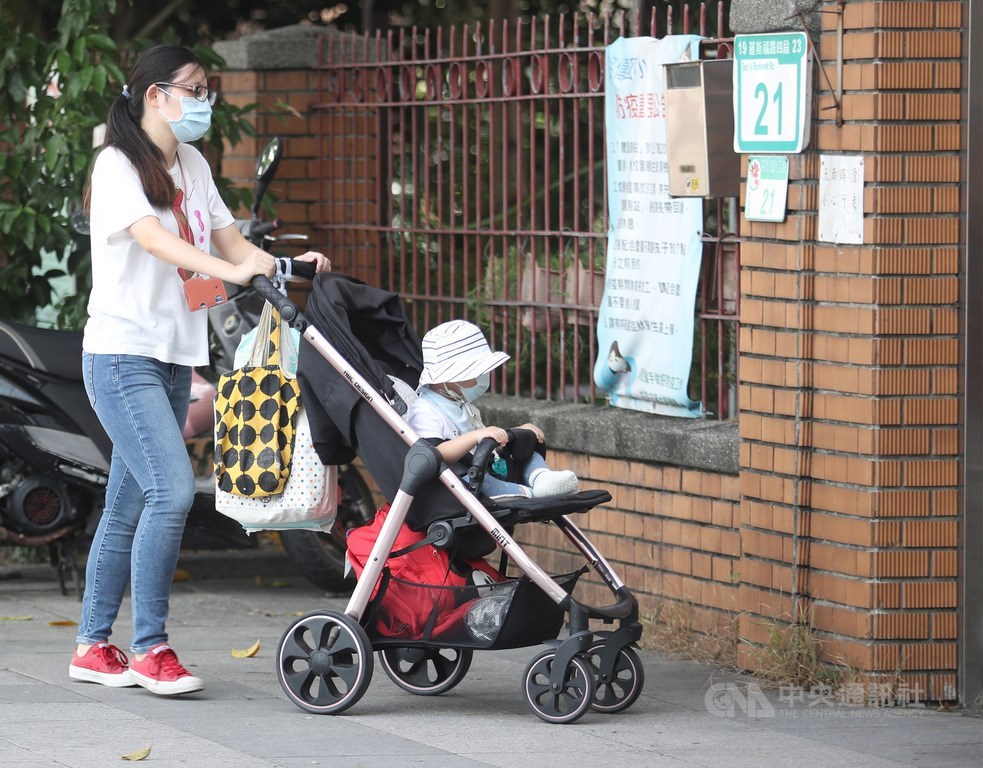 Taipei, July 31 (CNA) Taiwan's government said Saturday that it will increase childcare and daycare subsidies by NT$1,000 (US$35.79) per month and lower the monthly fees at public preschools by the same amount, with effect from Aug. 1.
The increased benefits, which were announced by the health and education ministries, are part of President Tsai Ing-wen's (蔡英文) policy of addressing the country's low birth rate through efforts such as boosting government support for young families.
Starting Aug. 1, the monthly childcare subsidy for parents with children under the age of 5 will increase from NT$2,500 to NT$3,500 per child, the Ministry of Health and Welfare said.
In one year's time, that subsidy will be raised again to NT$5,000 per month, the ministry said, adding that such families will be eligible to receive the benefit whether or not one parent is on parental leave.
For children under 2 years of age, the government's current NT$6,000 monthly subsidy for daycare at a government-contracted center or with a registered babysitter will be increased to NT$7,000 in August, and then to NT$8,500 next year, the health ministry said.
Meanwhile, the Ministry of Education said it will reduce the monthly fees at public and semi-public preschools by NT$1,000, with effect from Aug. 1, as the health ministry's subsidies usually expire when a child turns 2 years of age.
In Taiwan, children aged 2-5 years may be enrolled in preschools.
According to the education ministry, the maximum monthly tuition of NT$2,500 at government-operated preschools, NT$3,500 at non-profit preschools, and NT$4,500 at government-contracted preschools, will all be reduced by NT$1,000 from Aug. 1, and by another NT$500 in August 2022.
Earlier this month, Minister of Education Pan Wen-chung (潘文忠) said the government was working to expand enrollment at those three types of preschools by 62,000 this year, aiming for an overall enrollment of 422,000 children.
Currently, around 58 percent of children in Taiwan have access to public or semi-public preschools, which are often cheaper than private ones. The MOE said it hopes to increase the figure to 70 percent by 2024.
To be eligible for the childcare and daycare subsidies, at least one parent must be a Taiwanese citizen.
Taiwan experienced negative population growth for the first time in its history last year. As of the end of June, the country's population stood at 23.487 million, down 0.41 percent from June 2020.