Taiwan bans pork products from Dominican Republic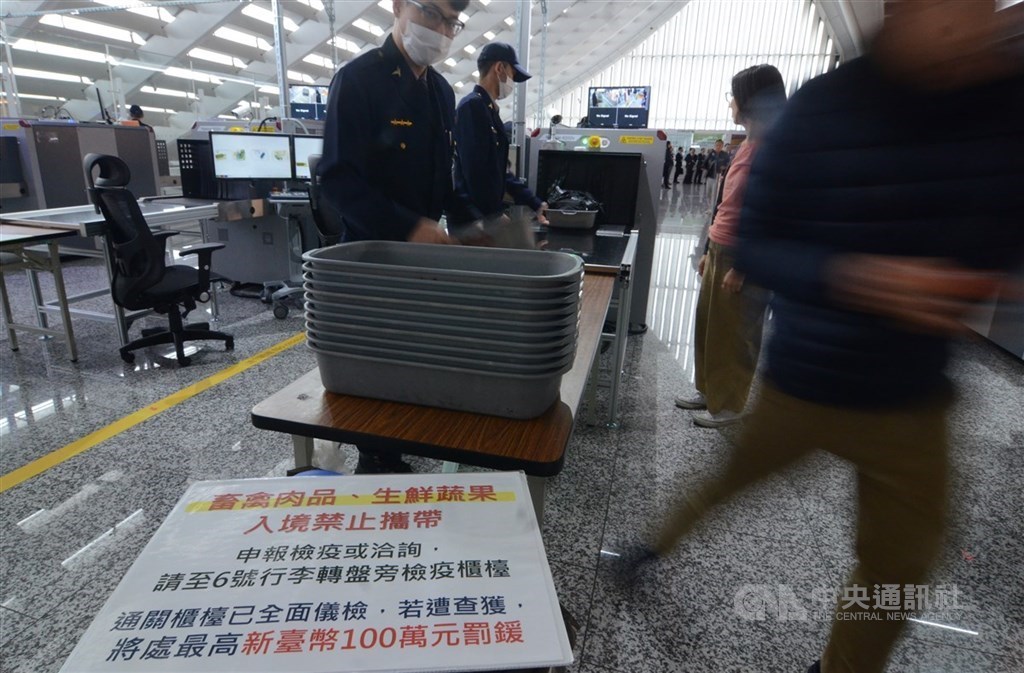 Taipei, July 29 (CNA) Taiwan on Thursday imposed a ban on all pork products from the Dominican Republic, citing a reported outbreak of African swine fever (ASF) in the Caribbean country.
Effective Thursday, passengers arriving from the Dominican Republic will be fined NT$200,000 (US$7,165) if they bring any pork or pork-based items into Taiwan, the Council of Agriculture's ASF disaster response center said.
Non-resident violators who are unable to pay the fine at the border will be refused entry, the center said, noting that the United States Department of Agriculture has confirmed the presence of the ASF virus in samples collected from pigs in the Dominican Republic.
While the deadly pig disease had been reported in countries across Asia, Europe and Africa, this is the first time it has been confirmed in the Caribbean region in recent years, according to the center.
Taiwan has been on high alert against ASF out of concern that the virus could cripple its high-value pig farming industry. As a precaution, Taiwan had banned the import of any pork products from ASF-infected areas.
The ASF virus, however, has been found in confiscated products such as mooncakes, which often contain pork from unknown sources and are brought into Taiwan illegally by arriving passengers, the center said. In Taiwanese culture, mooncakes are usually eaten during the Mid-Autumn Festival which falls on Sept. 21 this year.
ASF is a deadly disease that threatens pig populations, as it cannot be cured and there is no vaccine against it. However, it is not harmful to humans.