CORONAVIRUS
/
Taiwan reports 130 new COVID-19 cases, 6 deaths
(Click here to read more details in the updated story)
Taipei, June 24 (CNA) Taiwan on Thursday reported 130 new cases of COVID-19, all but one of which were domestic infections, as well as six deaths from the disease, according to the Central Epidemic Command Center (CECC).
The new cases brought the total in the country to 14,389, of which over 12,900 were domestic infections reported since May 15, when the country first recorded more than 100 cases in a single day.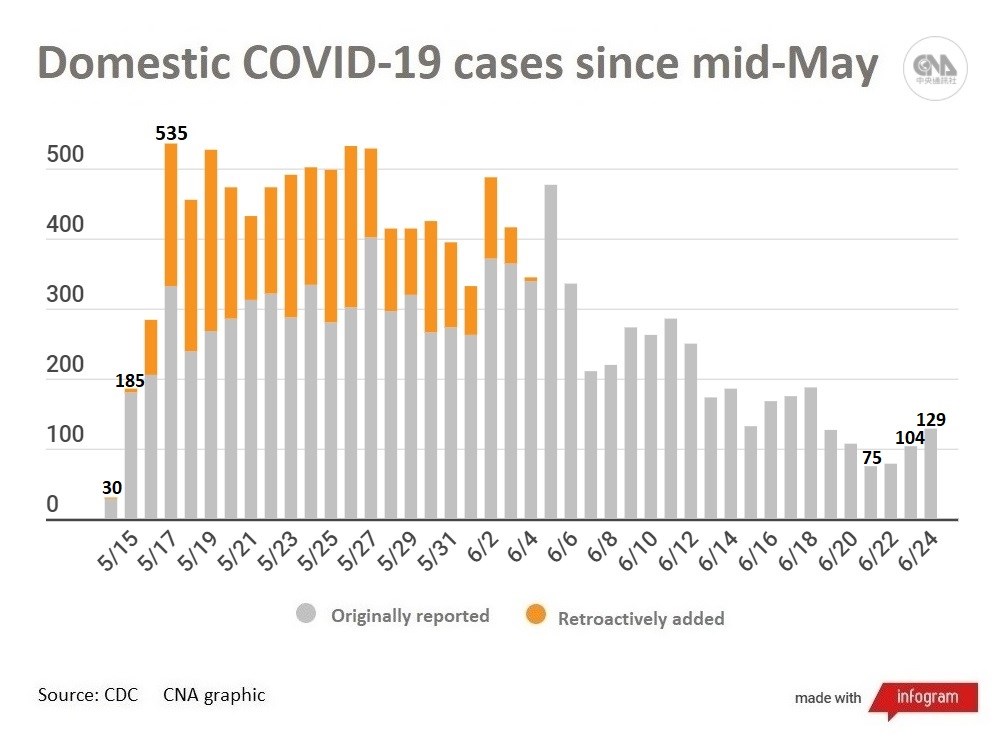 The six deaths were five men and one women, in their 50s to 90s, who passed away between June 18 and June 23, the CECC said.
To date, 605 people in Taiwan have died from COVID-19, including 593 since May 15.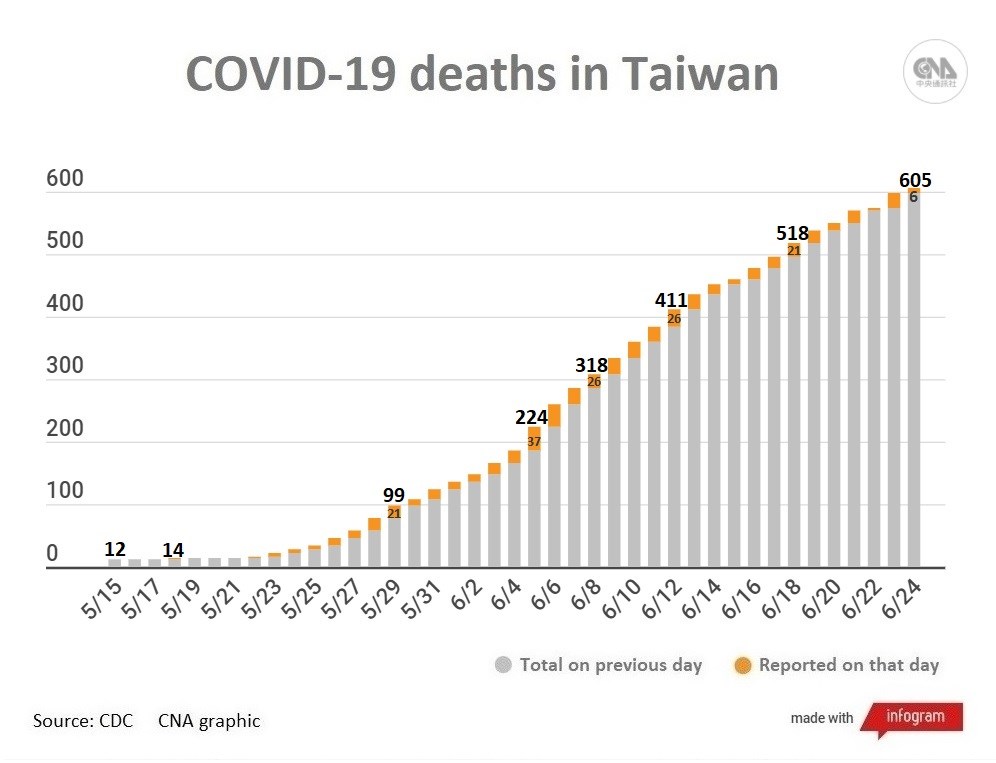 Recent cases
June 23: Taiwan reports 104 new COVID-19 cases, 24 deaths
June 22: Taiwan reports 79 new COVID-19 cases, six deaths
June 21: Taiwan reports 75 new COVID-19 cases, below 100 for first time in month
June 20: Taiwan reports 109 new COVID-19 cases, 11 deaths
June 19: Taiwan reports 128 new COVID-19 cases, under 200 per day for 1 week
View All