CORONAVIRUS
/
Taiwan reports another vaccine-induced blood clot case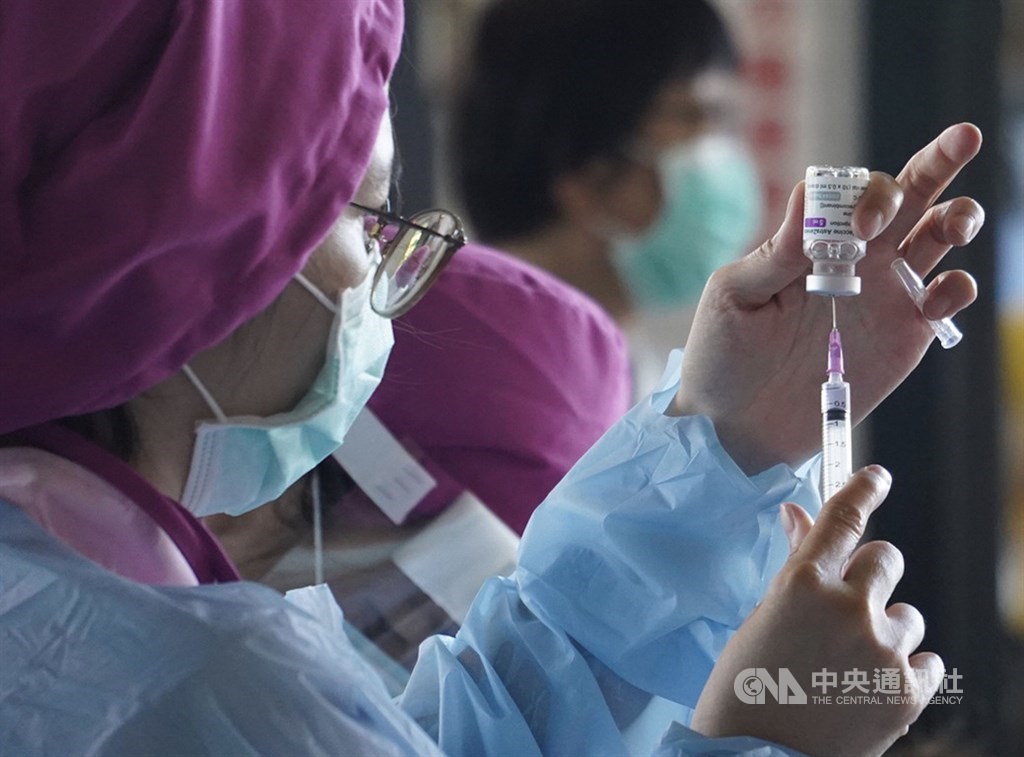 Taipei, June 7 (CNA) Taiwan on Monday reported another case of blood clotting linked to the AstraZeneca COVID-19 vaccine after the first confirmed case was recorded June 2, according to the Central Epidemic Command Center (CECC).
The new case involved a woman in her 30s who sought medical attention after experiencing bleeding gums eight days after receiving a vaccine jab and getting diarrhea and feeling pain in her limbs and abdomen 12 days after the jab.
She is currently being treated in hospital after a blood test revealed low platelet counts (thrombocytopenia) and abnormally elevated levels of D-dimer, which are related to clots in patients.
The woman's case was the fourth blood clot that has occurred following an AstraZeneca vaccine shot, but only one so far has been confirmed as being directly connected to the vaccine.
That case, which the CECC confirmed on June 2, involved a man in his 30s who ran a fever and felt other discomfort after receiving his first jab on May 12, with the symptoms subsiding three days later after being treated.
The CECC estimated that in Taiwan, the risk of developing a vaccine-induced blood clot is 2.1 per million doses, even though western countries have reported higher risks.
The new suspected blood clot case emerged as 699,187 shots of the AstraZeneca vaccine had been administered in Taiwan as of Monday, according to CECC data.
The woman was among seven people who were reported Monday to have severe adverse reactions to the AstraZeneca vaccine.
Two of the other six serious reactions reported were tied to eye and vision issues, and another had abdominal pain three days after receiving the jab, and they are all being treated in the hospital.
Another person developed headaches, shortness of breath, dizziness and chest tightness 14 days after getting the shot, but his condition improved after being treated.
The fifth of the other six patients had chest tightness and chest pains the next day after getting the job and was diagnosed with acute myocardial infarction. The individual was operated on and has been discharged from the hospital.
View All