Second Chinese national detained for entering Taiwan illegally in 5 days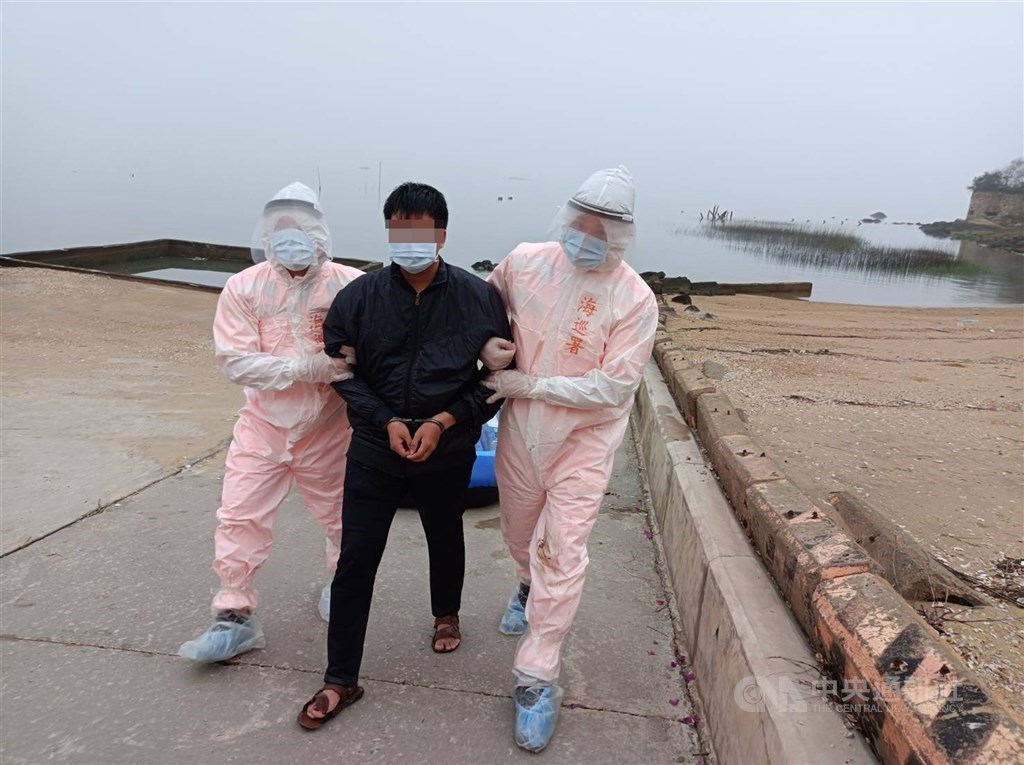 Taipei, May 6 (CNA) A man from China was discovered on the coast of Taiwan's outlying Kinmen island early Tuesday morning and appeared to have arrived by rubber dinghy, the second time in five days a Chinese national has been caught entering Taiwan illegally by dinghy, according to Taiwan's Coast Guard.
The Chinese man, surnamed Jiang (江), was found on the northwest tip of Kinmen on Tuesday at about 6 a.m., senior Coast Guard officer Tiao Tzu-ching (刁子敬) said Thursday.
The man, who claimed to come from Guangxi Zhuang Autonomous Region in southern China, set out from Fujian Province on Tuesday at around 1 a.m., according to Tiao.
He provided no particular reason for his action, said Tiao, adding that the authorities have launched an investigation to determine his motivation.
The man was carrying a piece of baggage with two cellphones, two bank cards, two portable batteries and a knife, added Tiao.
He also brought with him a bag of 16 pork dumplings, said Tiao, adding that the pork product was immediately destroyed to prevent the potential spread of African swine fever.
This is the second Chinese national to enter Taiwan illegally by boat in the past five days.
A Chinese national surnamed Zhou (周) was found in Taichung Harbor after arriving from Fujian province late on April 30 in a rubber dinghy fitted with an outboard motor and carrying 90 liters of fuel.
While the authorities investigate the two cases, both men are being held at detention centers for the 14-day mandatory quarantine period, after which they will face possible charges for violating the Immigration Act.