Weather front boosts water supply for two extra days: WRA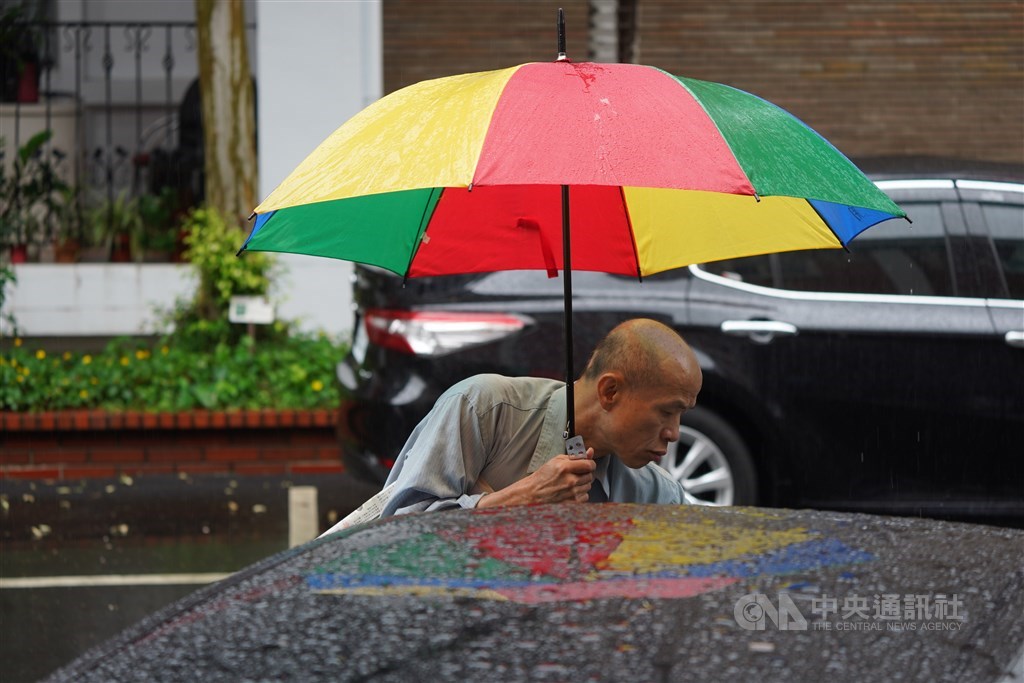 Taipei, April 28 (CNA) A wet weather front has helped raise water levels in reservoirs across the country, providing precious water amid a severe drought, the Water Resources Agency (WRA) said Wednesday.
According to the WRA's latest estimate, some 2.82 million cubic meters of rainwater was collected in reservoirs around Taiwan from midnight to 4 p.m. that day.
The amount of water is equal to two day's-worth of water for Taichung.
According to WRA Deputy Director-General Wang Yi-feng (王藝峰), the timely rain fell "in the right places" for reservoirs' catchment areas, and is therefore expected to partly replenish them. There is still a long way to go before the long-term drought issue can be resolved, however, the official said.
"We need several more rounds of sustained rainfall," he added.
According to the WRA, Shihmen Reservoir in Taoyuan received the most rain, collecting 16.1 millimeters, equal to 1.1 million cubic meters. The water level at Shihmen now stands at 20 percent.
Baoshan and Second Baoshan reservoir in Hsinchu saw a combined increase in water volume of about 300,000 cubic meters, he went on. Yongheshan Reservoir in Miaoli also collected 200,000 cubic meters during the same period.
In Kaohsiung, the flow rate of the Gaoping River, a major water source for that area, had increased from 4.2 cubic meters per second to 4.9 cubic meters per second as a result of the rain, Wang said.
WRA data shows that water levels were at 4.5 percent capacity at the Second Baoshan Reservoir, 4.5 percent capacity at Yongheshan Reservoir and 8.9 percent at Tsengwen Reservoir in Tainan, the country's largest reservoir.
Techi Reservoir in Taichung, one of the major sources of supply to the Greater Taichung area, was at 3.4 percent capacity, while Nanhua Reservoir in Tainan was at 21.3 percent, according to the WRA.
According to weather forecasters, the weather front is expected to continue to bring unstable weather islandwide until early Thursday.