Taiwanese bananas recalled in Japan for excess fungicides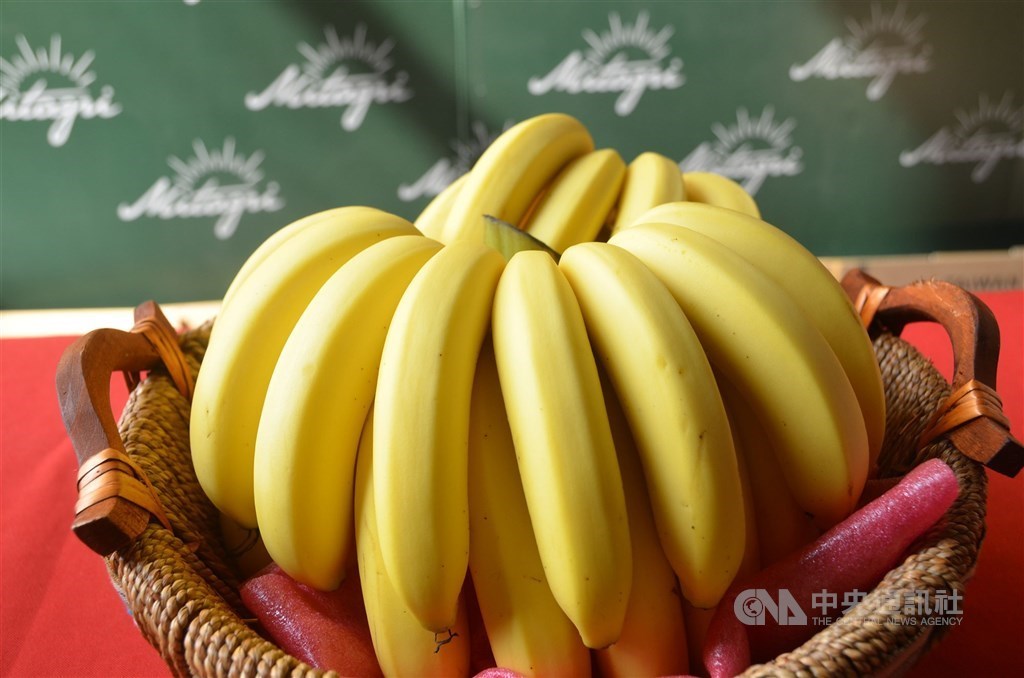 Taipei, March 13 (CNA) Taiwan's Council of Agriculture (COA) confirmed Saturday that a Japanese importer has recalled some 750 cartons of Taiwanese bananas due to excessive levels of a fungicide, but said it was an isolated case and was not expected to affect exports to Japan.
According to a report by Apple Daily, the Japanese firm Wismettac Foods Inc. issued a recall notice on Wednesday for 750 cartons of Taiwanese bananas it distributed between March 1-3, after tests found levels of the fungicide Pyraclostrobin at 0.12 parts per million -- an amount six times above the legal limit.
In a video posted on his Facebook page Saturday, COA chief Chen Chi-chung (陳吉仲) placed responsibility for the incident on an unnamed Taiwanese trading company for shipping out bananas that did not meet export standards.
Chen said he had instructed the COA to step up its oversight of various points in the supply chain to ensure the quality of agricultural exports.
But he did not address the possibility that those bananas may be currently being sold on the the domestic market, notably since Taiwan and Japan have the same 0.02 ppm maximum residue limit for Pyraclostrobin.
Meanwhile, Yao Chih-wang (姚志旺), deputy director of the COA's Agriculture and Food Agency, told Taiwanese media that each of the 750 cartons recalled would have contained around 15 kilograms of bananas, putting the total amount recalled at 11,250 kg.
The residue testing was conducted by Wismettac, rather than Japanese customs, and the company made the decision to destroy the fruit, rather than return it to Taiwan, he said.
As for the orchard, Yao said it has grown bananas for export in the past and has no record of pesticide violations, which led him to speculate that the fruit may have been harvested too early or been contaminated by pollutants from a neighboring field.
Given the reports from Japan, however, the COA will send personnel to take samples, and if excessive pesticide levels are found, the orchard could face fines of NT$30,000 (US$1,063) to NT$60,000 under the Agro-pesticides Management Act, he said.
The news of the recall came just weeks after China announced that it was indefinitely suspending imports of Taiwanese pineapples, a move it blamed on the discovery of mealy bugs in several shipments last year, but which was widely seen in Taiwan as being politically motivated.
Since then, the COA has been working to boost exports of Taiwanese produce to countries other than China, and had just days ago touted Japan's decision to allow the sale of local pineapples, mangoes and dragon fruit at this year's Tokyo Olympics.