Taichung MRT expected to start free trial runs next week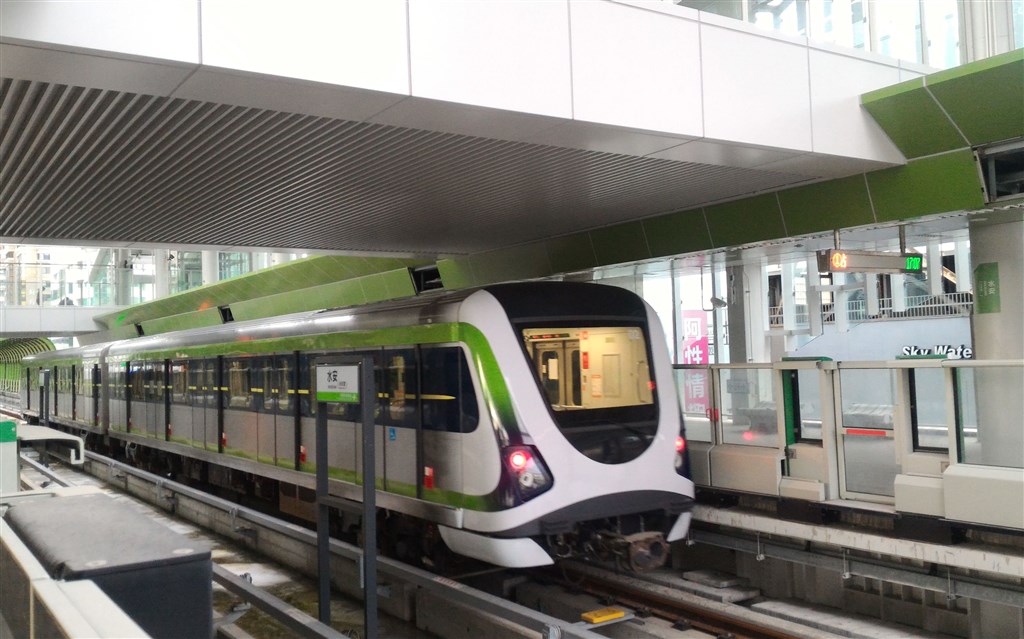 Taipei, Nov. 6 (CNA) The first line of Taichung's mass rapid transit (MRT) system could start trial runs within a week, allowing passengers to travel on the line for free, the Taichung City government announced Friday after it received final operation approval from the transport ministry earlier in the day.
This could mean a four-week trial period when the trains will operate 7 a.m.-8 p.m. each day for the first three weeks and 6 a.m.- midnight each day in the last week, Taichung Mass Rapid Transit Co. added.
The trains will run every five minutes during peak hours, eight minutes during off-peak hours on workdays and every eight minutes throughout weekends and holidays.
The line, named the Green Line, has 18 stations and is scheduled to start commercial operations by the end of 2020 after 11 years of construction, the city government said.
The 16.71-kilometer line is expected to better integrate major transportation hubs in the city, as it connects the Taichung High Speed Railway Station and two Taiwan Railways Administration (TRA) stations -- Songzhu and Daqing -- as well as Taichung City Hall.
It also integrates the central Taiwan city's Beitun, Situn, Nantun and Wuri districts, forming part of the city's wider MRT network that also includes a blue, an orange and a purple line, to be constructed in the future.
The east-west Blue Line, which will intersect with the Green Line and connect Taichung Port and Taichung Railway Station, is at a more advanced stage, as its feasibility is already being studied.
Taichung Mayor Lu Shiow-yen (盧秀燕) said earlier that the initial ticket price for the Green Line has been set at NT$20 (US$0.68), with an increase of NT$5 every two kilometers.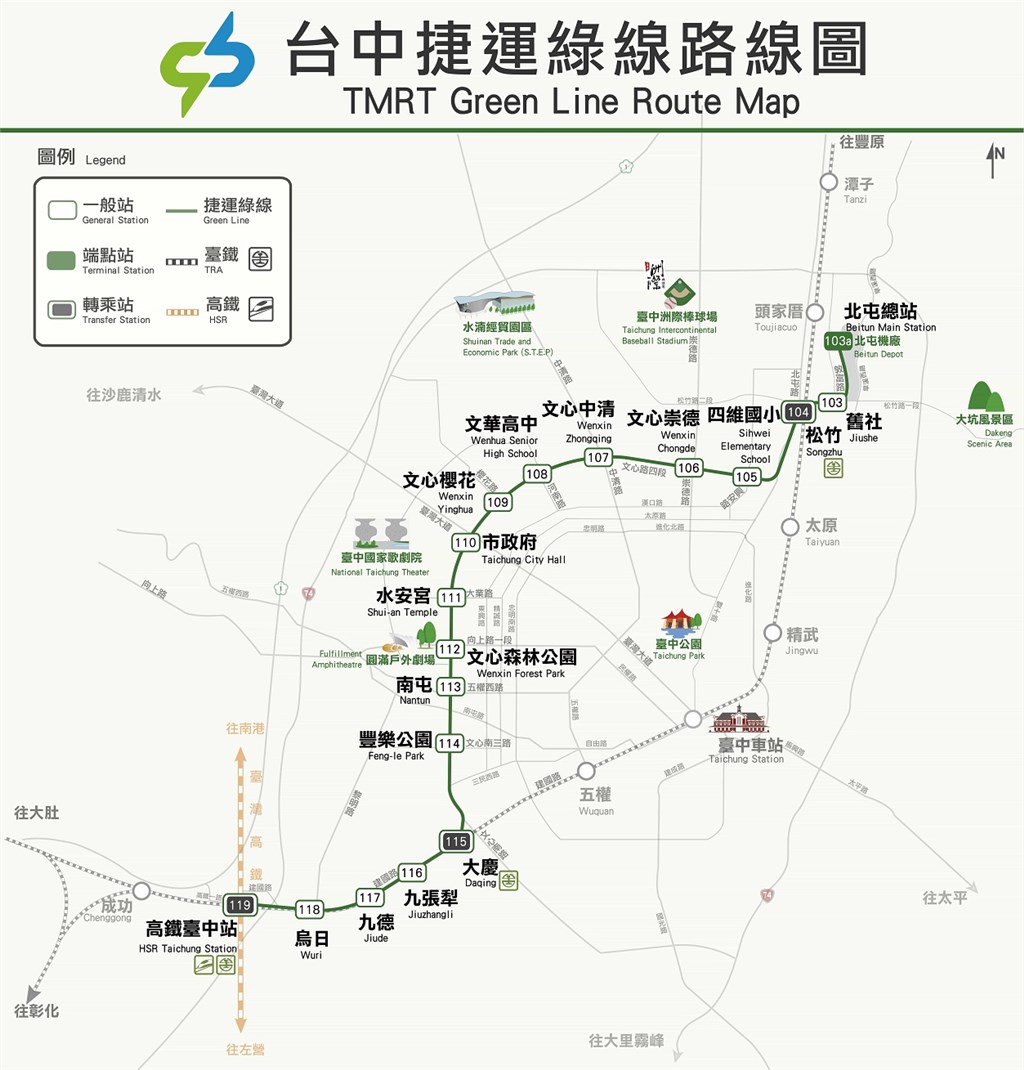 The plan to build the line was initiated in 1998. Its construction started in 2009 during the tenure of former Taichung Mayor Jason Hu (胡志強), who was succeeded by incumbent Minister of Transportation and Communications Lin Chia-lung (林佳龍) in 2014 and Lu in 2018.
The Green Line cost NT$59.3 billion in total, with NT$32.8 billion supported by the central government.
For the new line to succeed in Taiwan's second-largest city, where the public transportation system has long been criticized for failing to keep up with the city's urbanization, experts said good transition plans are vital.
Lee Ker-tsung (李克聰), a transportation technology and management expert at the Consumers' Foundation, Chinese Taipei (CFCT), said current public bike rentals and bus services should also be expanded.
"Passengers should become familiar with traveling using more than one public transportation form to create a compound traffic network," he said.
Current incentives for those systems, such as steep discounts that sometimes lead to free rides, are not sustainable, Lee pointed out.