CORONAVIRUS
/
One new imported COVID-19 case reported in Taiwan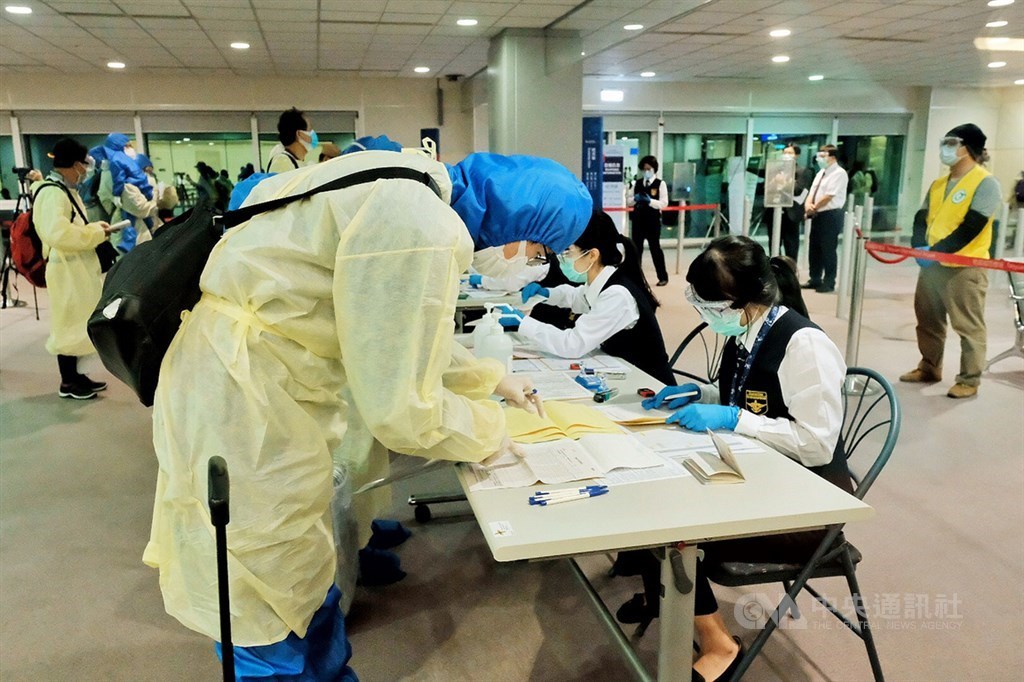 Taipei, Oct. 1 (CNA) One new imported case of COVID-19 was reported in Taiwan Thursday, bringing the total of confirmed cases in the country to 515 since the outbreak of the disease at the end of last year, the Central Epidemic Command Center (CECC) said Thursday.
In a statement, the CECC said the new case involved a Taiwanese national who lived long-term with his family in Indonesia.
The man, in his 40s, returned to Taiwan with four of his family members on Tuesday and tested positive for COVID-19 on Thursday, the CECC said.
Before he boarded a plane bound for Taiwan, the man showed no symptoms of the virus, the CECC said, but while in flight, he developed a sore throat and a mild cough.
The CECC added that the man wore a face shield, surgical mask and protective gown throughout the flight.
Soon after the plane touched down in Taiwan, the man reported his symptoms to quarantine personnel at the airport, adding that his father tested positive for COVID-19 in Indonesia on Sept. 25.
The man was immediately tested and placed in quarantine before being confirmed with having contracted COVID-19 Thursday, the CECC said. His four family members all tested negative.
The man has since been hospitalized for quarantine and treatment, the CECC said.
It said the health authorities had tracked down 14 people, including his four family members, and nine airline crew members with whom he had contact.
According to the CECC, the four family members and another passenger have been placed under home quarantine, while the nine crew personnel, who had taken appropriate protective measures before dealing with the man, were asked to follow self-health management.
To date, Taiwan has recorded 515 cases of COVID-19, with 423 classified as imported. Of the total, 484 have recovered, seven have died and 24 are in the hospital, according to CECC data.
View All