Freeway traffic control measures announced for Dragon Boat Festival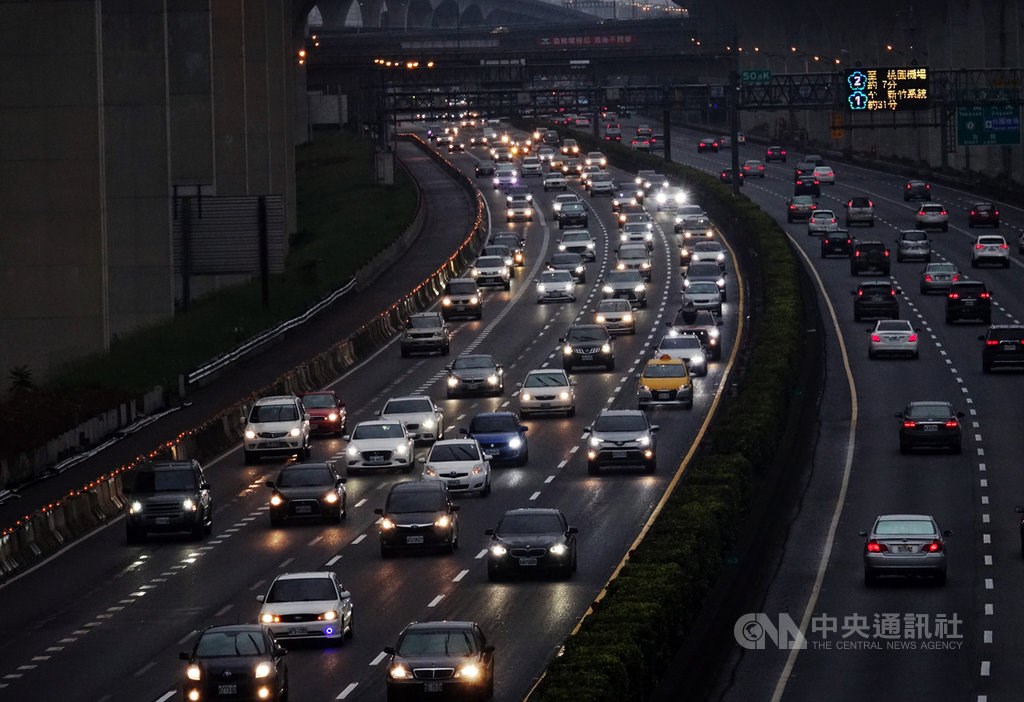 Taipei, May 26 (CNA) Freeway traffic controls will be implemented during the upcoming four-day Dragon Boat Festival in Taiwan to reduce congestion, and COVID-19 coronavirus prevention measures will be enforced in the service areas, the National Freeway Bureau said Tuesday.
With Taiwan lifting some of its regulations on COVID-19 containment, traffic during the June 25-28 holiday is expected to be twice as heavy as on a normal weekday, the bureau said.
In an effort to ease congestion on the country's freeways, tolls will be suspended between midnight and 5 a.m. June 25-27 and between midnight and 10 a.m. on the last day of the holiday, the bureau said.
During other periods, freeway tolls will be reduced by about 25 percent to a flat rate of NT$0.9 (US$0.03) per kilometer over the four days, it said, adding that an additional 20 percent reduction will be in effect on National Freeway No. 3 between the Hsinchu and Yanchao interchanges.
However, the standard toll-free first 20km of travel on all freeways will be suspended during the entire Dragon Boat Festival holiday, the bureau said.
Another traffic control measure during the four-day holiday will be vehicle occupancy at certain times of day on some freeways, the bureau further said.
On Freeway No. 5, vehicles carrying fewer than three people, including the driver, will not be allowed on the southbound lanes between the Nangang, Shiding and Pinglin onramps from 7 a.m. to noon June 25-26, according to the bureau.
The same will apply on Freeway No. 3 on the southbound lanes between Mucha and Xiangshan, and on Freeway No. 1 on the southbound lanes between Neihu and Toufen, but only on June 25, 7 a.m. to noon, the bureau said.
On June 27 and 28, the vehicle occupancy regulation will be in place from 2 p.m. to 9 p.m. on Freeway No. 5 between the northbound onramps of Suao, Luodong, Yilan and Toucheng, according to the bureau.
Meanwhile, people stopping at freeway service areas throughout the country will be required to have temperature checks, wear a mask, and maintain social distancing, the bureau said.