Tropical storm forming, unlikely to directly affect Taiwan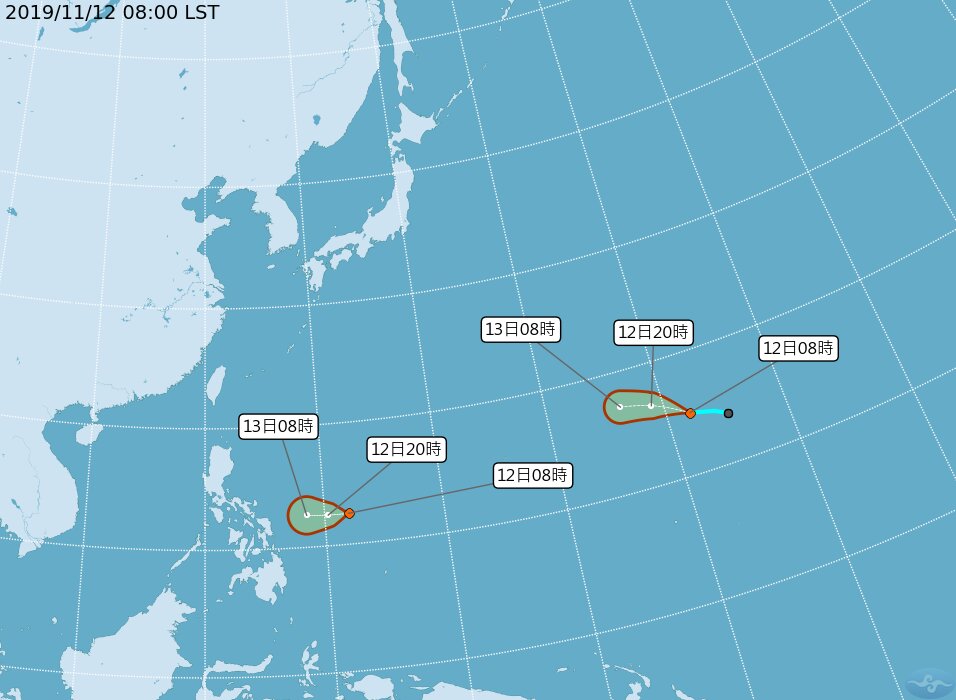 Taipei, Nov. 12 (CNA) A tropical depression forming east of the Philippines could strengthen into a storm and bring rain to parts of Taiwan next week but should not directly threaten the island, according to the Central Weather Bureau (CWB) on Tuesday.
As of 8 a.m. Tuesday, the tropical depression was located 1,600 kilometers southeast of Taiwan's southernmost point and was moving in a westerly direction at 15 kilometers per hour toward the Philippines, the CWB said.
It should strengthen into a storm by Thursday, the bureau said, and while it will not make landfall in Taiwan, its path through the South China Sea is forecast to bring wet and unstable weather to northern and eastern parts of Taiwan next week.
Meanwhile, another tropical depression located 4,400 km from Taiwan between Guam and Wake Island is also likely to develop into a storm within the next two days, but it will also not come close to Taiwan, veering toward Japan instead, according to the CWB.