Cosmetics containing cancerogenic asbestos made by Taiwanese firm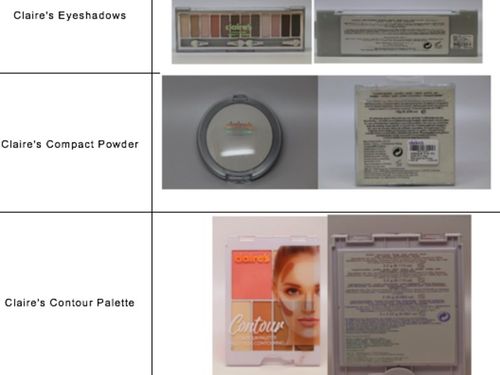 Taipei, July 9 (CNA) Five foreign-branded beauty products recently found to contain cancer-causing asbestos were made by a contract manufacturer in Taiwan, the local Food and Drug Administration (FDA) said Tuesday.
After an investigation launched by the FDA, which was informed by its U.S. counterpart and Health Canada that the five beauty products contain asbestos, the local agency identified the contract maker as coming from Tainan.
Speaking with CNA, Huang Wei-sheng (黃維生), a specialist at the cosmetics and drug division of Taiwan's FDA, cited the Tainan manufacturer as saying that most of its products were made for export.
Nevertheless, the manufacturer was told by the FDA to pull its products off local store shelves as a precautionary move.
Among the five beauty products are Beauty Plus Global Inc.'s City Color Cosmetics Contour Effects Palette 2 Contour, Bronze, Highlight Lot No. S1603002/PD-C1179, the FDA said, adding that the product tested positive for chrysotile and tremolite asbestos.
In addition, four other beauty products under Claire's Stores Inc. -- Claire's Eyeshadows with Lot No. 08/17, Claire's Compact Power Lot No. 07/15, Claire's Contour Palette Lot No. 04/17 and Jo Jo Siwa Makeup set Lot No. S180109 -- tested positive for asbestos fibers.
The five products have been removed from store shelves in the U.S. and Canada and the authorities there have advised consumers not to use the products.
Huang said the major ingredients of color cosmetics products are minerals, and since asbestos is a naturally occurring mineral, it is possible that these beauty products contain it.
Huang said the FDA will continue its probe to determine whether the five products have been put on sale in the local market and the amount of the products sold or to be sold here. He urged local consumers who own the five products should stop using them immediately.
In addition, Huang said, the FDA is also checking whether the Tainan firm has served as a contract maker for domestic cosmetics brands.
According to Huang, asbestos is a banned ingredient for cosmetic product in Taiwan, so based on the Cosmetic Hygiene and Safety Act, if beauty products in the local market are found to contain the material, the brand or manufacturer will face a fine ranging between NT$20,000 (US$641) and NT$5 million.
In case of severe violation of the law, the operations of the cosmetics brand or producer will be suspended for one month to one year or even have its business permit or product licenses revoked, Huang said.