Heavy rain warning issued for 4 cities, counties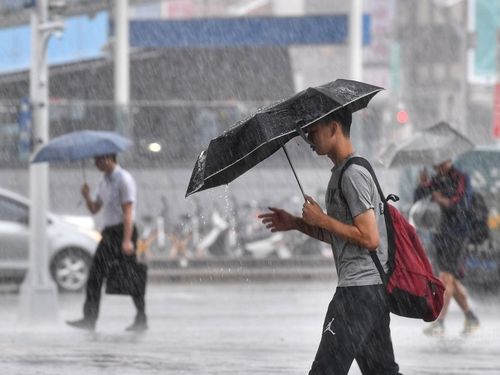 Taipei, May 23 (CNA) With a cloud system from southern China moving eastward, a heavy rain warning was issued for four cities and counties in central and northern Taiwan Thursday by the Central Weather Bureau (CWB).
The heavy rain warning covers Hsinchu and Miaoli counties in the north and Taichung City and Nantou County in central Taiwan, the CWB said, warning residents of these areas to stay alert for occasional downpours, lightning and gusty winds.
A heavy rain warning refers to accumulated rainfall of more than 80 millimeters in a 24-hour period or more than 40 mm in one hour, according to the CWB.
Under the influence of the weather system, all parts of Taiwan are expected to experience isolated showers Thursday, it said.
On Friday and Saturday, sporadic rain is forecast for eastern Taiwan, while other areas can expect cloudy weather with occasional afternoon thunderstorms.
Temperatures in the coming week are expected to range from 20-31 degrees Celsius.
Meanwhile, Wu Der-rong (吳德榮), an adjunct associate professor of atmospheric sciences at National Central University, said Thursday there will be a high chance of rain around Taiwan May 27 as another weather front approaches.
The front is forecast to arrive May 28 and move eastward before weakening May 29-30, giving way to better weather, Wu said, adding, however, that there will be a chance of rain in the afternoon during the two days.