Man charged with homicide in death of Indonesian worker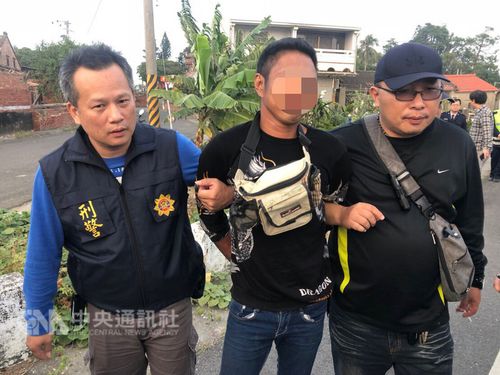 Taipei, May 21 (CNA) An Indonesian man who stabbed and killed a fellow migrant worker from the same country in a drunken brawl that took place in central Taiwan last December was charged with homicide Tuesday.
According to Taichung District Prosecutors Office, the incident occurred at a roadside rest spot for workers on the evening of Dec. 25 in the Lishan area of Heping District, Taichung.
Surveillance camera footage showed the two Indonesian migrant workers drinking with several colleagues, when an argument broke out, leading to a scuffle during which the accused man identified only by the name Vicky, stabbed a migrant worker called Ramadan in the back of the head with a knife.
The other workers called an ambulance, but Ramadan died of massive blood loss on the way to the hospital.
Vicky immediately fled the scene, but investigators arrested him more than a week later on Jan. 4 hiding in a fishing port in Chiayi's Budai, apparently with the intention of leaving the country illegally.
The 28-year old Indonesian admitted to prosecutors that he stabbed the victim out of anger after being accused of stealing his scooter, which he denied.
Based on evidence collected at the scene and eyewitnesses accounts, Taichung prosecutors on Tuesday charged Vicky with homicide.