'Uber Clause' will not come into effect Friday: MOTC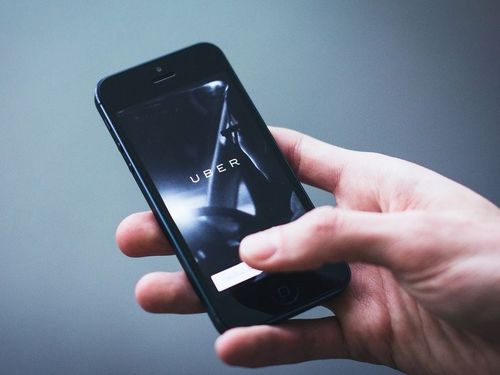 Taipei, April 25 (CNA) The draft amendment Article 301-1, also called the "Uber Clause," which is to be added to existing rental car regulations, will not come into effect on Friday, according to the Ministry of Transportation and Communications (MOTC).
April 26 is the last day of a 60-day consultation period for the controversial draft amendment, which prohibits drivers of vehicles from rental car companies driving around looking for passengers or scheduling shifts to accommodate customers calling for rides.
It also requires that fares are charged by the hour or the day.
Fearing the article will take effect soon after Friday, Uber drivers staged a protest at the MOTC Thursday asking the ministry not to implement the new regulations.
Immediate implementation will impact the lives of the thousands of drivers who work for the app-based ride-hailing service, they said.
On Thursday MOTC Deputy Minister Wang Kwo-tsai (王國材) explained that after the consultation period, a series of legal preparations have to be made and relevant measures introduced before the draft amendment comes into effect.
That takes at lease two months to complete even when a draft amendment is completely uncontroversial, Wang said.