New round of talks on CAL pilot strike set for Thursday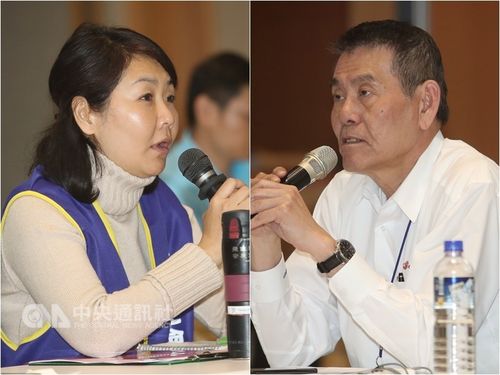 Taipei, Feb. 13 (CNA) China Airlines (CAL), one of Taiwan's leading international carriers, and the Pilots Union Taoyuan will hold a fourth round of negotiations at 10 a.m. Thursday in an attempt to bring a pilot strike that started Feb. 8 to an end.
As the CAL pilot strike dragged into its sixth day Wednesday, a marathon third round of talks that ran from 1 a.m. to 12 p.m. resulted in progress on some of the union's main demands on staffing to prevent overwork, but no deal was reached to end the strike.
Wednesday's talks focused on the union's demand to increase the number of pilots on 10 routes of roughly seven hours of flight time that it believes are excessively tiring for pilots at current staffing levels and compromise flight safety.
CAL's management eventually agreed to compromise on five of the routes.
CAL President Hsieh Shih-chien (謝世謙) agreed to assign three pilots to the Anchorage-New York, Taiwan-Palau, and Taiwan-Xian routes and four pilots to red-eye cargo flights between Taiwan and Chongqing.
Rather than adding a third pilot on the Taipei-Guam route, the airline agreed to allow two-pilot crews to rest overnight in Guam rather than having them fly both legs of the round trip on the same day, as is the case at present.
But CAL and the union did not reach any agreement on assigning three pilots to the Anchorage-Chicago route and on round trips on the Taiwan-Bangkok, Taiwan-Beijing, Taiwan-Phnom Penh, and Taiwan-Tokyo routes.
CAL's management cited a lack of manpower and the need to keep operating costs under control in rejecting the union's demand to assign three pilots to those other five routes.
Later Wednesday morning, the talks shifted to other issues, such as making the training and promotion system for co-pilots more transparent and guaranteeing local pilots' working rights, but failed to make any headway.
Without an agreement, CAL was forced to cancel 33 flights on Wednesday, including 24 scheduled to take off or land at Taiwan Taoyuan International Airport.
The cancellations were estimated to affect a total of 3,711 passengers at the airport, Taiwan's main gateway, according to the Taoyuan International Airport Corp.
The company urged passengers to pay close attention to the latest updates released by the airline, which can be seen at https://www.china-airlines.com/au/en/discover/news/press-release/announcement