Geminid meteor shower to peak Dec. 14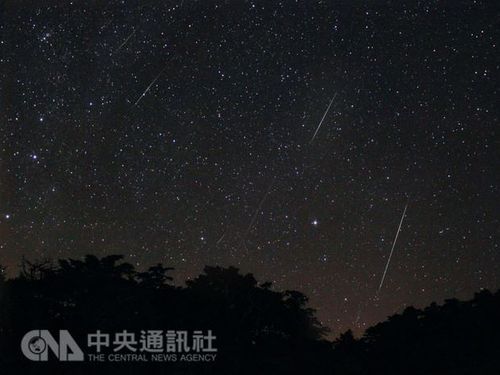 Taipei, Dec. 7 (CNA) Stargazers in Taiwan will have an opportunity to catch the Geminid meteor shower, which is forecast to produce a maximum of about 120 shooting stars per hour at its peak Dec. 14, the Taipei Astronomical Museum said Friday.
The meteors should peak at 8:30 p.m., and the best time to observe them, weather permitting, is between midnight and 2 a.m., the museum said.
Thanks to a lack of moonlight interference, the Geminids should also be seen easily with the naked eye on both Thursday and Friday after dark, it added.
The Geminids are one of the three most prolific meteor showers of the year, along with the Quadrantids in January and the Perseids in August.
The museum suggested stargazers go to areas where there are relatively few lights, to increase their chances of seeing as many meteors as possible.
The best locations are mountains with an altitude of 2,000 meters above sea level or higher, the museum said.
Originating from an asteroid instead of a comet as is most common, the Geminid meteor shower occurs when the Earth ploughs through the debris from asteroid 3200 Phaethon, according to the museum.