2 tropical depressions form in waters south of Taiwan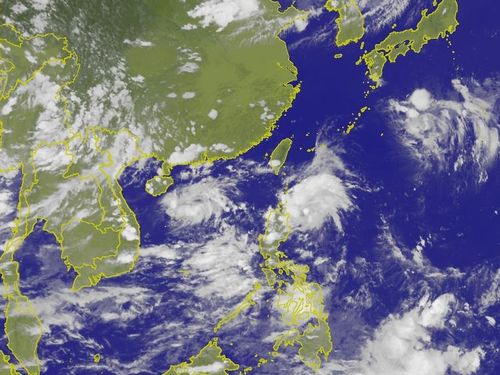 Taipei, July 21 (CNA) There are two tropical depressions in the South China Sea and the sea area close to the Philippines, the Central Weather Bureau (CWB) said on Friday, hours after it reported the forming of two tropical storms over the Pacific Ocean.
At 2 p.m., one of the tropical depressions was located 550 kilometers southeast of Eluanbi, Taiwan's southernmost point, moving northeasterly toward Guangdong Province in China, said the bureau.
The bureau warned that ships in the Bashi Channel and areas southeast of Taiwan and south of the Taiwan Strait should take precautions against high waves and strong winds.
There could also be an increase in wind strength in eastern Taiwan, coastal areas of southern Taiwan and Greater Taipei, it said.
If the tropical depression develops into a typhoon in the near future a sea warning will be issued, the bureau added, but it forecast that the storm would not hit Taiwan directly.
Citing a projection from the European Centre for Medium-Range Weather Forecasts, the bureau further said the tropical depression in waters close to the Philippines could also become a typhoon and move toward Taiwan.
The system could impact Taiwan's weather next week, the bureau forecast.
On Friday two tropical storms -- named Noru and Kulap -- formed in waters over the Pacific Ocean. Neither will affect Taiwan, the CWB said earlier in the day.
(By Chen Wei-ting and Elizabeth Hsu)ENDITEM/AW