Kaohsiung zoo to compensate victim of elephant prank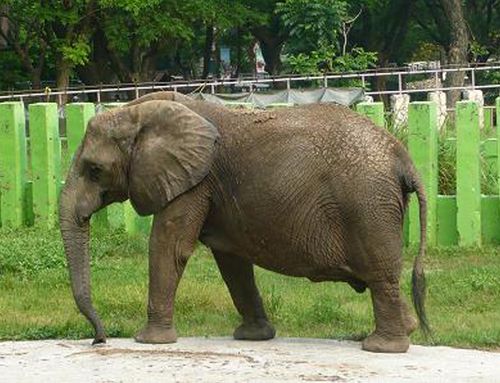 Kaohsiung, Oct. 19 (CNA) Kaohsiung Shoushan Zoo said Monday it is accepting a woman's claim for compensation after her tooth was broken when an elephant hurled a stone at her on Oct. 10.
Zoo director Chuang Hsun-chih (莊絢智) said that when the 26-year-old woman complained to the zoo's visitors' center, her mouth was bleeding and her tooth was broken after being hit by the stone.
Chuang said the zoo is insured against such incidents and has referred the case to the insurance company, which has yet to determine the amount of compensation.
The 40-something elephant named Ali is quite active, Chuang said, and enjoys rolling up tree leaves or spraying water over himself with his long nose for fun. From time to time, Ali will also roll up stones and randomly hurl them at visitors.
The zoo said it has apologized to the visitor whose tooth was broken and set up a warning sign outside the elephants' enclosure to warn visitors of the potential danger.