Rapidtek ventures into domestic CubeSat industry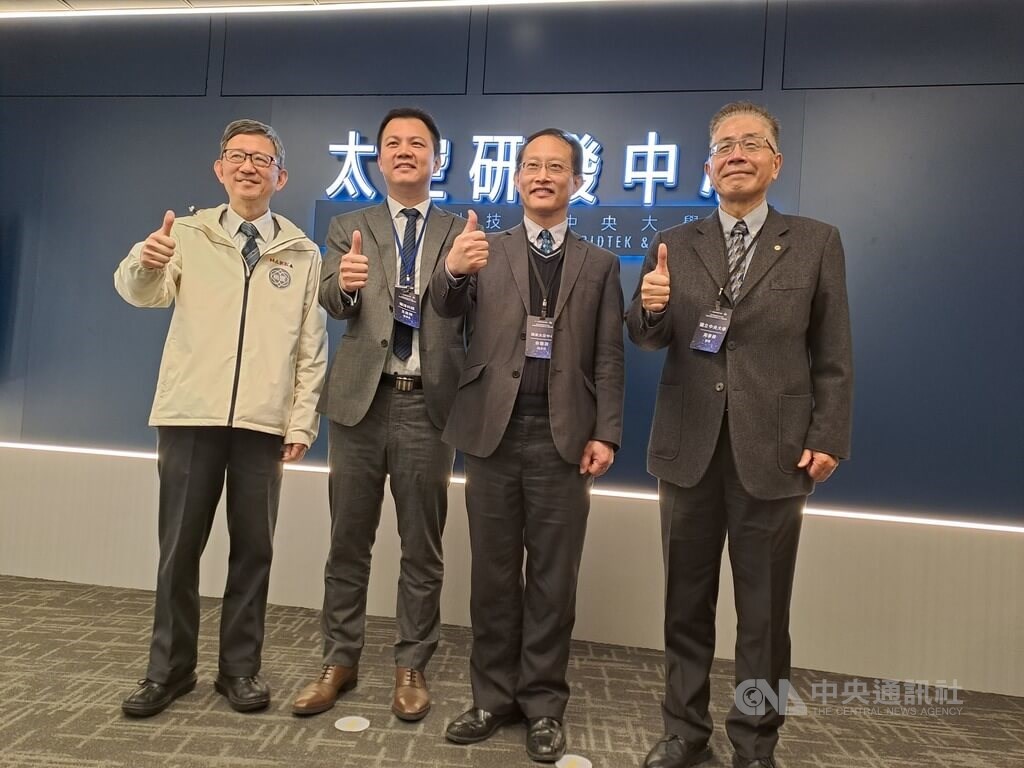 Taipei, Feb. 22 (CNA) Rapidtek Technologies Inc., an antenna design and radio frequency testing manufacturer in Taiwan, announced Tuesday the opening of a space industry R&D center and its intention to move into the domestic CubeSat market.
"Local firms are competitive in the manufacturing of printed circuit boards (PCB), satellite antennas and space industry components, and major companies in the United States and Europe are keen to establish partnerships with their Taiwan counterparts," Rapidtek Chairman Arthur Wang (王奕翔) told a news conference.
Wang said he hoped that the opening of an integration and testing laboratory in conjunction with National Central University (NCU) at the space R&D center will help enhance cooperation in the domestic CubeSat industry.
In 2021, Rapidtek formed an alliance with Gold Circuit Electronics Ltd., Alpha Networks Inc and Taiwan Union Technology Corporation to attract foreign orders.
Rapidtek, established in 2006, was selected late last year by Taiwan Space Agency (TASA) to implement the flagship CubeSat Project and Rad-Hard Components Project, which enabled the New Taipei-based firm to take charge in an affiliated 3U Communication CubeSat Development Project.
A 3U Communication CubeSat facilitates voice communication in Low Earth Orbit (LEO).
CubeSats are miniature box-shaped satellites weighing about one kilogram mainly launched into low orbit to observe the Earth, test new communications technology or perform miniature experiments.
"Space technologies have increasingly become important (in our everyday life), evidenced by upcoming 6G networks and the growing popularity of Low Earth Orbit satellites," NCU President Jou Jing-yang (周景揚) said at Tuesday's news conference.
"Space science is one of the prime study areas at NCU, and we hope to improve Taiwan's R&D capability in the field and increase the number of domestically built CubeSats launched," Jou said.
Chao Chi-Kuang (趙吉光), director of NCU's Department of Space Science and Engineering, said although it will become increasingly cheaper to launch satellites in the future, Taiwan still needs to cultivate its strength in the field.
In Taiwan, making a CubeSat is less expensive, costing no more than NT$20 million (US$655,400) plus a launch service fee of about NT$8million to NT$9 million, Chao said.
Low Earth Orbit satellites are having an impact on the global space industry while bringing about business opportunities, TASA Deputy Director General Yu Shiann-jeng (余憲政) said, adding that several big foreign companies tried to seek Taiwanese partners through TASA, formerly known as the National Space Organization (NSPO) before Jan. 3 this year.
The global CubeSat market was valued at US$210.1 million in 2019, and is projected to reach US$491 million by 2027, registering a compound annual growth rate of 15.1 percent, according to a recent report by Allied Market Research.