Acer unveils 3 Chromebooks and eco-friendly laptop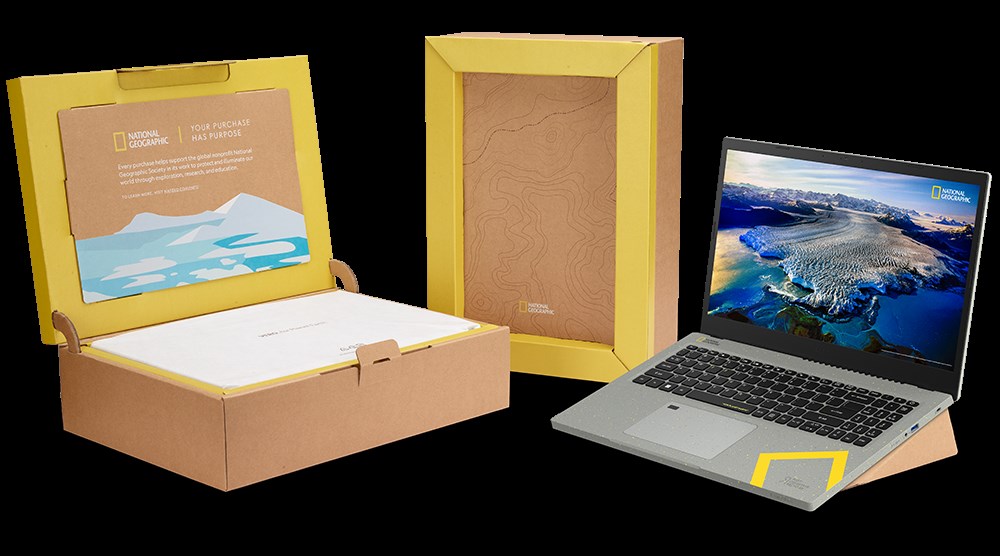 Taipei, Jan. 4 (CNA) Taiwanese computer manufacturer Acer Inc. unveiled on Tuesday three new Chromebook models and an eco-friendly laptop made with post-consumer recycled (PCR) plastic.
The Acer Aspire Vero is a laptop from the computer-maker's Earthion initiative, which aims to produce advanced electronics that are environmentally friendly with a reduced carbon footprint.
The laptop features 30 percent of post-consumer recycle plastic in its chassis and 50 percent of the material in its keycaps.
Acer noted that this latest Aspire Vero model is the National Geographic edition, with the laptop's design influenced by the brand's iconic yellow boarder.
Working with the famed nature publication, Acer came up with green features for the model such as reusable packaging made from 85 percent recycled paper that could be transformed into a laptop stand, and a sleeve made of 100 percent industrial recycled plastic.
The company also announced three new Chromebook models, which have become popular during the COVID-19 pandemic in 2020 as more people around the world have to work and go to school remotely, with Chromebook computers being comparatively cheaper than traditional laptops.
The three products unveiled were the Acer Chromebook Spin 513, Acer Chromebook 314, and Acer Chromebook 315.
The Spin 513 can be flipped into a touch-screen tablet with a maximum battery life of 10 hours. The 314 is aimed at students, while the 315, on the other hand, is intended for people that are always on the move.
(By Wu Chia-hao and James Lo)
Enditem/HY