Taiwan's wind, solar output set to top NT$2 trillion by 2025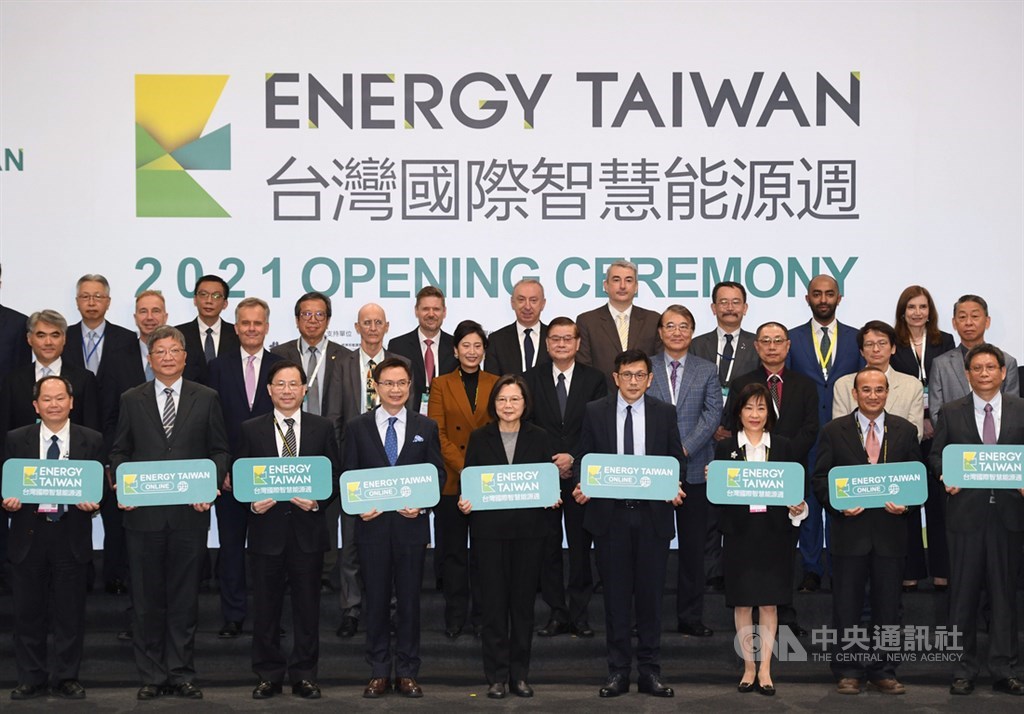 Taipei, Dec. 8 (CNA) The combined production value of Taiwan's wind and photovoltaic (PV) power industries is forecast to surpass NT$2 trillion (US$71.94) billion by 2025, with the country making plans to invest heavily in the development of renewables, President Tsai Ing-wen (蔡英文) said Wednesday.
Speaking at 2021 Energy Taiwan's opening ceremony, Tsai said that by 2025 the aggregate investments in wind and PV energy in the country were expected to top NT$1.7 trillion and create 160,000 job openings.
The president added that such large investments were expected to push up the output to more than NT$2 trillion by the same date.
Tsai cited several investments as evidence of Taiwan's efforts to cut carbon emissions, namely a 440 percent increase in the installation of solar PV production facilities over the past five years, as well as a soon-to-be operation offshore wind farm, the country's second.
After more than 130 countries pledged to reach the goal of net-zero carbon emissions by 2050 at the 26th UN Climate Change Conference of the Parties (COP26) in November, Tsai said Taiwan was determined to pursue an energy transformation that would help achieve similar long-term reductions for the island.
The president said the Environmental Protection Administration (EPA) had been pushing for an amendment to the Greenhouse Gas Reduction and Management Act that would write a net-zero goal by2050 into law.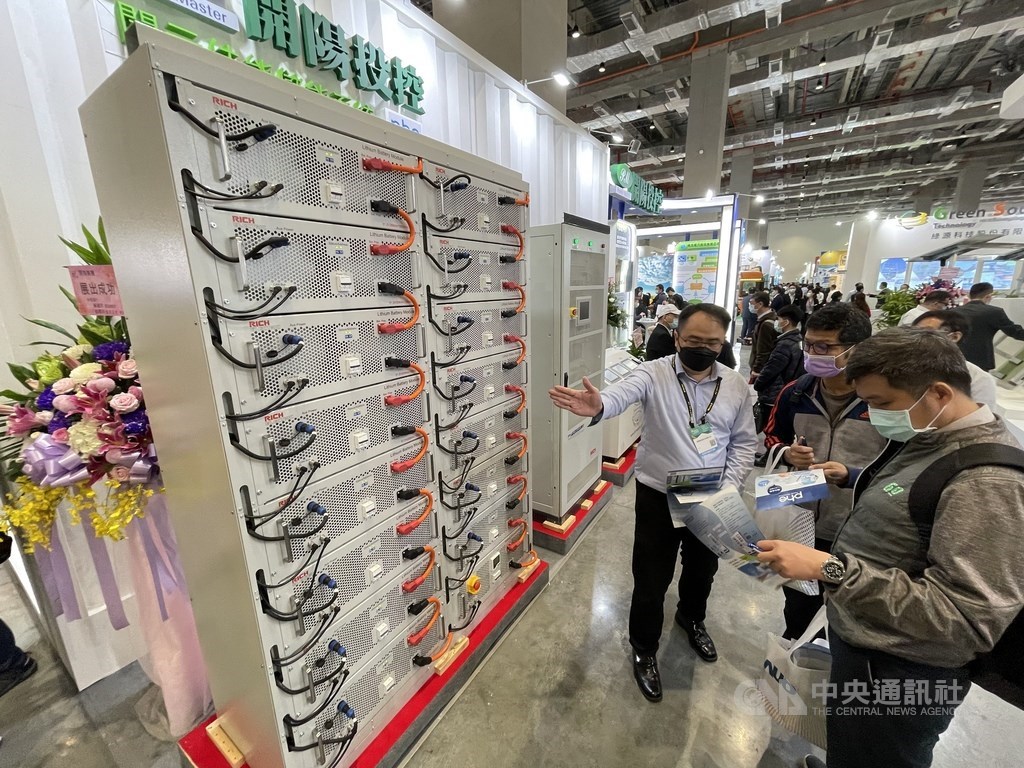 In addition, Tsai said many business heavyweights, such as contract chipmakers Taiwan Semiconductor Manufacturing Co. (TSMC) and United Microelectronics Corp., had joined "RE100", a global initiative that has seen some of the world's most prominent businesses commit to sourcing 100 percent of their power from renewables.
Tsai expressed her gratitude on behalf of the government to many local enterprises for their contribution to clean energy development.
"As Taiwan has a booming semiconductor industry, it needs tremendous green power. The government will help local industries become an indispensable part of the global green energy supply chain," Tsai said.
"The government will try its best to transform Taiwan into a green energy development center in Asia," Tsai added.
"The opening of the 2021 Energy Taiwan simply showed Taiwan's determination and strength in developing renewable energy," she said.
In a nod to an upcoming referendum on the building of a third liquid natural gas (LNG) receiving terminal in Taoyuan, Tsai said Taiwan needed more LNG if it was to achieve an energy transformation and cut carbon emissions.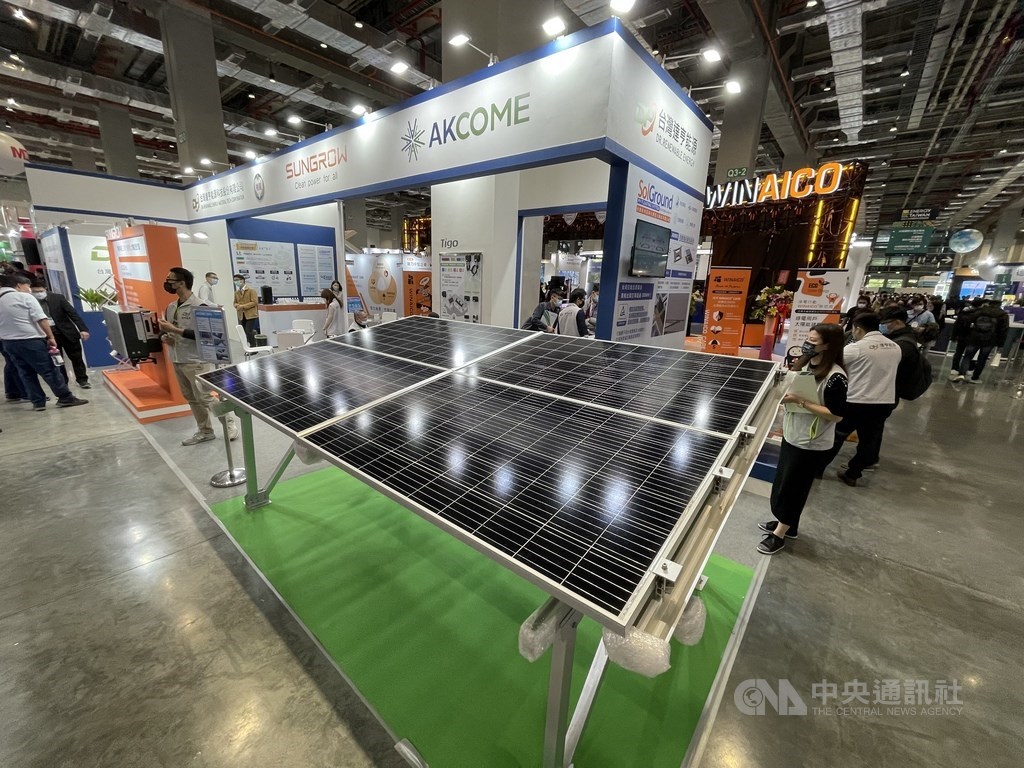 The Dec. 18 referendum, initiated by the Algae Reef Reservation Alliance, wants to kill the LNG project to protect an algae reef near the site of the terminal.
Tsai's government is advocating for a "no" vote in the referendum, arguing that the project has already been revised to move the site of the terminal out an additional 455 meters to make it 1.2 kilometers from the coast.
Tsai said the government would continue to communicate with the public on how it will pursue green energy, in a bid to resolve differences of opinion on the development.
This year's Energy Taiwan, which features the latest solutions in solar photovoltaic, wind power, smart energy storage, and hydrogen fuel, will run through Friday at the Taipei Nangang Exhibition Center.
A total of 200 exhibitors will demonstrate their green energy solutions in 700 booths this year, a 40 percent increase over last year, according to the organizer the Taiwan External Trade Development Council (TATRA).
In addition to the physical exhibition, an online exhibition also opened Wednesday and will run through Dec. 24.