TSMC starts construction on 5nm chip plant in Arizona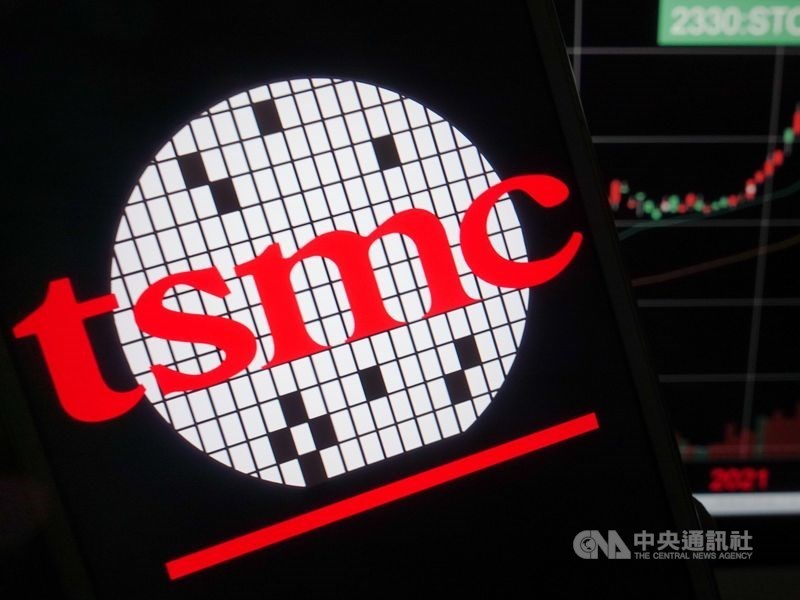 Taipei, June 2 (CNA) Taiwan Semiconductor Manufacturing Co. (TSMC), the world's largest contract chipmaker, has started work on its 5nm semiconductor factory in Arizona, TSMC CEO C.C. Wei (魏哲家) said Wednesday at the company's annual technology forum held online.
Anticipating robust demand for chips using its 5-nanometer production technology, TSMC decided to build a 5nm factory in Arizona and expects it to begin commercial production in 2024, according to Wei.
TSMC announced in May 2020 it would invest US$12 billion in an advanced 5-nm fab in Arizona with a planned output of 20,000 wafers per month using the company's 5-nm process technology.
TSMC's Fab 18 in Tainan is already cranking out 50,000 5nm wafers per month using its 5nm process technology, currently the most advanced process in volume production globally, Wei said.
Wei said TSMC also plans to use its 5nm manufacturing process for the next generation of automotive processors.
Meanwhile, TSMC is moving trial volume production of its 4nm process up to the third quarter of 2021, a quarter earlier than previously anticipated, according to Wei.
Its 3nm process foundry should start volume production as scheduled in the second half of 2022, Wei said.
In a related development, Lisa Su (蘇姿丰), the Taiwan-born president and chief executive officer of U.S.-based chipmaker Advanced Micro Devices Inc. (AMD), said Tuesday that AMD and TSMC have co-developed advanced 3D chiplet technology, and AMD should start producing products using the technology by the end of this year.
According to Su, the technology provides over 200 times the interconnect density of 2D chiplets and more than 15 times the density compared to existing 3D packaging solutions.