Taiwan scientists develop exosomes for regenerative therapy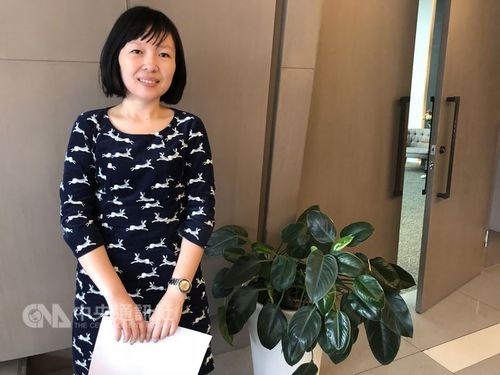 Taipei, July 13 (CNA) Taiwan's National Health Research Institutes (NHRI) has successfully cultivated key components from stem cells that hold the potential for treatment of neurodegenerative diseases.
After working for seven years, the NHRI research team has cultivated mesenchymal stem cell-derived exosomes that can promote neurogenesis and cognitive function recovery, said Li Hua-jung (李華容), team leader and an assistant research fellow at the NHRI's Institute of Cellular and System Medicine, at a press conference Monday to publicize the research results.
MSC-derived exosomes have superior regenerative ability to repair damaged brain function and contribute to the recovery of cognition and learning deficiencies in mice caused by hippocampal damage, Li said.
In most cases, brain damage and neurodegenerative disorders cannot be reversed and such problems can cause neurodegenerative dementia, according to Li.
Currently, more than 270,000 people in Taiwan have dementia and the disease is likely to be a major challenge in aging societies, Li noted. The use of MSC-derived exosomes can provide considerable advantages over their counterpart live cells, potentially reducing undesirable side effects, including the risk of developing other cancer cells, after being injected into the parts of the body they are meant to repair, Li added.
Exosomes are small 30-200 nm particles created by fusing multivesicular bodies to plasma membranes, and are secreted into the extracellular environment by most cells.
As one type of extracellular vesicles that contains proteins and nucleic acids, stem cell-derived exosomes work as a novel additional modulator of cell-to-cell communication and tissue regeneration.
Recent studies have shown that extracellular vesicles, such as exosomes derived from MSCs, mediate regenerative functions in several diseases, including those affecting the kidney and heart, according to the research team.
To research exosomes, the research team used radiologic imaging, histological examination, and immunohistochemical analysis to evaluate the role of exosomes isolated from MSC-conditioned media in the healing process in a femur fracture model of CD9−/− mice, a strain known to produce reduced levels of exosomes.
Retardation of fracture healing in CD9−/− mice was improved by injecting MSC exosomes, but this was not the case after the injection of exosome-free CM. The study found that MSC exosomes are a novel factor of MSC paracrine signaling, with an important role in the tissue repair process, according to the team.
In the trials on mice, the research team found that one week after injecting the special exosomes into mice with damaged hippocampi, the damaged nerves began to grow synapses, structures that permit a neuron (or nerve cell) to pass an electrical or chemical signal to another neuron.
The hippocampus is the part of the brain that is essential for cognition, spatial learning, short and long-term memory, and a shrinking hippocampus has been associated with Alzheimer's Disease.
In the mice trials, the number of functioning hippocampus neurons, which had fallen to 20 percent of the total in a healthy hippocampus, rose to 60 percent of the norm within one month after the injection of exosomes, she said.
The research results were published in the peer-reviewed, international journal STEM CELLS Translational Medicine in 2019 and 2020.
Exosomes not only have superior regenerative ability but also can easily circulate in the blood and pass through brain barriers to the damaged nerves of a patient suffering from dementia and do not have the side effects and risk associated with stem cell therapy, Li said.
Meanwhile, the cost of exosomes therapy is likely to be low after it is more widely available, she added.
The cultivation technique has been patented in Taiwan, and patents are now being applied for in the United States, the United Kingdom and Japan.