MediaTek invests over NT$100 billion on 5G chip development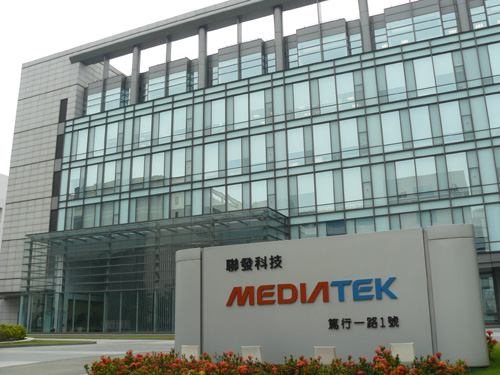 Taipei, Sept. 19 (CNA) MediaTek Inc., the largest integrated circuit designer in Taiwan, announced Thursday it has invested more than NT$100 billion (US$3.23 billion) in 5G chip related research and development.
To maintain its lead over competitors in 5G development, the company said it has also assigned thousands of personnel to the field.
MediaTek has been one of the global 5G chip development pioneers with the IC designer sending samples to clients who are expected to use the firm's chips in products that are scheduled to hit the market in the first quarter of next year, according to MediaTek CFO David Ku (顧大為).
Ku said the company is very upbeat about the global 5G market, expecting shipments of 5G smartphones in China to top 100 million units next year.
As part of 5G development efforts, MediaTek announced in mid-August that it has teamed up with U.S.-based telecom services provider T-Mobile to complete the world's first 5G New Radio (NR) standalone data call in a multi-vendor environment.
MediaTek said the cooperative venture has even gained the support of Ericsson, Nokia and Cisco, and those partners achieved the world's first standalone call to mirror actual 5G deployment in T-Mobile's network, a major step in making 5G standalone networks a reality.
Out of the NT$100 billion-plus funds invested in 5G technology development, MediaTek opened a wireless communications R&D center in August, which cost the IC designer about NT$5 billion.
The wireless communications R&D center, located near the company's headquarters in the Hsinchu Science Park in northern Taiwan, is a 10-story building with three underground levels, covering an area of about 1.26 hectares.
In the new facility, which is MediaTek's 10th R&D center, the IC designer operates a high performance computing center and a data center with space to host several high-end laboratories as well as a kindergarten for employees with young children.
The newest R&D center is equipped with a simulation smartphone base station costing about NT$100 million, which will be used to test whether smartphones function well in various environments, including on a high speed train or in a basement.
MediaTek opened the wireless communications R&D center to the media for the first Thursday.
Commenting on the large amount the company has invested in building the wireless communications R&D center, T.L. Lee (李宗霖), general manager of MediaTek's Wireless Communication business unit, told the press that the cost simply reflected the high threshold for smartphone chip design and such efforts also require a large pool of talent.
Speaking to reporters, MediaTek Chairman Tsai Ming-kai (蔡明介) said tech innovations need a large workforce and the IC designer will continue to expand through acquisitions.
However, future acquisitions will not be limited to wireless communications technology development, Tsai said, adding that although the company aims to expand globally, 70 percent of its R&D workforce will be located in Taiwan.
Due to its efforts in 5G development, investors have been increasingly keen to buy MediaTek shares on the Taiwan Stock Exchange in recent sessions, analysts said. Since the beginning of the third quarter, the stock has soared more than 20 percent, closing at NT$380.50 on Thursday.