MediaTek reveals 64-bit LTE chip at 'mainstream price'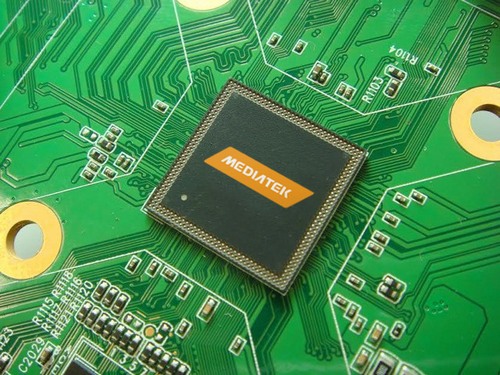 Taipei, Feb. 24 (CNA) MediaTek Inc., the leading chip supplier for Chinese smartphones, unveiled Monday its first 64-bit LTE chip at the Mobile World Congress in Spain, joining rival Qualcomm Inc. in a race to spur growth in the mainstream 4G mobile market.
The MT6732 chip boasts a 64-bit quad-core 1.5GHz Cortex-A53 processor system licensed by British chip designer ARM Holdings Plc, which will be available at a "mainstream price point," the Hsinchu-based company said in a press release.
Typically found in personal computers, 64-bit processors allow computers -- and now even mobile devices -- to use more physical memory and improve the user experience.
U.S.-based Apple Inc. and Qualcomm launched their own 64-bit chips for mobile in late 2013, and Samsung Electronics Co. said it plans to use 64-bit technology in its smartphones in the future.
MediaTek's announcement came less than a month after the company launched the MT6595, the world's first 4G LTE-enabled octa-core chip for mobile, a move to close the gap with Qualcomm, the world's largest mobile chip maker, in the increasingly important field of 4G connectivity.
"We are quickly expanding our LTE offering across a range of performance points to meet the growing demand for smartphone devices across all markets. The MT6732 provides excellent performance and a very comprehensive feature set," Jeffrey Ju, general manager of MediaTek's smartphone business unit, said in the press release.
The MT6732 supports low-power and full-HD 1080p video playback, as well as 1080p high-definition video recording. It can run on both FDD-LTE and TDD-LTE networks.
The new chip will be commercially available by the third quarter of 2014, with devices expected by the end of the year, according to MediaTek.
Also on Monday, MediaTek announced that the first smartphone powered by its 4G LTE technology, the Alcatel OneTouch Pop S7, will be available in the second quarter of the year for an "affordable" price, but it did not disclose an actual figure.
The 5-inch Pop S7 features MediaTek's 1.3GHz quad-core processor and multi-mode 4G LTE modem MT6290, the Taiwanese chip designer said.
(By Jeffrey Wu)ENDITEM/WH
Mobile World Congress 2014:●HTC issues warning to Samsung phone buyers of possible remorse●HTC unveils mid-range Desire phones, supercomputer initiative●Sony introduces new smartphone in Spain, Taiwan●Samsung's first 4G phone using 700 MHz to hit Taiwan in Q2●LG said to sell new G Pro 2 phablet in Taiwan in April●Acer debuts Liquid E3, Z4 phones ahead of Mobile World Congress