ELECTION 2024
/
'Back for Taiwan': Hsiao Bi-khim accepts DPP's VP nomination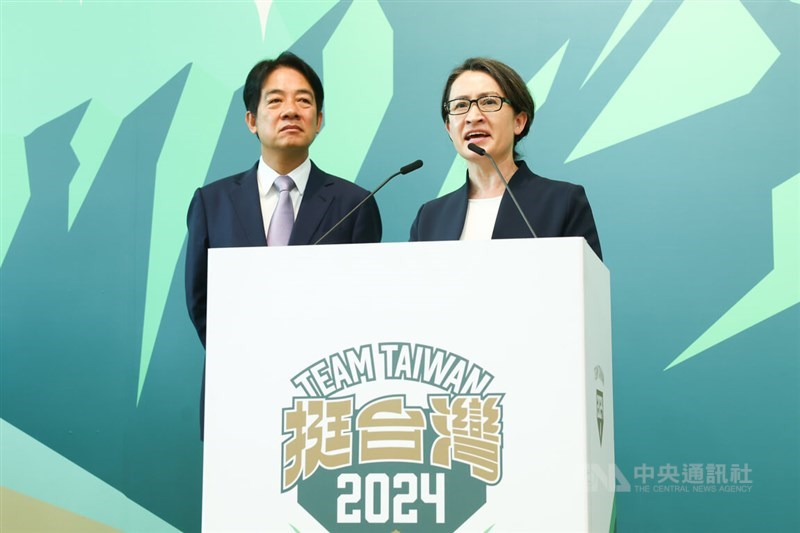 Taipei, Nov. 20 (CNA) Hsiao Bi-khim (蕭美琴), Taiwan's representative to the United States for the past three years, has been formally named Democratic Progressive Party (DPP) nominee Lai Ching-te's (賴清德) running mate in Taiwan's 2024 presidential election.
"I am Hsiao Bi-khim and I am back. I will shoulder the unshirkable responsibility of supporting Taiwan," Hsiao said less than a day after returning from Washington at a press conference held Monday to unveil the Lai-Hsiao ticket at Lai's campaign headquarters in Taipei.
The announcement was not a surprise, as Hsiao had long been speculated to be Lai's top choice for the job.
At the press event, Lai, who is currently vice president and chairman of the DPP, thanked Hsiao for agreeing to be his running mate.
"Bi-khim's homecoming is meant to safeguard Taiwan," Lai said, explaining that she was chosen for the job because of her "top-notch performance" as Taiwan's top representative to the U.S. since 2020.
During her three-year-tenure, Hsiao was able to make Taiwan-U.S. ties the "best ever in history," Lai said.
He also praised Hsiao for "her willingness to make sacrifices whenever the DPP needed her most," including by running as a lawmaker and spending 10 years in Hualien County, a traditional stronghold of the opposition Kuomintang (KMT), and for remaining humble.
According to Lai, he first invited Hsiao to be his running mate during his stopover in America on his way to visit then-diplomatic ally Honduras in January 2022, long before his official nomination as the DPP's 2024 presidential candidate in April 2023.
Hsiao said she thought Lai was joking about asking her to be his running mate back in 2022, but the role has since taken on added importance given the changing international landscape.
In recent times, in particular after Russia invaded Ukraine in early 2022 and Chinese warships and warplanes began conducting drills closer to Taiwan, the international community has paid closer attention to cross-Taiwan Strait tensions, according to Hsiao.
"Whether Taiwan can safeguard its democracy and decide its own future will have a huge impact on Taiwan's own survival and on the world as a whole," Hsiao said.
Given that Taiwan is facing mounting challenges, Hsiao said she understood that she had to take up the responsibility.
"I will take advantage of all the experience accumulated in my previous posts and do even more for Taiwan, and for Taiwan's people," she pledged.
Who exactly the DPP duo will face in the presidential election slated for Jan. 13, 2024 has yet to be settled.
Potential rivals in presidential race
Their main opponents are likely to be KMT presidential candidate Hou Yu-ih (侯友宜) and Taiwan People's Party (TPP) Chairman and presidential pick Ko Wen-je (柯文哲), though the two could still team up on a joint ticket.
Business tycoon Terry Gou (郭台銘), founder of manufacturing giant Hon Hai Precision Industry (Foxconn), could also run.
Hsiao, 52, has served as Taiwan's top representative to Washington since July 2020, months after losing her legislative seat to former Hualien County Magistrate Fu Kun-chi (傅崐萁).
Hsiao said earlier Monday that she had officially tendered her resignation as Taiwan's top envoy to U.S. to Foreign Minister Joseph Wu (吳釗燮) and President Tsai Ing-wen (蔡英文) respectively.
It could take several days, however, before her resignation is processed and takes effect, according to the Ministry of Foreign Affairs (MOFA).
Before that happens, Hsiao will be on paid leave, MOFA said in a press release. It added that it cannot say who will be the acting representative to the U.S. while Hsiao is on leave.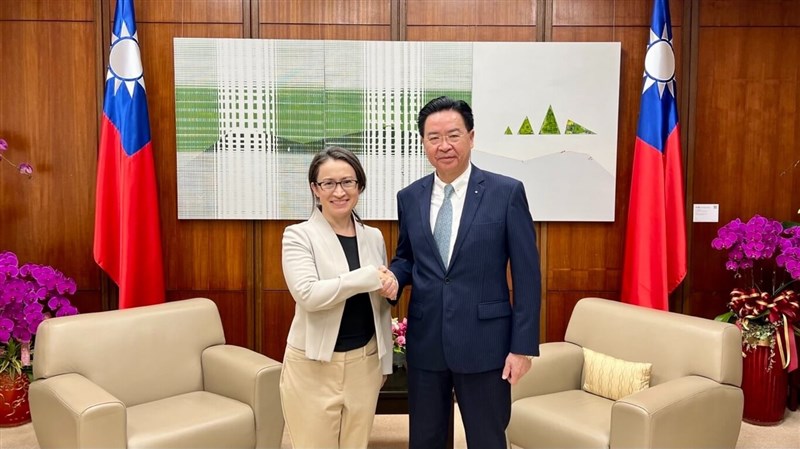 Hsiao was born in Japan in 1971 to an American music teacher and a Taiwanese Presbyterian minister and grew up in Tainan. She relinquished her U.S. citizenship in 2002.
Shortly after acquiring a master's degree in political science at Columbia University in New York in 1995, Hsiao began serving as head of the DPP's liaison office in the U.S.
She later returned to Taiwan and took up the post of director of the DPP's Department of International Affairs.
Before being posted to Washington to head the Taipei Economic and Cultural Representative Office, which functions as Taiwan's de-facto U.S. embassy, Hsiao served four nonconsecutive terms as a legislator, first from 2002-2008 and again from 2012-2020.
In an article published earlier this year, the New York Times described Hsiao as "one of the most influential" foreign envoys in Washington despite the absence of diplomatic relations between the U.S. and Taiwan.
Over the past three years, bilateral ties between Taiwan and the U.S. have continued to develop against the backdrop of tense U.S.-China relations, with Washington approving several arms sales deals to Taipei.
In June 2022, Taipei and Washington also launched the U.S.-Taiwan Initiative on 21st Century Trade, under which both sides signed an initial trade agreement and set out a new round of negotiations afterward.
Following then-U.S. House Speaker Nancy Pelosi's whirlwind visit to Taipei in August 2022, Beijing sanctioned Hsiao for "working hard to promote Pelosi's visit" and labeled her as a "diehard separatist" encouraging Taiwanese independence, according to Chinese state media.
Hsiao later responded by saying she would not be intimidated by the punitive measures that bar her and her family from traveling to China, Hong Kong and Macao. "Where there is oppression, there will be resistance," she said on social media at the time.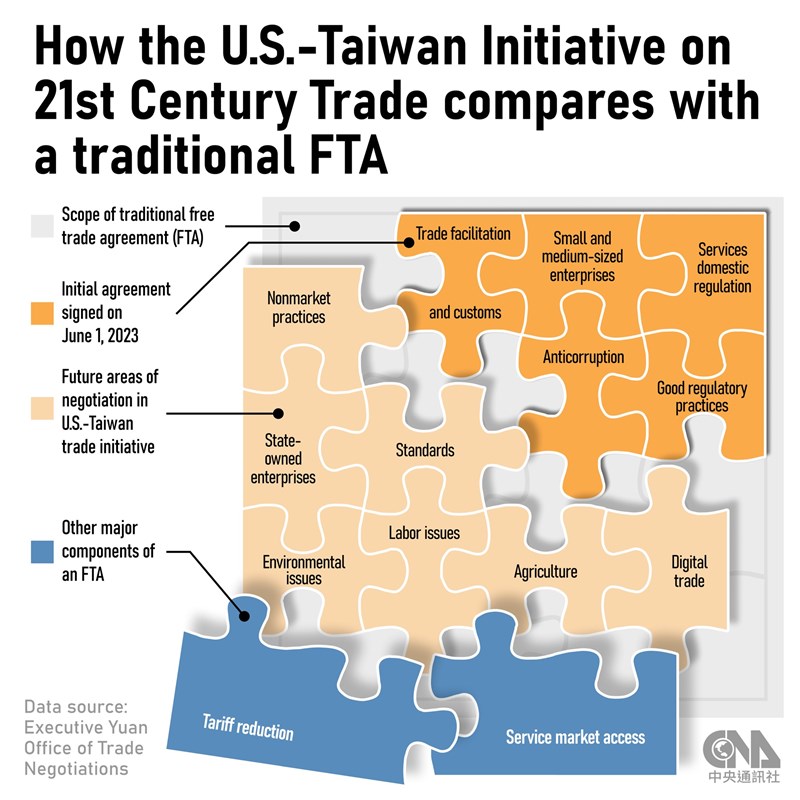 View All