DPP nominee Lai vows to slash cancer deaths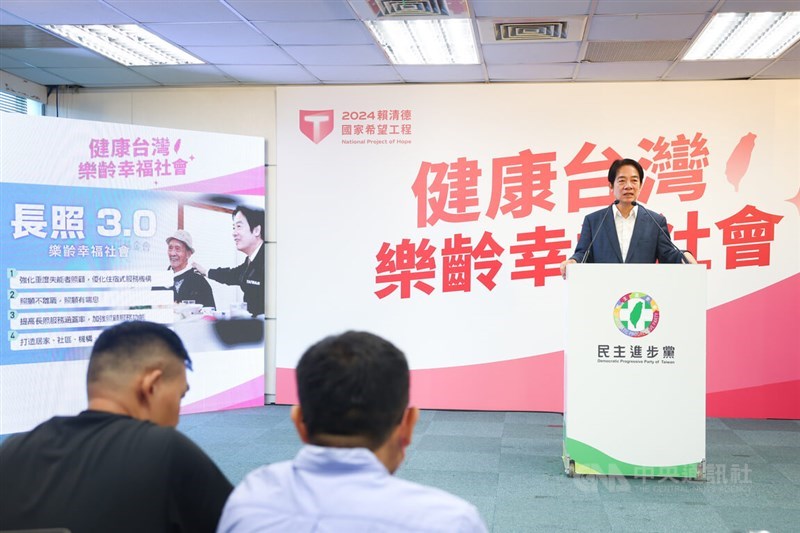 Taipei, Sept. 21 (CNA) Democratic Progressive Party (DPP) presidential nominee Lai Ching-te (賴清德) on Thursday pledged to cut cancer deaths in Taiwan by a third, vowing to allocate NT$10 billion (US$310.98 million) for new drugs and advanced treatments if elected.
At a press conference in Taipei, Lai said the pledged fund would be part of his plans to expand a national cancer prevention and control program launched in 2005.
However, Lai, the incumbent vice president and a former doctor, did not provide details on how the proposed spending commitments would be financed.
Cancer remained the top cause of death in Taiwan in 2022 for the 41st consecutive year, claiming 51,927 lives, or about a quarter of the overall mortality in the country, according to data from the Ministry of Health and Welfare (MOHW).
The top five fatal cancers in Taiwan are lung, liver, colorectal, breast, and prostate cancers in that order, the data showed.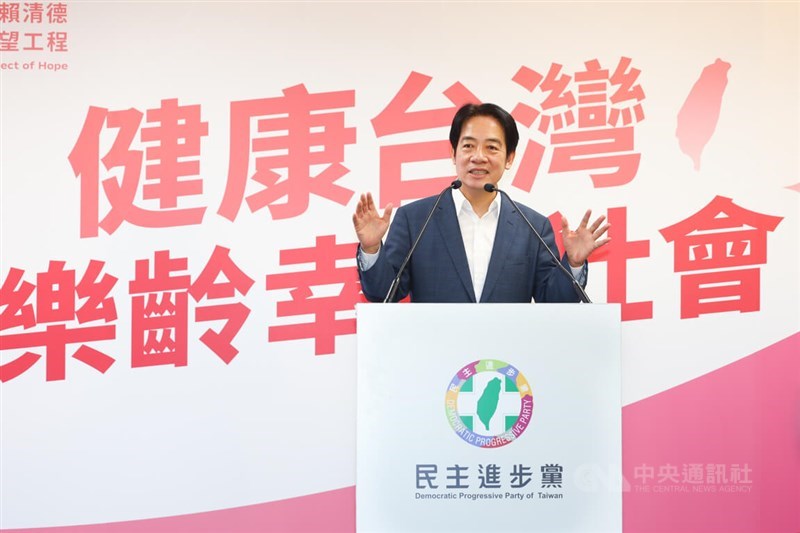 Currently, Taiwan's National Health Insurance (NHI) Administration reimburses expenses for cancer patients incurred from certain targeted therapies and immunotherapies.
However, due to the high cost of novel treatments, the administration has set up high bars for the approval of that reimbursement.
Apart from providing greater access to advanced cancer therapies, Lai said he would also step up efforts on disease prevention, such as funding cancer-related research and providing more subsidies for screening tests.
While his plans are likely to increase the spending of the nation's NHI system, Lai did not answer a reporter's question concerning whether he would consider raising the insurance fees for the public.
"[We] must guarantee the sustainable development of the NHI," he said instead, adding that his government would use "diverse means" to ensure the continuation of the system.
Speaking of his long-term care policy, Lai said he would gradually raise the cap of subsidies for people who suffer disabling chronic diseases or dementia and need around-the-clock services at the long-term care facility from the current NT$120,000 to NT$180,000 each year.
His administration will also seek to increase the number of long-term care facilities across Taiwan, Lai said.
MOHW data showed that as of the end of 2022, there were 2,953 long-term care facilities in Taiwan, including those that provide full-time care, day care, and home-based care.
According to the vice president, the number of locations providing long-term care and other community services for seniors had risen from approximately 700 under former President Ma Ying-jeou's (馬英九) government to the current 12,000.
Related News
Sept. 21: TPP's Ko outlines co-payment-funded 1% GDP long-term care ambitions
Sept. 14: Taiwan to raise social welfare allowances, pension payouts for farmers
Sept. 6: Taiwan should increase healthcare spending to 8% of GDP: TPP's Ko
Sept. 5: KMT presidential contender vows expansion of free health insurance for elderly