DEFENSE
/
U.S. announces sale of F-16 search and track systems to Taiwan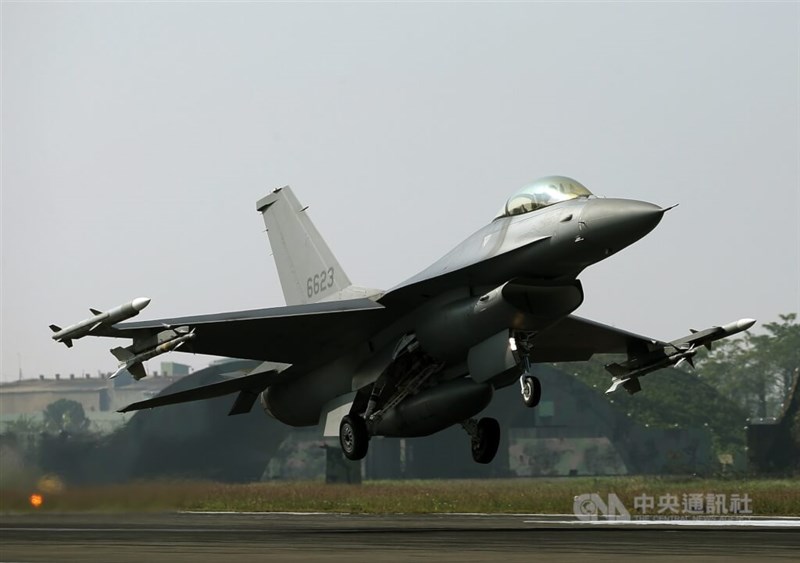 Washington, Aug. 23 (CNA) The United States government has greenlit a proposed US$500 million sale of infrared search and track (IRST) systems for F-16 fighter jets, and related equipment, to Taiwan, the 11th U.S. arms sale to the country since President Joe Biden took office in 2021.
The sale will include F-16 IRST systems and related integration, test, aircraft and munitions support and equipment, spare parts and accessories, personnel training, as well as engineering, technical, and logistics support services, the Pentagon's Defense Security Cooperation Agency (DSCA) said in a statement on Wednesday.
The agency said it notified Congress of the arms sale that day after it was approved by the State Department.
The proposed sale will improve Taiwan's capability to meet current and future threats by contributing to its abilities to "defend its airspace, provide regional security, and increase interoperability with the United States through its F-16 program," DSCA said.
"The proposed sale of this equipment and support will not alter the basic military balance in the region," it said.
DSCA said the sale serves U.S. national, economic, and security interests by supporting Taiwan's "continuing efforts to modernize its armed forces and to maintain a credible defensive capability."
It will help improve the security of Taiwan and assist in maintaining political stability, military balance, and economic progress in the region, according to the agency.
In response, Taiwan's Ministry of Foreign Affairs (MOFA) thanked the U.S. government for continuing to honor its security commitments to Taiwan as outlined in the Taiwan Relations Act and the Six Assurances.
It said the announcement demonstrated the U.S. government's high regard for Taiwan's defense needs and readiness to assist Taiwan in promptly acquiring necessary defense equipment to enhance its defense capabilities.
View All