Taiwan condemns Central American Parliament diplomatic switch to Beijing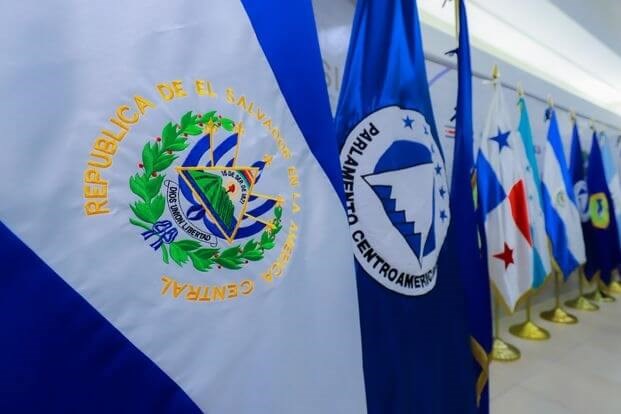 Taipei, Aug. 22 (CNA) Taiwan's government on Tuesday condemned a parliamentary body in Central America for its decision to cancel Taipei's permanent observer status and replace it with Beijing in the wake of most of the body's members switching diplomatic recognition to China.
In a statement, the Ministry of Foreign Affairs (MOFA) announced the government's decision to withdraw with immediate effect from the Central American Parliament in order to safeguard Taiwan's national dignity.
Taipei's withdrawal from the Central American Parliament, known by its Spanish acronym PARLACEN, came in the wake of the latter's approval -- following a vote of 73-32 with 9 abstains -- of the entry of the People's Republic of China (PRC) into the bloc as a permanent observer during a plenary assembly held in Nicaragua on Monday (local time).
The proposal to revoke the permanent PARLACEN observer status of Taiwan's Legislative Yuan, which it had held since 1999, and replace it with that of the Chinese National People's Congress was raised by Nicaraguan representatives.
They said the proposal was raised on the grounds that Nicaragua and most PARLACEN members now recognize the PRC as the only legitimate representative of China in the world, and accept that Taiwan is simply a province of the PRC.
Guatemala, where the parliament is based, is the only member that still has official ties with Taiwan. The others -- El Salvador, the Dominican Republic, Honduras, Nicaragua and Panama -- have all switched diplomatic recognition to Beijing in recent years.
In Taipei, MOFA accused Nicaraguan lawmakers, its leader Daniel Ortega, and other pro-China lawmakers in the PARLACEN of doing what they are simply to "curry favor" with Beijing and for disregarding Taiwan's decades-long contributions to the regional parliamentary body.
MOFA said the PARLACEN was established to promote and expand cooperation among Central American countries, improve the welfare of the people and consolidate democracy, adding that these efforts have been enriched by Taiwan's presence.
MOFA reiterated its stance that Taiwan, officially named the Republic of China (ROC), had never been ruled by the PRC.
Beijing's "barbarian and unreasonable" acts that continue to squeeze Taiwan will not stop the country from its ongoing efforts in expanding its international presence, nor will be accepted by the world, MOFA underlined.
Central America was once Taiwan's staunchest base of diplomatic support, with all seven countries still recognizing the ROC as of 2006.
Costa Rica severed ties in 2007, followed by Panama, El Salvador, and Nicaragua in 2017, 2018 and 2021, respectively.
Following Honduras' decision to cut ties with Taiwan in March 2023, Guatemala and Belize are the only countries in Central America to maintain diplomatic relations with Taipei.