ELECTION 2024
/
Taiwan has no choice but to stick with cross-strait status quo: Ko Wen-je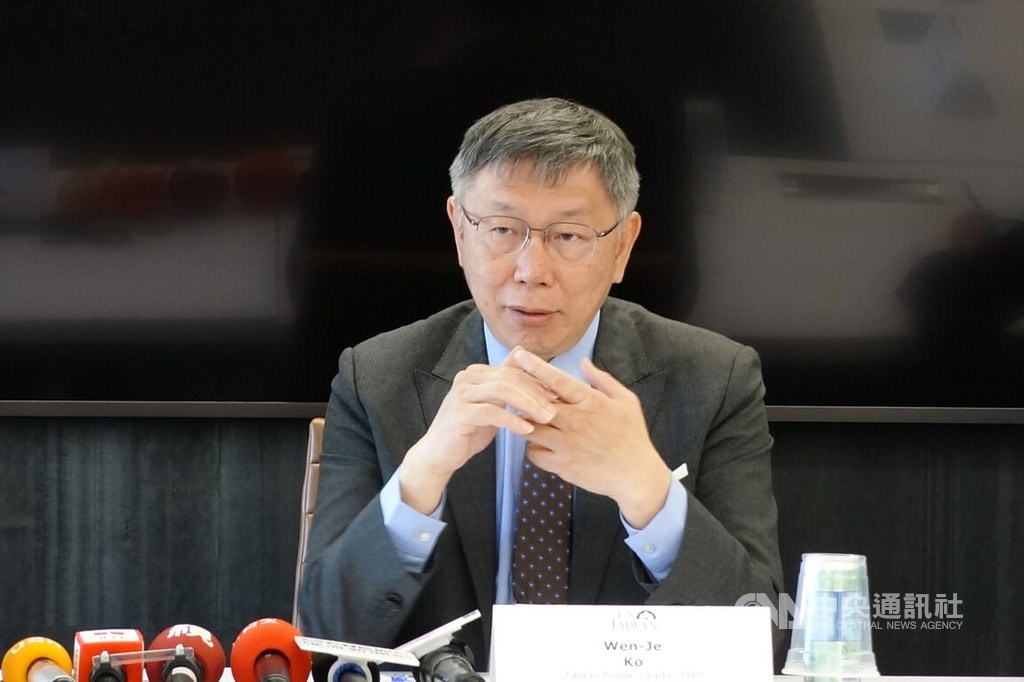 Washington, April 17 (CNA) An impasse between Washington and Beijing leaves maintaining the cross-strait status quo as the only option for Taiwan's future, former Taipei Mayor and Taiwan People's Party (TPP) presidential hopeful Ko Wen-je (柯文哲) said Monday.
The TPP chairman, who is on a three-week trip to the United States, delivered the remarks at a forum hosted by George Washington University's Elliott School of International Affairs.
At the event, Ko said there was no current alternative due to the U.S. government not allowing unification with mainland China, and Beijing's opposition to Taiwanese independence.
Ko claimed that as many as 90 percent of people in Taiwan favored maintaining the status quo of "no unification, no independence, and no use of force."
As to how he would approach relations with China, Ko, who is expected to run as the TPP's candidate for president in 2024, proposed a policy of "five mutuals" -- mutual knowledge, mutual understanding, mutual respect, mutual cooperation, and mutual accommodation -- to avert conflict and miscalculation.
While advocating for more communication between Taipei and Beijing, Ko said he did not have plans to visit China.
Regarding national defense policy, Ko said that "only by preparing for war and being able to fight will [we] not fear war."
However, the TPP chairman added that it was his party's position to avoid provoking a confrontation with China.
Also on Monday, Ko told reporters that China's rumored plan to conduct a "major military activity" in the Yellow Sea this week would only worsen cross-strait relations.
He said that while there was a fixed distance between the two sides of the Taiwan Strait, "the distance between people's hearts on both sides is variable, and China should understand this."
Ko left for the United States on April 8, and had already made stops in New York and Boston before arriving in Washington D.C. on Sunday.
Ko, who will stay in the U.S. capital until Thursday, is scheduled to meet with several members of Congress on the afternoon of Tuesday and Wednesday, and pay "important visits" to U.S. officials on Wednesday, according to a source familiar with the matter.
View All