No comment on alleged FSM proposal to ditch China for Taiwan: MOFA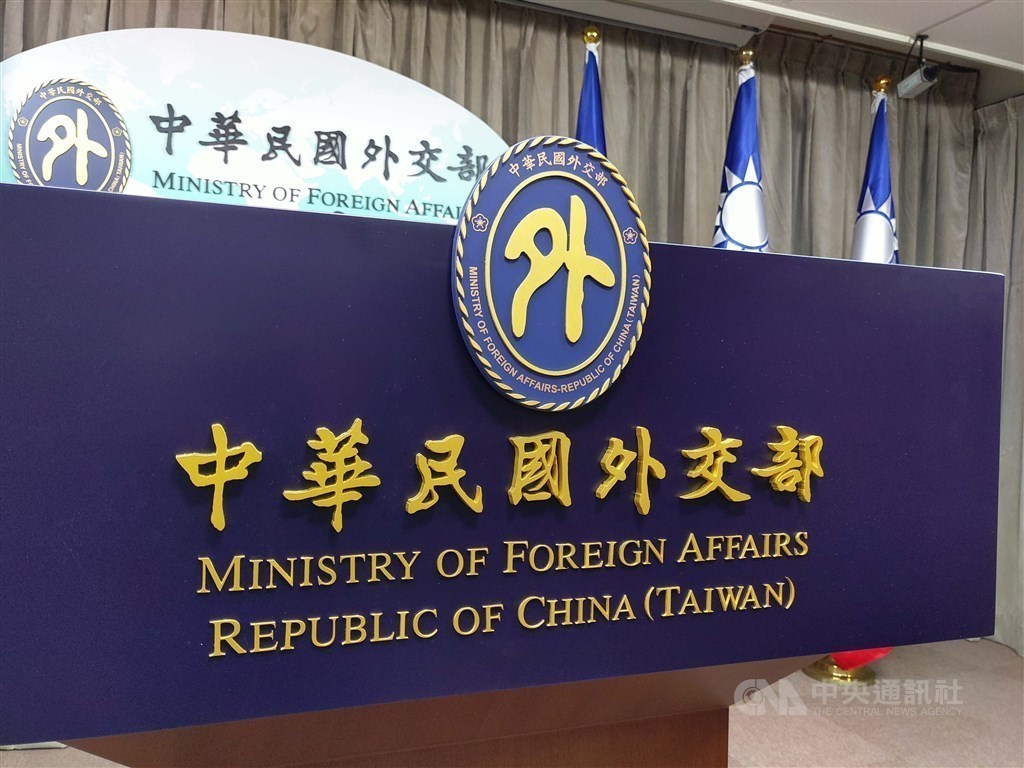 Taipei, March 10 (CNA) The Ministry of Foreign Affairs (MOFA) said on Friday it welcomed expanding bilateral ties with the Federated States of Micronesia (FSM) but had no comment on a deal reportedly proposed by the outgoing FSM president to establish formal diplomatic ties with Taiwan.
David Panuelo said in a letter to the FSM officials that he met with Taiwan's foreign minister in February to discuss the possibility of switching diplomatic recognition from China to Taiwan.
Panuelo accused China of bribing elected FSM officials in an attempt to motivate the Pacific state to side with China instead of the United States or choose to "abstain" altogether if war were to break out between China and Taiwan.
The 13-page letter, dated March 9, was addressed to the FSM Congress, state governors and speakers of FSM state legislatures. The letter was shared on the internet and covered by the Diplomat in a report published on March 10.
China has been pushing political warfare and gray zone activity in the FSM in an attempt to alienate it economically and politically from its key allies: the United States, Japan and Australia, Panuelo wrote.
People's Republic of China (PRC) President Xi Jinping (習近平) has in a white paper instructed the People's Liberation Army (PLA) to develop the capability to successfully invade Taiwan by 2027, and the FSM has "a key role to play" in the prevention of such a conflict or participation in allowing it to occur, Panuelo wrote.
Without providing specific dates, Panuelo wrote that PRC has sent "research vessels" to FSM's exclusive economic zone to map out submarine travel paths and to communicate with other PRC assets to ensure the Chinese military can launch a successful missile strike on Guam if it ever needs to do so.
China has on several occasions tried to persuade him to sign the Deepening the Blue Economy memorandum of understanding (MOU), allegedly designed to ensure sustainable use of marine resources but would allow China to control FSM's fiber optic cables and ports, according to Panuelo.
After he declined to sign the MOU, Chinese Ambassador to FSM Huang Zheng (黃崢) at a dinner with FSM Secretary of Foreign Affairs Khandi Elieisar tried to persuade Elieisar to sign the MOU without his knowledge, Panuelo wrote.
To curry favor with FSM officials, Chinese officials have given them "envelopes filled with money," smartphones, alcohol, and offers of private jet tours, among others, according to Panuelo.
One such example involved Vice President Aren Palik, who was handed an envelope filled with money by Huang when he was a senator, at a dinner with other FSM senators at the Chinese Embassy, but he rejected the offer, Panuelo wrote, without explaining how he obtained this information.
According to Panuelo, upon handing Palik the money, Huang said something to the effect of: "You could be President someday."
Such actions are causing FSM officials to "sell our country and sovereignty for temporary personal benefit" and could even cause the lives of Micronesian people in Guam and Hawaii to be lost in the event of a war, he wrote.
The above are just some of the examples of Chinese political warfare and gray zone activities given by Panuelo.
Without giving a location, Panuelo said that in February he met with Taiwan's Foreign Minister Joseph Wu (吳釗燮) to solicit from Taiwan what their potential assistance to the FSM could like if the country switched diplomatic relations from China to Taiwan.
Panelo wrote that he told Wu FSM would need US$50 million over three years for the sovereign trust fund in addition to an annual US$15 million "assistance package" for an unspecified number of years.
In addition, Taiwan would have to "pick up" any and all public infrastructure projects in FSM left unfinished by China, according to Panuelo.
"All of this assistance, of course, would be on top of the greatly added layers of security and protection that come with our country distancing itself from the PRC, which has demonstrated a keen capability to undermine our sovereignty, rejects our values, and uses our elected and senior officials for their own purposes," Panuelo wrote.
He asked the politicians to which the letter was addressed to consider establishing formal diplomatic ties with Taiwan.
Panuelo lost his seat in the FSM parliamentary elections on Tuesday, which means he will be stepping down as president.
The nation's president is elected by members of the Congress from four of the 14 elected senators. He will remain in office until May 11, when the vote is held.
Wu on Friday was asked by Legislator Yang Chiung-ying (楊瓊瓔) of the opposition Kuomintang (KMT) to comment on Panuelo' proposal, which she said if agreed to would see Taiwan burdened by "dollar diplomacy."
Wu said only that the Diplomat report was "somewhat inaccurate," but confirmed that he did indeed exchange opinions with Panuelo over the issue.
The Ministry of Foreign Affairs said in a statement that Panuelo's letter was a testament to China's expansionism and desire to assert hegemony over other nations.
"The government respects and welcomes FSM expanding bilateral ties with Taiwan, but will not comment on the details on establishing official ties which the FSM president mentioned," MOFA said.
The date of the letter also coincided with a budget request unveiled by the administration of U.S. President Joe Biden that proposed providing US$7.1 billion in financial aid to FSM, the Marshall Islands and Palau from 2024 to 2044, under which FSM would receive US$3.3 billion if the spending plan is approved by the U.S. Congress.
In addition, US$634 million would be allocated to the U.S. postal service to continue to operate the three countries' mail.
FSM entered into a Compact of Free Association which the U.S. fully ratified in 1986, as a result of which "The Government of the United States has full authority and responsibility for security and defense matters in or relating to the Federated States of Micronesia."