Taiwan urged to leverage tech for security cooperation with NATO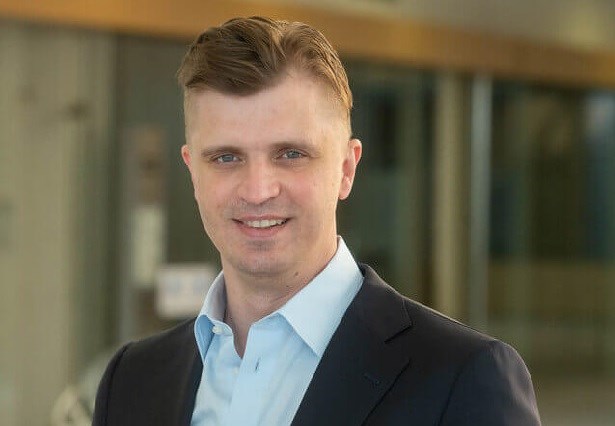 London, Jan. 21 (CNA) A former ranking official with the North Atlantic Treaty Organization (NATO) urged Taiwan to take advantage of its technology capabilities to forge security ties with the 30-member organization.
In a recent interview with CNA, former NATO Assistant Secretary General Giedrimas Jeglinskas said European countries have sensed from China's escalating military threats that it "is not a goodwill player" as once thought, which has created an opportunity for Taiwan to be recognized as a democratic partner by Western nations.
He said of Taiwan that "it's not a developing country that needs a lot of support. It also has a huge technology sector that is incredibly advanced. I think a lot of nations would love to work together with Taiwan."
"If China is putting these emerging disruptive technologies into their military capability, so must we. Taiwan can collaborate with some nations within NATO," Jeglinskas said.
"The more aligned we are, politically, economically, the better we're able to understand each other, the better there's a likelihood that there will be some sort of involvement of other countries in defense as well," he said.
Jeglinskas, who stepped down as NATO's assistant secretary general about a month ago, is currently serving as a nonresident senior fellow at the Transatlantic Security Initiative in the Atlantic Council's Scowcroft Center for Strategy and Security.
His comments echoed those of Alessio Patalano, a professor of War and Strategy in East Asia at King's College London.
Patalano said in a recent hearing at the U.K. Parliament that Taiwan has the potential to participate in high-tech cooperation with AUKUS, a trilateral security pact between Australia, the United Kingdom and the United States.
Jeglinskas told CNA that this type of defense technology partnership could even extend to QUAD, a strategic security dialogue consisting of Australia, India, Japan and the U.S.
Jeglinskas, a former deputy defense minister of Lithuania in charge of military development and industrial and technology cooperation, said he believed many countries were willing to work with Taiwan because of its technological capabilities.
At present, Taiwan rolls out about 90 percent of the world's chips made on high-end processes.
According to Jeglinskas, one avenue for cooperation might be the NATO Innovation Fund (NIF), which NATO set up in Madrid in June 2022, with 22 of the organization's 30 member countries participating.
The 1 billion euro capital fund will provide strategic investments in startups developing civilian and military dual-use technologies in areas critical to NATO security, such as artificial intelligence, quantum technologies and aerospace technologies.
"One of its main functions is to demonstrate leadership so that other democracies, like Taiwan and other Asian countries, would be inspired to create similarly-themed funds. As NATO fund takes off and matures, I believe there can emerge many angles for cooperation with other democracies,'' he said.