FEATURE
/
No guarantees for Taiwan-U.S. military cooperation in NDAA: Academics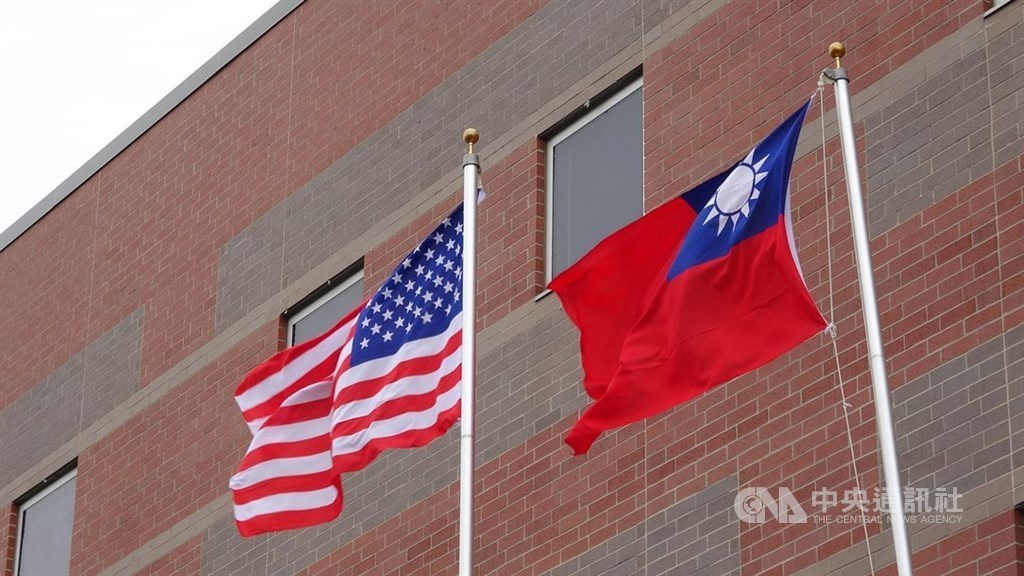 By Sean Lin, CNA staff writer
Despite the U.S. 2023 National Defense Authorization Act's (NDAA) lofty pledges of support for Taiwan, local academics have said that the scale of joint military training and funding will be contingent on Washington following through with concrete action.
According to Lin Ying-yu (林穎佑), an assistant professor at Tamkang University's Graduate Institute of International Affairs and Strategic Studies, whether the NDAA's Taiwan-friendly commitments regarding "full-scale military exercises" are realized will "depend on how the competent authorities act."
Already there are signs that Congress intends to limit the extent of the Taiwan provisions in the NDAA.
On Friday, the same day U.S. President Joe Biden signed the NDAA into law, the House of Representatives voted to exclude grants for Taiwan stipulated by the act from the US$1.65 trillion Omnibus Consolidated Appropriations Act, which covers funding for the U.S. government for the fiscal year 2023.
While the appropriations bill authorized US$2 billion in loans to buy weapons from Washington, Lin said this did not necessarily mean Taiwan would get all it desired.
Calling it a "seller's market," Lin underlined that any decision on what to sell and what not to sell ultimately rested with the U.S. Department of State (DoS) and Department of Defense (DoD), which are required to preclear and prioritize defense articles sold to Taiwan under the terms of the NDAA.
Political science professor and Democratic Progressive Party (DPP) Legislator Lo Chih-cheng (羅致政) said the act's requirement that the DoD and the DoS submit plans for joint military exercises highlighted what was "most desperately lacking in current Taiwan-U.S. exchanges."
"Faced with an increasing military threat from China, it is crucial that Taiwan's military receive realistic combat training, and there is no better country to do so than with the U.S., which has vast combat experience," he said.
Due to unclear stipulations regarding the scope of any cooperation, "joint exercises" could run the gamut from existing training, such as that in Guam in 2021 between members of both countries' Marine Corps, to participation in U.S.-administered multinational naval drills, said political scientist and head of Kuomintang's (KMT) Department of International Affairs Alexander Huang (黃介正).
Small-scale joint exercises where both sides "keep a low profile based on a high level of mutual trust" were unlikely to provoke a reaction from China, he said.
"On the other hand, if Taiwan sent a ship to RIMPAC [the U.S.-led Rim of the Pacific Exercise], then, of course, it would trigger a strong reaction from China," he said.
Lin notes that as Beijing "will sometimes look for pretexts to justify its actions," whether joint exercises are the root cause of any Chinese reaction is "a point worth observing."
While codification of Taiwan-U.S. joint military training and exercises is an improvement on the part of Congress, it will again be up to the DoD and DoS as to what form such drills take, Lin added.
Asked whether a Taiwan-U.S. joint military exercise would provoke China and end up putting Taiwan in more danger, Ian Easton, senior director of the Project 2049 Institute, a U.S. think tank, said it would be "dangerous for the current inadequate levels of U.S.-Taiwan cooperation to continue."
"The Chinese Communist Party (CCP) views it as provocative that Taiwan continues to exist as a free country. For this reason, Beijing can use any pretext to escalate tensions and threaten Taiwan," Easton said.
North Korea reacts the same way to every U.S.-South Korea joint exercise, but it would be strategically destabilizing to stop them, he said.
However, he, too, was reserved when asked to comment on the likelihood of the U.S. actually carrying out what is stipulated in the provisions and holding joint exercises with Taiwan.
"Only time will tell," Easton said.
As past NDAAs only included nonbinding "sense of Congress" provisions regarding joint exercises with Taiwan, Huang said the binding commitments in this year's act made it "bigger, better and stronger" and a positive gesture for bilateral cooperation on upholding security in the Indo-Pacific region.
While the 2023 NDAA is focused on improving the deteriorating defense and security situation in East Asia, considering the scale of the threat, Taiwan and U.S. should do more than what is covered in the act, Easton said.
New Taiwan-U.S. defense and security initiatives that would be helpful when responding to China's threats include four-star admirals and generals visiting Taiwan from Washington and Honolulu, joint air and sea patrols of the Taiwan Strait, U.S. Navy ship visits to Taiwan, and the re-establishment of a U.S. Military Assistance Advisory Group in Taiwan, Easton said.
"Obviously, the U.S. and Taiwan need to build a much stronger political and diplomatic relationship, without which there will always be a perilous security gap that the People's Liberation Army can exploit," Easton said.
Enditem/ASG
View All