ELECTIONS 2022
/
KMT's Hsu Chen-wei claims reelection win in Hualien County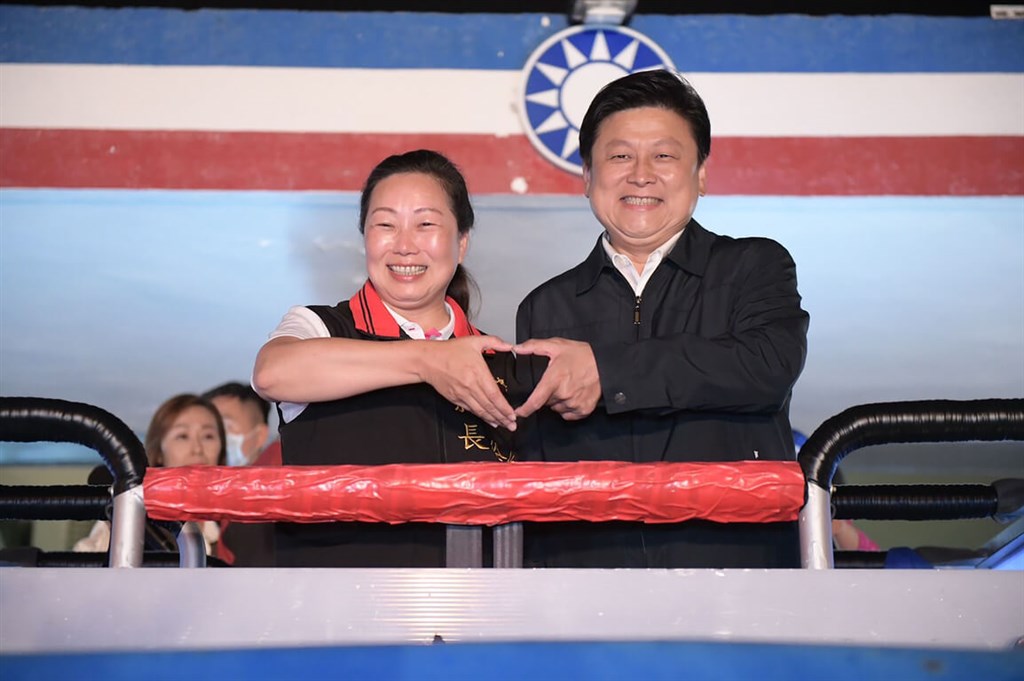 *Story updated at 11:26 p.m. with final vote count and remarks from Hsu
Taipei, Nov. 26 (CNA) Hualien County Magistrate Hsu Chen-wei (徐榛蔚) of the Kuomintang (KMT) declared victory in her reelection bid Saturday against her main challenger Kolas Yotaka of the Democratic Progressive Party (DPP).
Hsu declared victory at 6:55 p.m. The outcome of the election will not be confirmed until the Central Election Commission (CEC) makes an official announcement.
The final ballot count shows Hsu with 96,645 votes, or 64.73 percent of the total, ahead of Kolas with 47,845 votes, or 32.04 percent and independent Huang Shih-peng (黄師鵬) with 4,817 votes, or 3.23 percent, according to figures from the Central Election Commission.
In a post on Facebook, Hsu expressed her gratitude to local citizens and the efforts of her election campaign team. She also thanked the voters for giving her a chance to serve them four more years.

"Construction and welfare policies will continue. I will keep working hard over the next four years and devote myself to building a prosperous home for you!" Hsu said.
Hsu's triumph on Saturday means that by the end of her new term in office, the DPP will not have governed eastern Taiwan's Hualien County in the 40 years since it was established in 1986.
In her bid for a second straight term, Hsu highlighted the efforts she has made to improve the lives of Hualien residents over the past four years, including establishing long-term care centers, promoting local tourism and preserving the culture of minority groups, such as Hakka and Indigenous people.
During the campaign, Hsu was condemned for not attending a televised policy presentation by Kolas, who argued that it is a magistrate's first priority to stand before the people and answer their questions.
In response, the county magistrate said she prefers real connections with the people than virtual ones.
In 2016, Hsu remarried her ex-husband, former Hualien County Magistrate Fu Kun-chi (傅崐萁), who served in the post as an independent from 2009 to 2018.
She ran for Hualien magistrate as an independent against Fu in 2014 but lost, receiving only 3.45 percent of the vote.
Kolas, a 48-year-old Hualien-born Pangcah (Amis) native, was the first Indigenous person to serve as Executive Yuan spokesperson, and has been the Presidential Office spokesperson under President Tsai Ing-wen (蔡英文).
Kolas has been widely seen as a successor to the DPP's former Hualien County Legislator Hsiao Bi-khim (蕭美琴), who has served as Taiwan's top envoy to the United States since 2020 after losing that year to Hsu's husband Fu Kun-chi, who represented the KMT in an election for Hualien County legislator.
View All