Tsai pledges continued support for Ukraine at Texas democracy event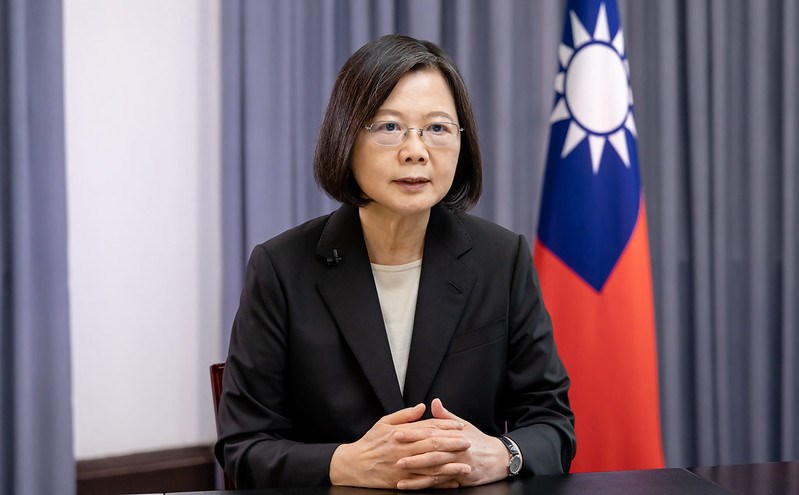 Taipei, Nov. 17 (CNA) President Tsai Ing-wen (蔡英文) on Wednesday told a democracy conference in the U.S. state of Texas that Taiwan would continue supporting Ukraine.
Describing the Russian invasion of Ukraine as "unprovoked" and "illegal," Tsai said in a pre-recorded video that Taiwan had been honored to assist Kyiv in its struggle to defend its sovereignty and freedom.
"Together with like-minded partners, we will also make efforts to support Ukraine's reconstruction of its schools, hospitals, and infrastructure that have been destroyed by the war," said Tsai, whose remarks were shown at the "Struggle for Freedom" conference.
The Nov. 15-16 event was organized by the National Endowment for Democracy, George W. Bush Presidential Center and Freedom House.
In October, Taiwan's government announced that it was planning to provide an additional US$56 million in funds to support Ukraine when the Eastern European nation began rebuilding efforts. The pledged funding is still awaiting legislative approval.
The government earlier this year raised nearly US$33 million for Ukraine from private donors through the Relieve Disaster Foundation.
Source: the Presidential Office
Tsai said that democracies and the rules-based international order were being challenged on a daily basis by authoritarian regimes, which aspire to corrode democratic institutions and tarnish human rights.
While Ukraine continues its fight against Russian forces, Taiwan is facing "increasingly aggressive threats" from China, according to Tsai.
"China has taken a range of actions with the goal of creating doubt and undermining confidence in what the Taiwanese people have worked so diligently for; that is our democratic way of life," Tsai said.
She added that China had constantly engaged in military intimidation and economic coercion against Taiwan.
As a result, the world's democracies ought to work together to "strengthen our resilience and safeguard our values" and to "ensure that the expansionist deeds of authoritarian states neither flourish nor return," Tsai said.
She called for joint efforts to counter and reduce the influence exerted by authoritarian regimes, adding that democracies should strengthen alliances to safeguard the interests of the international community.