U.S. Congressional delegation arrives in Taiwan for two-day visit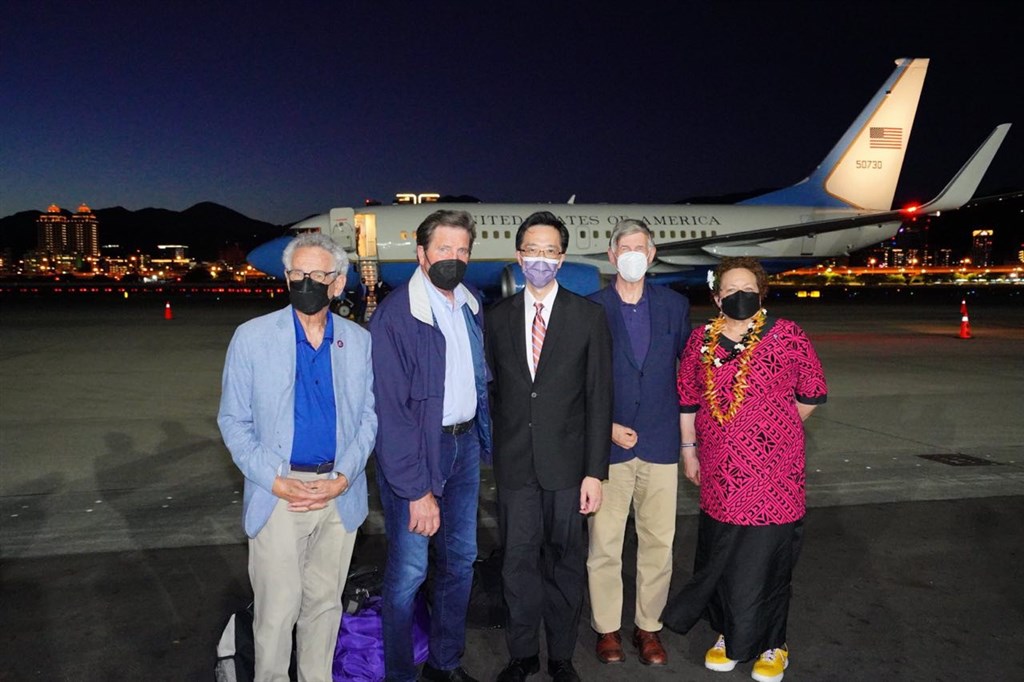 Taipei, Aug. 14 (CNA) A U.S. Congressional delegation led by Democratic Senator Ed Markey arrived in Taiwan on Sunday for a two-day visit that will involve meetings with top-level Taiwanese officials.
In a press release, the American Institute in Taiwan (AIT) said the other members of the delegation are representatives John Garamendi (D-CA), Alan Lowenthal (D-CA), Don Beyer (D-VA) and Aumua Amata Coleman Radewagen (R-AS).
Their two-day visit is part of a larger visit to the Asia-Pacific region, the AIT said, and will include meetings with senior Taiwan leaders to "discuss U.S.-Taiwan relations, regional security, trade and investment, global supply chains, climate change, and other significant issues of mutual interest."
In a statement, Taiwan's Ministry of Foreign Affairs (MOFA) welcomed the bipartisan and bicameral delegation, which it said demonstrated the United States' firm support amid China's recent escalation of regional tensions.
During the delegation's visit, the U.S. lawmakers will meet with President Tsai Ing-wen (蔡英文), attend a banquet with Foreign Minister Joseph Wu (吳釗燮) and visit the Legislative Yuan's Foreign and National Defense Committee to discuss Taiwan-U.S. security and economic relations, MOFA said.
Meanwhile, Presidential Office Spokesperson Xavier Chang (張惇涵) said that the visit "once again demonstrated the U.S. Congress' resolute support for Taiwan," as well as its commitment to working with democratic partners to maintain peace and stability in the Taiwan Strait and the region.
The delegation's trip comes less than two weeks after U.S. House of Representatives Speaker Nancy Pelosi concluded a 19-hour visit to the island on Aug. 3, the first visit by a sitting U.S. House speaker since 1997.
In an apparent response to that trip, Beijing launched an unprecedented set of live-fire military drills in six maritime zones encircling Taiwan from Aug. 4. to Aug. 7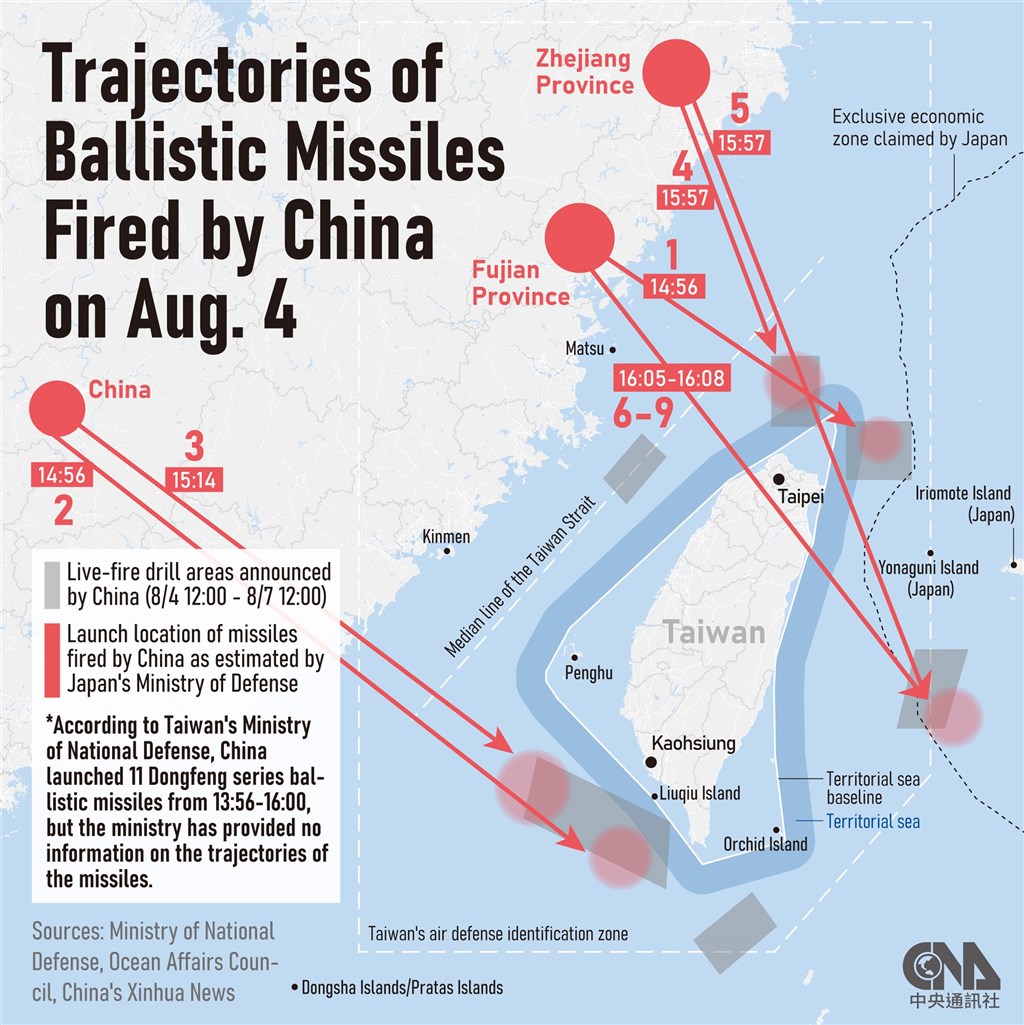 Update
FEATURE/Taiwan braces for sustained Chinese pressure
Aug. 26: U.S. Senator Marsha Blackburn arrives in Taiwan for 3-day visit
Aug. 18: 51 Chinese warplanes, six warships spotted near Taiwan: MND
Aug. 18: 90% of people in Taiwan opposed to Chinese drills: Survey
Aug. 18: Chinese warship detected near Taiwan missile testing site: Navy
Aug. 18: U.S. trade talks can help counter China 'coercion': Cabinet official
Aug. 17: 50% of Taiwanese believe U.S. could help if China attacks: poll
Aug. 16: China using U.S. lawmakers' visit as excuse for latest drill: Taiwan
Aug. 16: China 'overreacting' to peaceful visits to Taiwan: U.S. official
Aug. 15: U.S. senator praises Taiwan for restraint amid Beijing coercions
Related News
Aug. 12: 22 Chinese warplanes and six warships spotted near Taiwan: MND
Aug. 11: Taiwan not seeking conflict escalation but will defend sovereignty: Tsai
Aug. 11: Taiwan's allies to condemn China at U.N.: SVG prime minister
Aug. 11: Chinese white paper limits room for Taiwan post-unification: expert
Aug. 11: Government to spend NT$200 million on marketing food amid China bans
Aug. 10: MAC slams 'wishful thinking' and 'lies' in China's Taiwan white paper
Aug. 9: 45 warplanes, 10 warships spotted near Taiwan as PLA drills continue
Aug. 9: Taiwan's diplomatic ties stable amid possible China retaliation: FM
Source: Ministry of Foreign Affairs
Aug. 8: Chinese drills aligned with plans for taking Taiwan by force: Expert
Aug. 7: Taiwan to hold live-fire artillery drills to test combat readiness
Aug. 6: U.S., Japan, Australia urge China to stop military drills
Aug. 6: Defense ministry says China simulating attack on Taiwan
Aug. 5: China's drills a 'new normal' aimed at changing status quo: Experts
Aug. 4: President Tsai calls China's live-fire drills 'irresponsible act'
Aug. 4: China fires 11 Dongfeng ballistic missiles into waters off Taiwan: MND
Aug. 4: China cannot stop world leaders from visiting Taiwan: Pelosi
Aug. 3: China's military exercises aimed at blockading Taiwan: defense ministry
Aug. 3: China imposes new trade restrictions on Taiwan as Pelosi visits
Aug. 2: Visit to honor 'unwavering' U.S. commitment to Taiwan: Pelosi