Taiwan planning to restart inbound tourism: President Tsai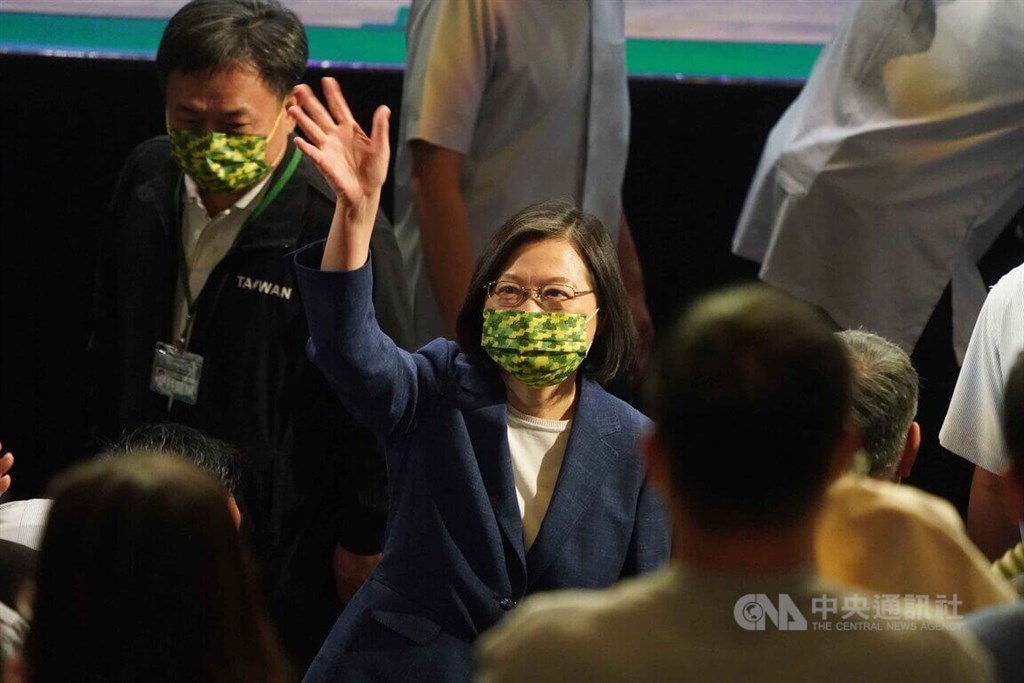 Taipei, July 17 (CNA) President Tsai Ing-wen (蔡英文) said Sunday that Taiwan is aiming to revive its international tourism, as part of its efforts to revitalize its economy amid the challenges brought about by the COVID-19 pandemic.
Tsai, who is chairwoman of the Democratic Progressive Party (DPP), said in an address to party representatives that Taiwan's solid economic foundation and strategic position in the global supply chain are advantages that her government will use to maintain domestic economic growth and stabilize commodity prices.
In addition, the government will "seize opportunities to revitalize the economy, carefully evaluate a timeline for lifting border restrictions, and endeavor to attract international tourists to Taiwan," as life gradually returns to normal, after many months of COVID-19 restrictions, Tsai said at the DPP's National Congress in Taipei.
At the congress at Taipei International Convention Center, new members were elected to the party's Central Executive and Central Supervision committees.
In line with the congress' theme "Unite Taiwan, Take Good Care of the Future," the DPP leadership touted what they said were the strengths of the party's candidates for the local government elections in November.
The DPP candidates for mayoral and magisterial seats all have a wealth of experience, a global perspective, a passion for serving the people, and most importantly, a high level of competence, Tsai said.
The party has heeded the lesson delivered by the people of Taiwan in the 2018 local government elections, in which the DPP suffered heavy losses, and this time, it has picked the best candidates and made proper preparations, in a bid to win the people's support, she said.
For the Nov. 26 elections this year, the DPP has already named its candidates for local government heads in 18 cities and counties, and only its nominees for Hsinchu, Penghu, Kinmen, and Lienchiang counties have not not yet been finalized.
Meanwhile, the main opposition Kuomintang is scheduled to hold its national congress in Taoyuan on Aug. 28.