Taiwan donates US$1 million to Latvian charity helping Ukrainians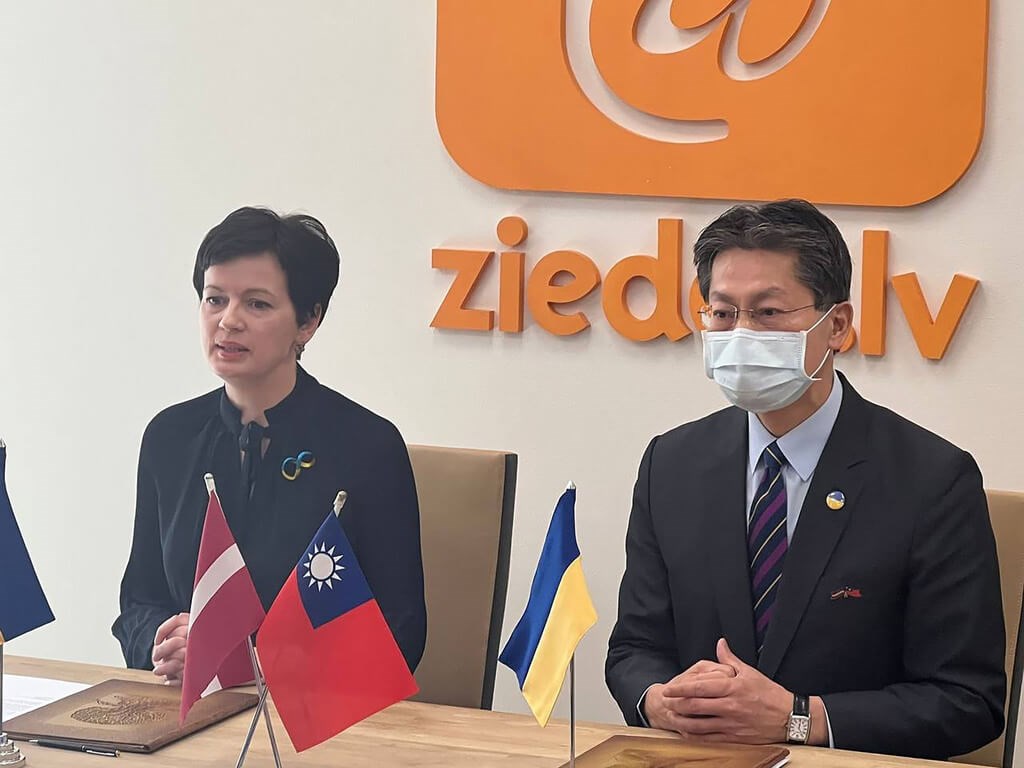 Taipei, April 30 (CNA) Taiwan's representative office in Latvia inked a deal on Friday with a local charity to donate US$1 million in funds collected from Taiwanese society to help displaced Ukrainians in the Baltic nation.
Andrew Lee (李憲章), Taiwan's representative to Latvia, signed an agreement to donate US$1 million to the charity Ziedot.lv to help people who have fled from the ongoing war in Ukraine to Latvia, according to a press statement from the Taipei Mission in the Republic of Latvia.
Lee said at a signing ceremony on Friday that Taiwan was more than willing to work with international partners on such a meaningful cause, the statement said.
The statement added that more than 5.2 million people in Ukraine had been forced to flee to neighboring countries since the Russian invasion that started on Feb. 24, and that Latvia alone had taken in at least 30,000 of them.
Meanwhile, Ziedot.lv Chairperson Ruta Dimanta expressed gratitude to Taiwan's government and people, saying that the donation will help support the charity's efforts to provide assistance to Ukrainian refugees, according to the statement.
Ziedot.lv later also took to social media to say that the donation will be used to provide shelter, medicines, and medical treatment to displaced Ukrainians in Latvia.
Taiwan's Ministry of Foreign Affairs (MOFA) said the donated funds will come from a fundraising campaign organized by Taiwan's government, which raised a total of US$33 million from private citizens from March 2 to April 1.
The donation is also part of a pledge made by Foreign Minister Joseph Wu (吳釗燮) at a press conference on April 1.
Wu said at the time that Taiwan would donate US$1 million each to Slovakia, the Czech Republic, Lithuania, Latvia, and Estonia, as these countries had been providing shelter and aid to Ukrainian refugees. He noted that the funds would go directly to the authorities of these countries or government-designated NGOs.
Ziedot.lv is a charity founded in 2003 with the mission of channeling individual and business donations to people in need and has also collaborated with the Latvian Ministry of Foreign Affairs on sending humanitarian aid to Ukraine, according to the website.