Deputy legislative speaker to run for Taichung mayor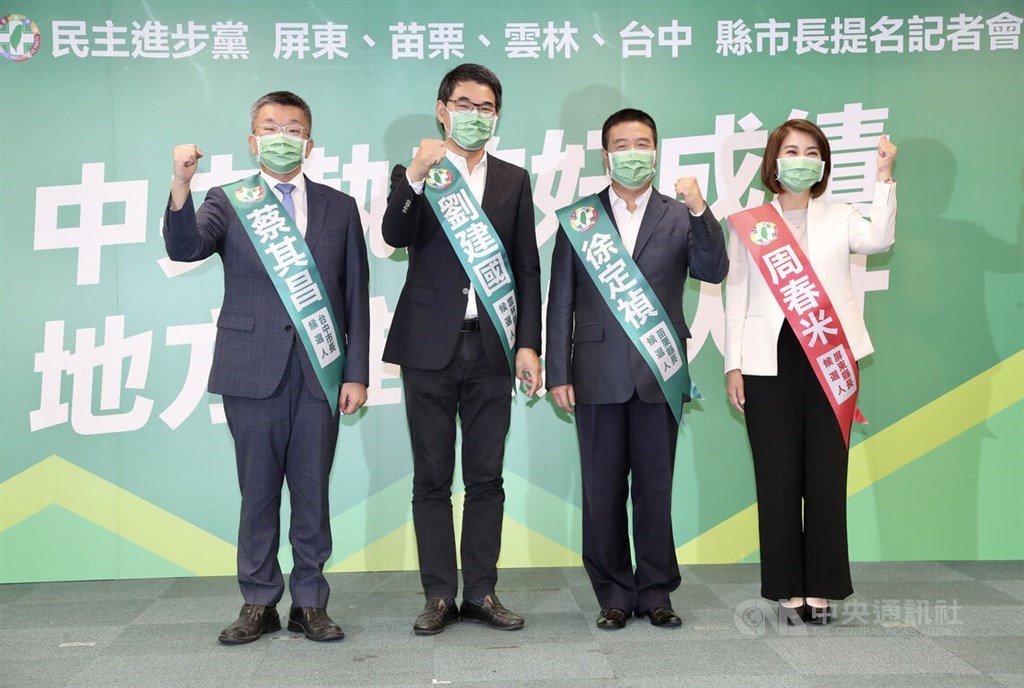 Taipei, April 27 (CNA) Deputy Legislative speaker Tsai Chi-chang (蔡其昌) was officially nominated Wednesday as the ruling Democratic Progressive Party's (DPP) candidate for Taichung mayor in local government elections scheduled for Nov. 26.
Tsai is the best candidate for changing Taichung for the better, President Tsai Ing-wen (蔡英文), who also chairs the DPP, said at a press conference.
He has been a deputy legislative speaker since 2016 and such experience would enable him to govern Taichung with a broader and more comprehensive vision and thus bring about the city's development, the president added.
Tsai's bid for the mayor, however, will likely be challenging if he faces incumbent mayor Lu Shiow-yen (盧秀燕) of the opposition party Kuomintang (KMT).
Although Lu has yet to announce her re-election bid, the KMT has said it is inclined to nominate incumbent mayors and country magistrates for the November elections.
Tsai said at the press conference that he had confidence in winning what he described as a "neck-and-neck" competition, arguing votes in favor of him in the past legislative elections had steadily increased.
The 53-year-old was first elected legislator in 2004 and has been in the position since 2012.
Tsai said he was determined to address the city's problems such as traffic congestion and air pollution, and he pledged to build more quality affordable housing for the city's young people. He did not, however, elaborate on how he would achieve those goals.
After Taichung was upgraded as a special municipality in 2010, only one DPP candidate, Lin Chia-lung (林佳龍) in 2014, has won the quadrennial election.
On Wednesday, the DPP also tapped legislator Liu Chien-kuo (劉建國) and former Toufen City Mayor Hsu Ting-chen (徐定禎) as the party's candidates for the November magistrate races in Yunlin and Miaoli counties, respectively.
At the same time, legislator Chou Chun-mi (周春米), who won a Pingtung county primary early in April, was officially nominated.