Court rejects prosecutor request to detain Yilan County chief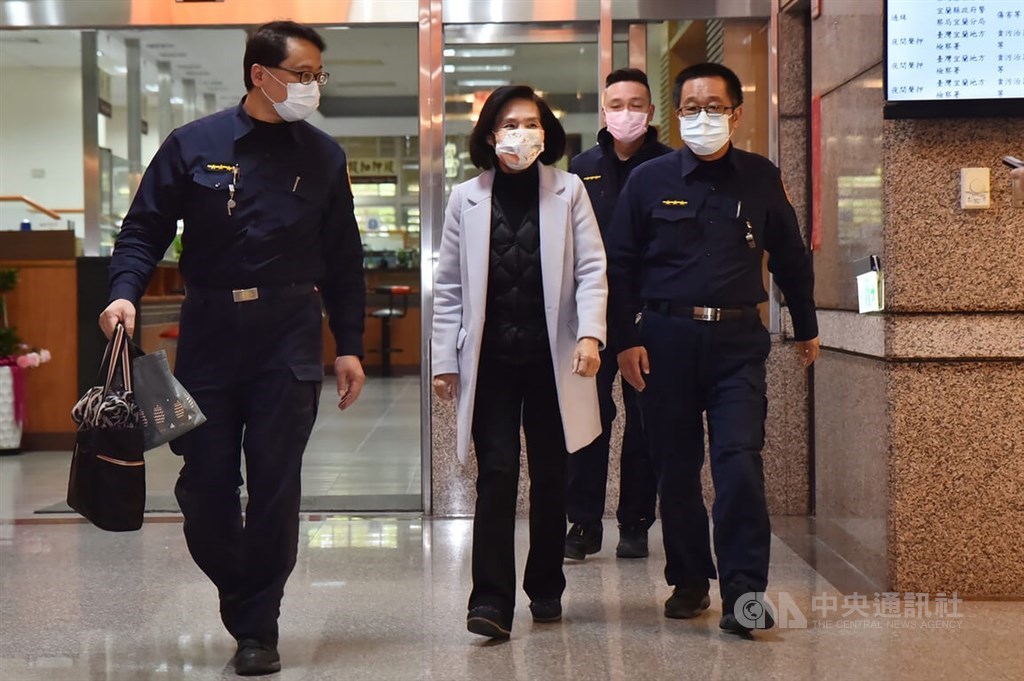 Taipei, Feb. 23 (CNA) The Yilan District Court on Wednesday rejected a request by prosecutors to detain Yilan County Magistrate Lin Zi-miao (林姿妙) in an alleged corruption case, ordering her freed on NT$800,000 (US$28,700) bail instead.
The Yilan District Prosecutors' Office had filed a motion with the court earlier in the day to have Lin, her daughter Lin Yi-ling (林羿伶), and the county's Bureau of Agriculture Director Kang Li-he (康立和) detained and held incommunicado as part of the case.
The court was unmoved by prosecutor arguments that their detention was necessary to prevent collusion or the destruction of evidence, however, not only ordering the county chief to be released on bail, but also ordering her daughter and Kang to be released without bail.
It said in a statement that the evidence presented by prosecutors was sufficient to strongly suspect that Lin violated the law but that there was no need to detain her, without specifying why.
Lin, of the opposition Kuomintang (KMT), was among 20 defendants and witnesses summoned for questioning on Tuesday by prosecutors, who also searched six locations before concluding investigations at around 5 a.m. Wednesday.
Prosecutors have offered few details of what Lin, her daughter, Kang, and others have done, but said they are suspected of violating the Anti-Corruption Act after questioning them the previous day over alleged corruption related to land deals and policies.
In general terms, the prosecutors said the alleged actions were related to a 2019 Yilan County government land tax exemption case in Luodong Township, urban renewal plans for a plot of land in Luodong in 2020, and a tender for an annual banquet decoration for the Luodong Township Office in 2019.
Lin's predecessor as Yilan County magistrate, Derek Chen (陳金德) of the governing Democratic Progressive Party, has accused her of trying to enrich family members by waiving value-added taxes on their land that fell under the county's urban renewal plan.
Lin was named a suspect in the corruption case on Jan. 13 after she was first questioned by the prosecutors but was released without bail.
In response to Wednesday's developments, KMT Culture and Communications Committee deputy director-general Lin Chia-hsing (林家興) urged prosecutors to handle the case fairly and uncover the truth soon.
He said the magistrate has been highly recognized for her performances over the past three years and charged that the current investigation was nothing more than an attempt to influence local government elections in November.
Asked if the KMT would replace Lin Zi-miao with someone else to run for Yilan County magistrate, Lin Chia-hsing said the party will closely follow the developments in the case and respond as necessary.
Meanwhile, he said, the KMT has hired 80 lawyers to help the party fight against what they consider similar legal interference in other cities and counties ahead of local government elections.
Lin has previously denied the charges and described them as political persecution.