REFERENDUMS 2021
/
First opinion presentation on referendums to take place Nov. 13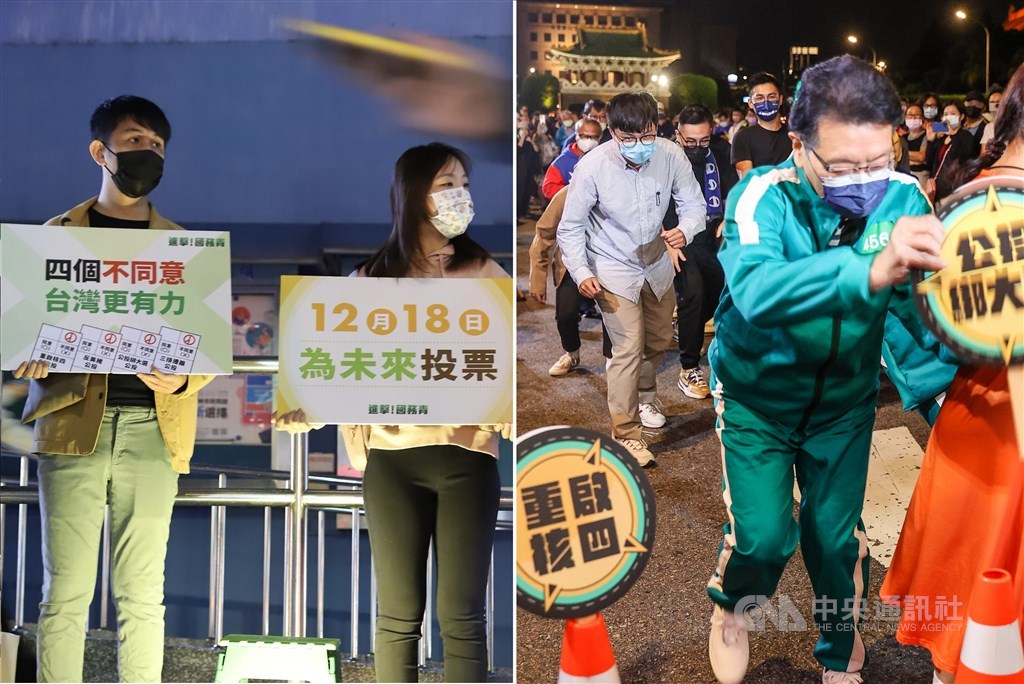 Taipei, Nov. 5 (CNA) The first of five televised opinion presentations on four referendums scheduled for Dec. 18 will be held on Nov. 13, the Central Election Commission (CEC) announced Friday.
During the presentation which can be watched live on the Chinese Television System (CTS) channel, senior government officials will defend the government's position on issues ranging from nuclear power, pork imports, conservation of algal reefs and whether future referendums should be held on the same day as major elections, the CEC said.
For the first presentation, Deputy Economics Minister Tseng Wen-sheng (曾文生) will face advocate Huang Shih-hsiu (黃士修), who initiated the vote to unseal the mothballed Fourth Nuclear Power Plant and start commercial operations, according to the CEC.
The two sides will explain their position opposing and supporting the referendum question, with each speaking for 24 minutes, over two 12 minute rounds, it added.
The next presentation will be from Council of Agriculture (COA) Minister Chen Chi-chung (陳吉仲) on whether people agree that the government should prohibit imports of pork, offal or other related products containing ractopamine.
The CEC said opposition Kuomintang (KMT) lawmaker Lin Wei-chou (林為洲) will speak against the government which has argued that allowing the import of U.S. pork products containing the leanness-enhancing drug is critical for Taiwan to seek membership of the Comprehensive and Progressive Agreement for Trans-Pacific Partnership (CPTPP).
The following presentation will focus on whether referendums should be held concurrently with national elections. Deputy Interior Minister Chen Tsung-yen (陳宗彥) will argue "no" and KMT Legislator Johnny Chiang (江啟臣) propose "yes."
The final presentation will be about whether the country's third liquefied natural gas (LNG) terminal should be relocated from its current site on the algal reef coast in northern Taiwan's Taoyuan.
Economics Minister Wang Mei-hua (王美花) will present the government's revised construction plan at the current location, while environmentalist Pan Chong-cheng (潘忠政), who initiated the referendum, will argue that it should be relocated, the CEC said.
The next four presentations will take place on Nov. 18, Nov. 24, Dec. 2 and Dec. 11, the CEC said, adding that the events will be streamed live on https://web.cec.gov.tw/referendum/hearing/110rmedia
Update
Nov. 13: Nuclear advocate, opponent argue over safety issues in televised forum
Nov. 13: KMT legislator denies anti-US pork stance; agriculture chief urges 'no' vote
Nov. 13: Referendums, general elections essentially different: deputy interior minister
Nov. 13: LNG project opponent stresses future; minister urges balanced development
View All