Taiwan and Slovakia ink 7 MOUs, pave way for closer ties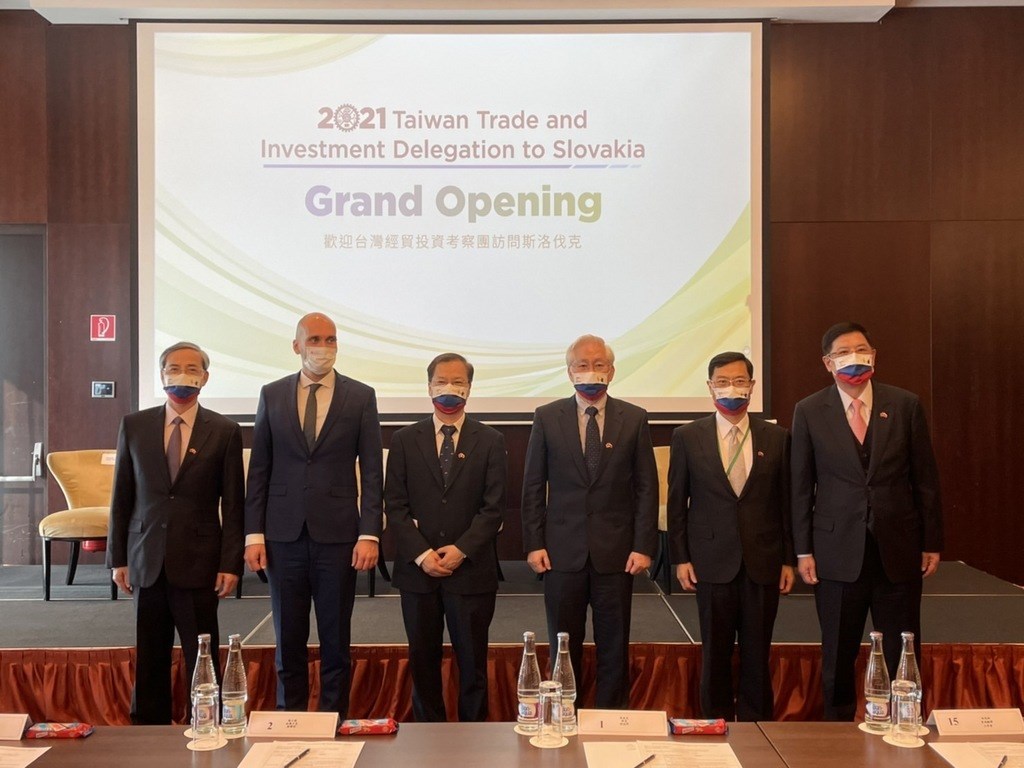 Taipei, Oct. 23 (CNA) The Taiwanese delegation visiting Europe has signed seven Memoranda of Understanding (MOUs) with Slovak officials and scientists that aim to increase bilateral collaboration on trade and technology, according to Taiwan's National Development Council (NDC).
Under the deals, both countries agreed to bolster bilateral ties in areas such as supply chains, research and development, trade, investment, tourism, and smart cities, among others, the NDC said in a statement on Friday.
In particular, Taiwan's Hsinchu Science Park will work with Slovak authorities to promote science parks in the central European nation, in hopes of fostering the development of research institutes and enterprises in related fields, the statement said.
NDC Minister Kung Ming-hsin (龔明鑫), who led the Taiwanese delegation, and Science and Technology Minister Wu Tsung-tsong (吳政忠) have also discussed with the representatives of the Slovak Academy of Sciences the possibility of future cooperation in space technology and other areas, the statement said.
In addition, representatives of the Taiwan Space Industry Development Association agreed to study ways to promote exchanges between Taiwanese space companies and their Slovak counterparts, the statement said.
Meanwhile, Taiwan's deputy finance chief Juan Ching-hwa (阮清華) met with Slovak finance officials to exchange ideas about government policies, marking the first time senior finance officials from Taiwan and Slovakia held a meeting, according to the statement.
According to the NDC, Kung also invited Slovakia's Economic Minister Karol Galek to visit Taiwan in December for the first meeting of the Economic Cooperation Commission between the two countries in Taipei.
The 66-member Taiwanese delegation arrived in Slovakia on Oct. 21 for a two-day trip, and will also visit the Czech Republic and Lithuania from Oct. 23-29.
The delegation includes top economic and technology officials, executives of research institutes and business associations, as well as representatives from industries, the NDC said.
At a press conference in Bratislava on Friday, Galek said the representatives from both sides had held numerous negotiations within the past two days, and that bilateral talks would continue, the News Agency of the Slovak Republic reported.
The Slovak official noted that Taiwan is the second largest Asian investor in his country, having invested more than half a billion euros, creating over 3,000 jobs, the news agency reported.