CORONAVIRUS
/
Taiwan vaccine review committee member resigns, criticizes president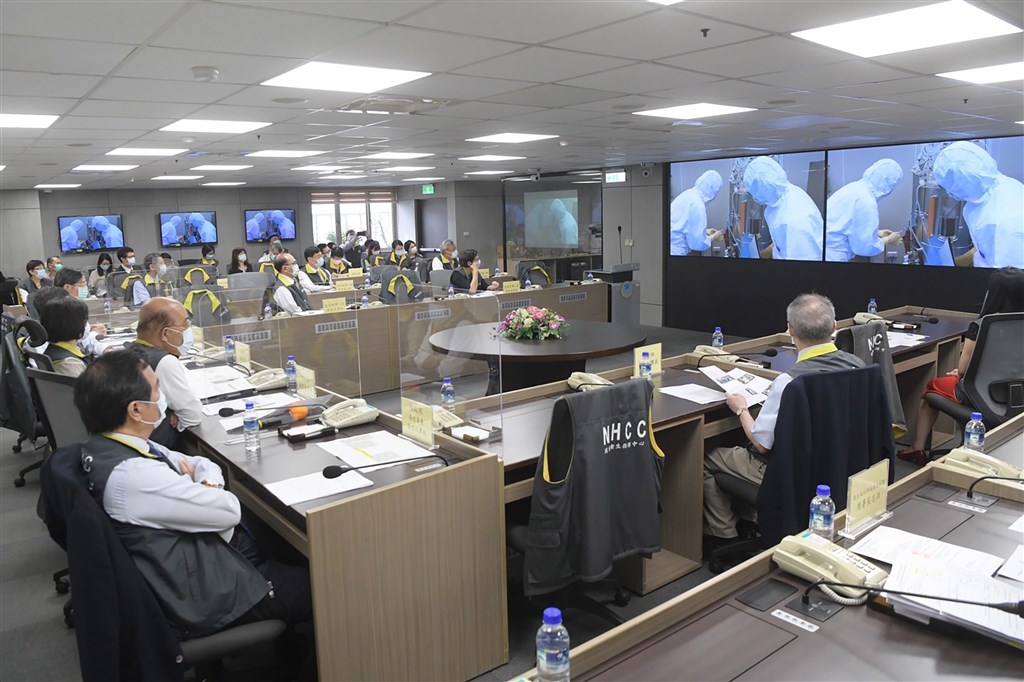 Taipei, June 8 (CNA) A Taiwanese hepatologist who resigned from Taiwan's COVID-19 vaccine review committee has criticized President Tsai Ing-wen (蔡英文) for making comments that could put undue pressure on the committee to approve vaccines made in Taiwan.
Chen Pei-jer (陳培哲), an academician of Taiwan's top research institution, Academia Sinica, said he resigned because he felt the committee would have trouble staying neutral when reviewing domestic vaccine candidates.
The major challenge to staying neutral, he said, came from "President Tsai herself" after she said that a locally developed COVID-19 vaccine was expected to be available in late July.
He expressed doubt that the Food and Drug Administration could resist the pressure coming from the Presidential Office and not approve domestic vaccine candidates for local use.
Chen was referring to a televised speech on May 13 when Tsai said the phase two clinical trials of Taiwan-made vaccines were nearing completion, and that she expected the first vaccine to start being distributed in late July.
Tsai also said she directed the Central Epidemic Command Center (CECC) to prepare for mass vaccination and encouraged the public to get the Taiwan-made vaccine.
Chen was bashed by TV pundit Clara Chou (周玉蔻), who said Chen resigned from his post as a committee member on Monday after making what she called "biased comments" on local vaccine candidates.
Chen responded on Monday, however, saying he actually stepped down late last month before speaking publicly about Tsai and Taiwan's current vaccine candidates.
Presidential Office spokesman Xavier Chang (張惇涵) said Monday that the office respected Chen's personal views but called the accusations targeting Tsai "confusing and regrettable."
He reiterated the government's stance that it will uphold scientific standards and processes in reviewing the vaccines, but did not directly address the potential pressure Tsai's July timetable could put on the committee.
Chen also cast doubt over the decision by all three Taiwanese vaccine manufacturers to make protein subunit-based COVID-19 vaccines.
In his June 5 interview published by the Chinese-language United Daily News (UDN), Chen said the major COVID-19 vaccines currently in use, including AstraZeneca, Moderna, Johnson & Johnson and BioNTech, are based on different types of technology.
Moderna and BioNTech are making mRNA vaccines while AstraZeneca and Johnson & Johnson are making viral vector-based vaccines.
The three Taiwanese companies, however -- United Biomedical, Medigen and Adimmune Corp. -- are developing their vaccines as protein subunit-based ones, he said, and argued that it was dangerous for them to put all their eggs in the same basket.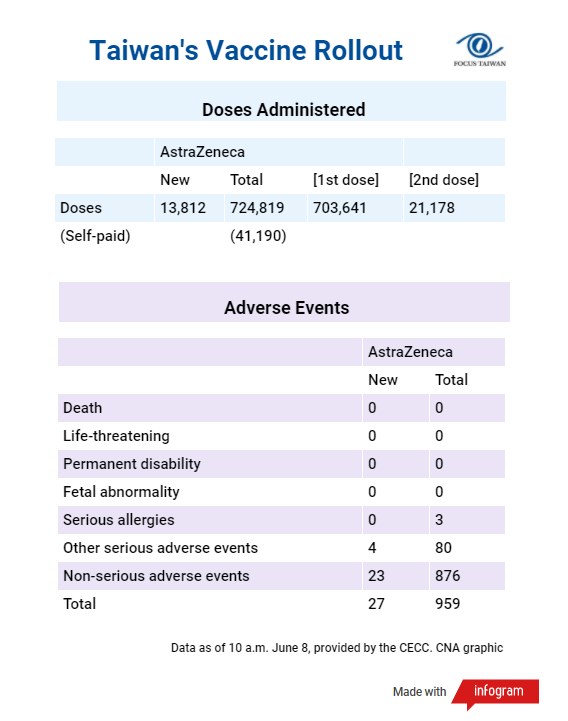 In response, CECC head and Health Minister Chen Shih-chung (陳時中) said Tuesday that all three Taiwanese companies chose to develop protein subunit vaccines because they did not have the capability when the pandemic began to develop mRNA-based vaccines.
Taiwanese vaccine makers were most familiar with the protein subunit platform and that is why they made the choice, he said.
In his UDN interview, Chen Pei-jer said it was highly unlikely that Taiwan-made COVID-19 vaccines could gain emergency use authorization by the end of July if local authorities applied international or World Health Organization standards during its review.
He said U.S.-based Novavax is developing a protein-based coronavirus vaccine and its vaccine candidate has not yet gained regulatory approval under those standards.
On the issue of whether their vaccines could be ready by July, Medigen said it would wait for phase 2 clinical trial results and let the committee members do their evaluations.
United Biomedical said several Central American countries preordered its vaccine last year and called on people to have more confidence in Taiwan-made vaccines.
Meanwhile, Chong Inn-wen (鍾飲文), convener of the vaccine review committee, confirmed to local media Monday that Chen Pei-jer did express his desire to resign from the committee but said the committee was still trying to convince him to stay.
Chong also said Chen was expressing his personal views and such views would be discussed by all committee members at upcoming meetings.
The government has signed contracts with United Biomedical and Medigen to purchase a total of 10 million COVID-19 vaccine doses. The companies have nearly completed phase-two clinical trials of their product.
View All