CORONAVIRUS
/
Japan ships 1.24 million vaccine doses to Taiwan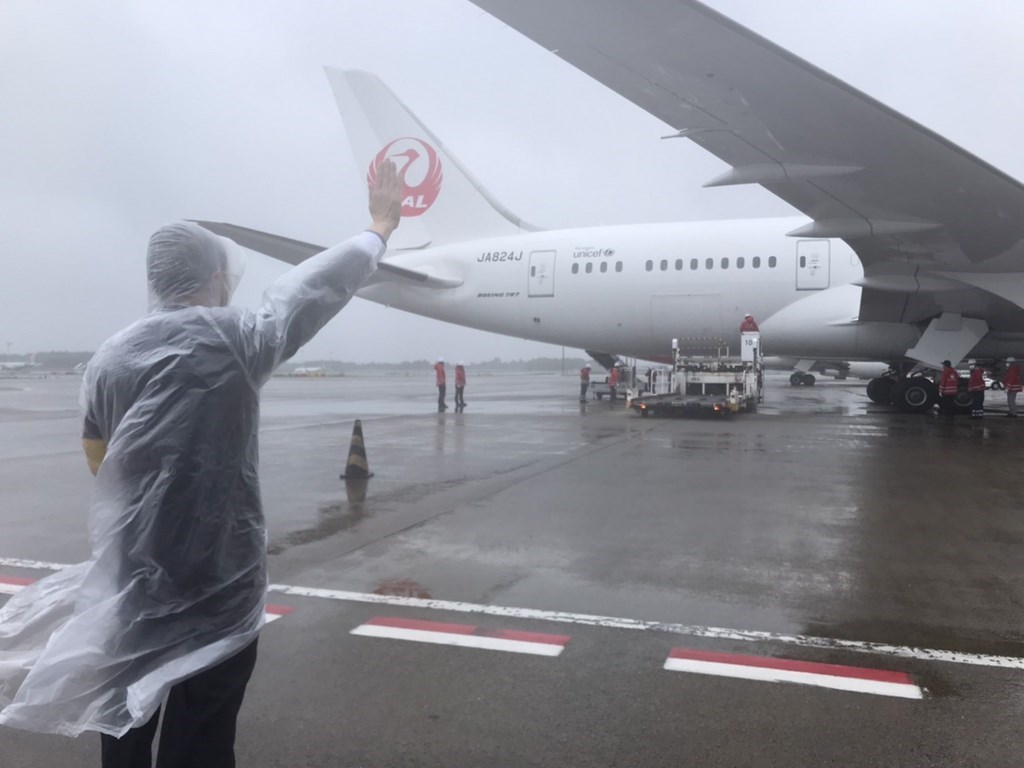 Update
*Taiwan thanks Japan for 'timely' COVID-19 vaccine donation
Taipei, June 4 (CNA) A donation of 1.24 million doses of the AstraZeneca COVID-19 vaccine from Japan will arrive in Taiwan Friday afternoon, according to Taiwan's Ministry of Foreign Affairs (MOFA).
The vaccines are being shipped on a Japan Airlines flight that departed from Tokyo at around 11 a.m. and is scheduled to arrive at Taiwan Taoyuan International Airport at 2:40 p.m., Japanese media reported.
Japan Foreign Minister Toshimitsu Motegi also confirmed the shipment at a press conference on Friday, according to Kyodo News.
In a statement, MOFA thanked the Japanese government and friends for donating the 1.24 million doses of AstraZeneca vaccine to Taiwan at a time when both countries are battling a COVID-19 outbreak.
Taiwan looks forward to deepening its collaboration with Japan on public health issues, based on their shared values of democracy and freedom, MOFA said.
Japan's decision to donate the vaccines to Taiwan was announced Thursday, after Japan Prime Minister Yoshihide Suga pledged the previous day, during a virtual global summit, to distribute 30 million doses of vaccines worldwide, according to foreign media reports.
View All