International parliamentary group calls for Taiwan's inclusion in WHA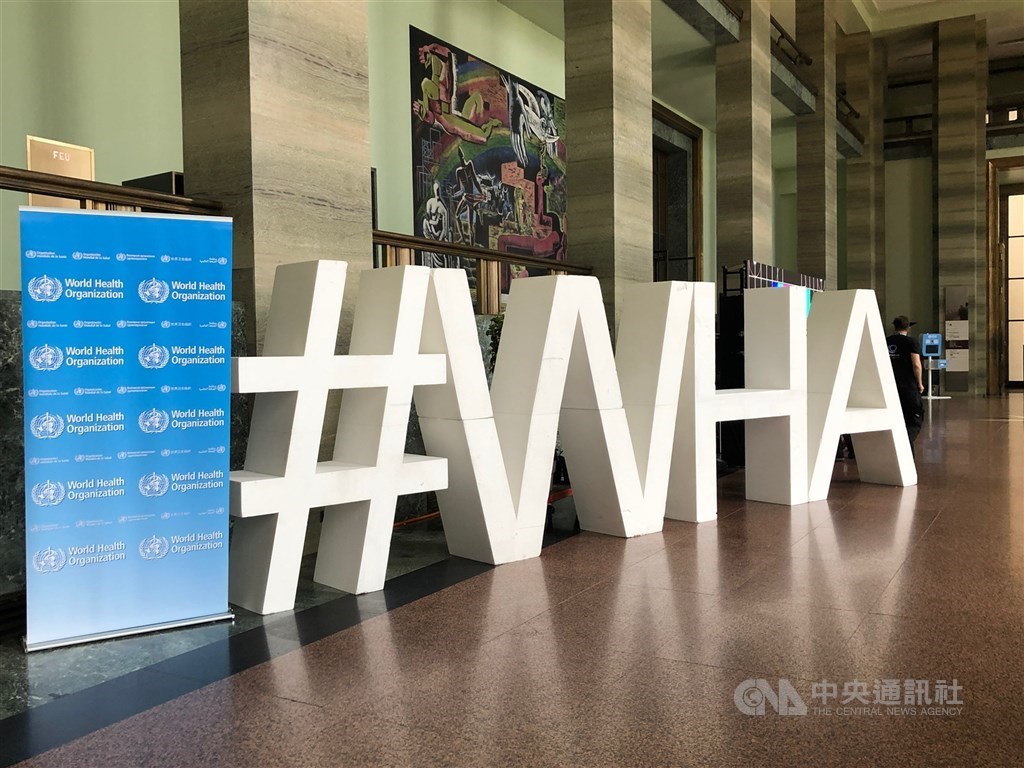 London, April 27 (CNA) An international group of parliamentarians launched a campaign Tuesday calling for Taiwan's participation in next month's World Health Assembly (WHA), warning that its continued exclusion creates "a dangerous gap" in the global health network.
The Inter-Parliamentary Alliance on China (IPAC) made the appeal in a video released on its Twitter page, featuring a total of 15 lawmakers from 12 legislatures across Europe, North America and Australia.
The group's launch of the campaign comes as the WHA, the decision-making body of the World Health Organization (WHO), prepares to hold its 74th annual meeting in Geneva, Switzerland, from May 24-June 1.
In the video, the parliamentarians praise Taiwan's response to COVID-19, its donations of medical equipment during the pandemic, and its support for global health initiatives.
Despite this, they argued, Beijing has continued to "politicize" global health by blocking Taiwan's participation in the WHA, creating a "dangerous gap" in global health while also depriving the world of Taiwan's medical expertise.
"If Taiwan is left out, we all suffer. It's time to let Taiwan help," the video concludes, while urging people to show their support on social media using the hashtag #LetTaiwanHelp.
Legislators featured in the video included U.S. Senator Marco Rubio, U.S. Rep. and Chair of the House Subcommittee on Asia, the Pacific and Nonproliferation Ami Berra, U.K. MP and former Conservative Party leader Sir Iain Duncan-Smith, and Australian Senator Kimberly Kitching.
In a statement released by the group, French Senator André Gattolin, a member of President Emmanuel Macron's En Marche party, said Taiwan's participation in the WHA "should not even be questioned," given its vital role in the international community and assistance to other countries during the COVID-19 pandemic.
Duncan-Smith, meanwhile, criticized the Chinese government for its "unacceptable" actions to "politicize global health" and called on the "the U.K. and the free world" to do more to support Taiwan on the international stage.
Members of the IPAC, which was founded last June, met with Taiwan Foreign Minister Joseph Wu (吳釗燮) last month after China announced an import ban on Taiwanese pineapples.
Last December, the group launched a campaign urging people to buy Australian wine, after Beijing slapped heavy tariffs on its import amid a trade dispute between the countries.
Taiwan, officially called the Republic of China, was expelled from the WHO in 1972 after losing its seat in the United Nations when the U.N. switched recognition to the People's Republic of China.
Taiwan participated in WHA events as an observer from 2009 to 2016 under the designation "Chinese Taipei" when relations between Beijing and Taipei were warmer under the previous ruling party Kuomintang.
Since 2017, however, Taiwan has been excluded from the WHA due to opposition from China, which has taken a hard line against President Tsai Ing-wen (蔡英文) and her Democratic Progressive Party (DPP) for its advocacy of Taiwan's sovereignty as an independent state.