Taiwan's new defense chief assumes post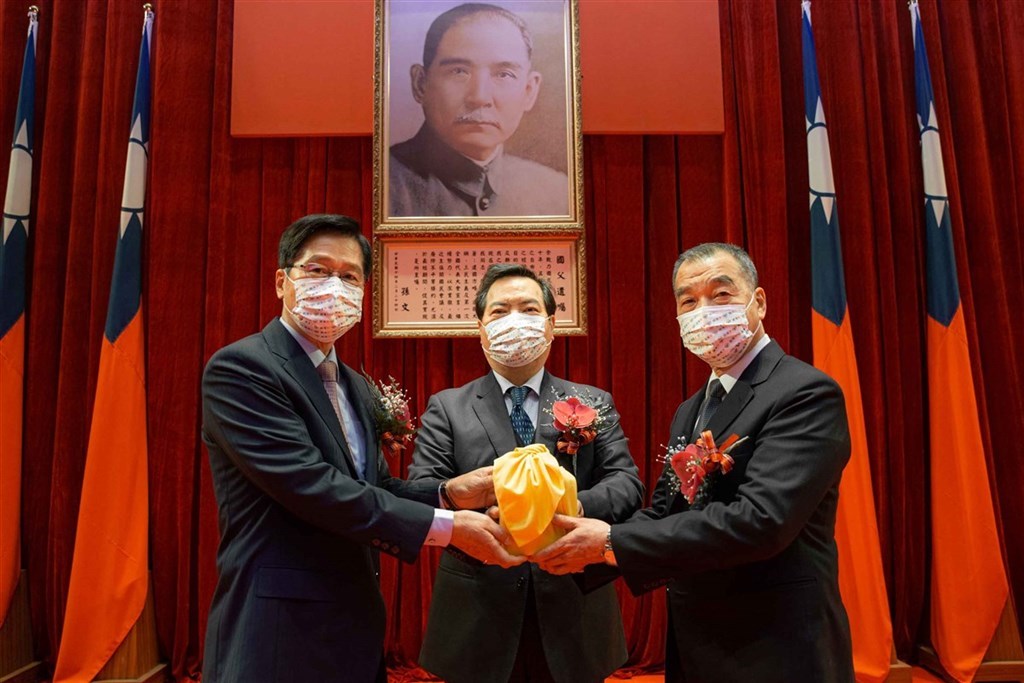 Taipei, Feb. 23 (CNA) Former intelligence chief Chiu Kuo-cheng (邱國正) officially became Taiwan's Minister of National Defense on Tuesday in a ceremony held behind closed doors.
Chiu was part of the cabinet reshuffle announced by the Presidential Office on Feb. 19, involving three key security positions.
According to the Military News Agency (MNA), the handover ceremony was presided over by Minister without Portfolio Lo Ping-cheng (羅秉成), who represented Premier Su Tseng-chang (蘇貞昌).
Neither Chiu nor his predecessor Yen De-fa (嚴德發) gave speeches during the event.
Lo lauded Yen's achievements during his stint as defense minister since February 2018 and expressed confidence that Chiu will excel in his new position, according to the MNA.
He thanked Yen for actively promoting the country's indigenous defense industry, asymmetric warfare capability, as well as the mobilization of troops to help in disaster relief and COVID-19 related work.
Lo then praised Chiu's planning skills, leadership and vast experience, while urging him to continue ongoing military and defense reforms.
Chiu, 64, is a graduate of the Republic of China Military Academy Class of 1976.
He has served as chief of National Security Bureau, which is Taiwan's top intelligence agency; chief of the general staff of the Republic of China Armed Forces, commander of the Army and the Armed Forces Reserve Command, and president of National Defense University.
In an earlier phone interview with CNA, Chiu acknowledged that cross-strait relations have rarely been as difficult as they are today and vowed to do his best to ease tensions.
Beijing shut down all official communication channels with Taiwan after President Tsai Ing-wen (蔡英文) of the independent-leaning Democratic Progressive Party (DPP) took office in 2016.
Cross-strait tensions further escalated after the Trump administration increased arms sales and visits by high-level officials to Taiwan, while passing Taiwan-friendly bills in Congress.
Beijing responded by increasing military maneuvers around Taiwan, including military drills and sorties.
In 2020, at least 380 Chinese military planes entered airspace southwest of Taiwan, which is considered part of the nation's Air Defense Identification Zone (ADIZ).