Cross-party group formed in Legislature to promote ties with Japan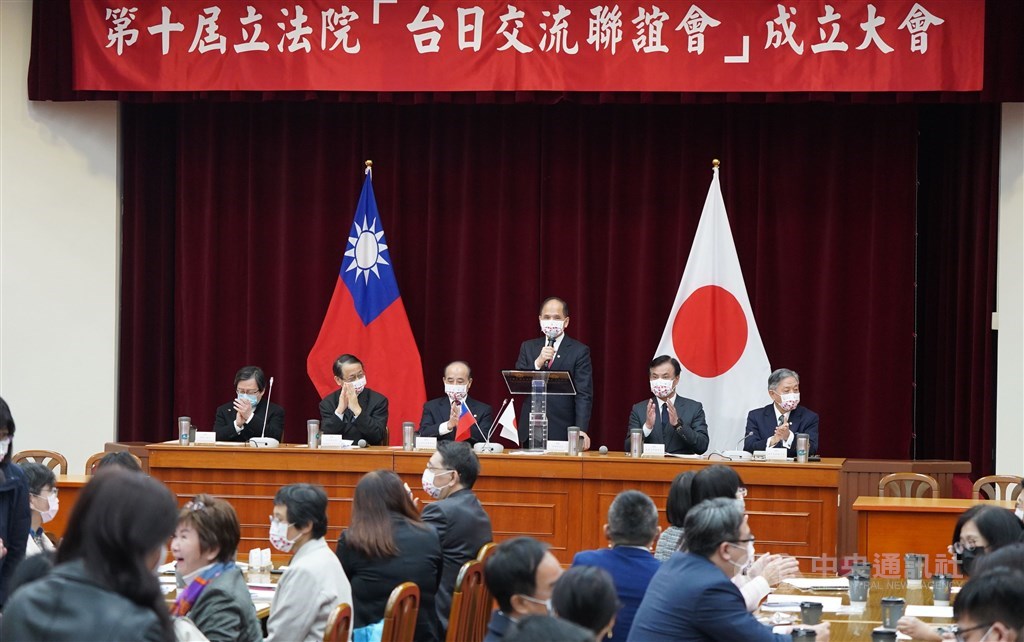 Taipei, Jan. 20 (CNA) Taiwanese legislators held a ceremony on Wednesday to mark the formation of a cross-party group that will promote Taiwan-Japan exchanges at the 10th Legislative Yuan.
Legislative Speaker You Si-kun (游錫堃), who serves as head of the group, said they look forward to visits by members of the Japanese Diet and Cabinet to strengthen the friendship between Taiwan and Japan when COVID-19 subsides.
You also voiced hopes for deeper, more diverse and substantive exchanges between the two countries.
Former Legislative Speaker Wang Jin-pyng (王金平) said at the ceremony that he hoped You would dispatch delegations to visit Japan to engage in face-to-face exchanges and deepen ties between the two countries.
Wang also expressed hope for former Japanese Prime Minister Shinzo Abe, who visited Taiwan in 2010 and 2011, to visit Taiwan again.
Hiroyasu Izumi (泉裕泰), Japan's representative to Taiwan, said the formation of the cross-party Taiwan-Japan friendship group with 95 lawmakers as members indicates that promoting friendship between the two countries is a non-partisan issue in Taiwan's Legislature, as in the Diet.
In the absence of formal diplomatic ties between Taiwan and Japan, exchanges between parliamentarians from the two countries are important, he said.
Meanwhile, Keiji Furuya, chairman of the Japan-ROC Diet Members' Consultative Council, celebrated the Taiwan-Japan Friendship Union's formation in a pre-recorded video.
The hope is to strengthen Taiwan-Japan cooperation and convene regular trilateral seminars between parliamentarians from Taiwan, Japan, and the United States to promote regional safety and cooperation, Furuya said.
The stated objective of the new group is to strengthen parliamentary and government-to-government exchanges to boost substantive relations between the two countries.