New U.S. arms sales will boost Taiwan's counterstrike ability: analysts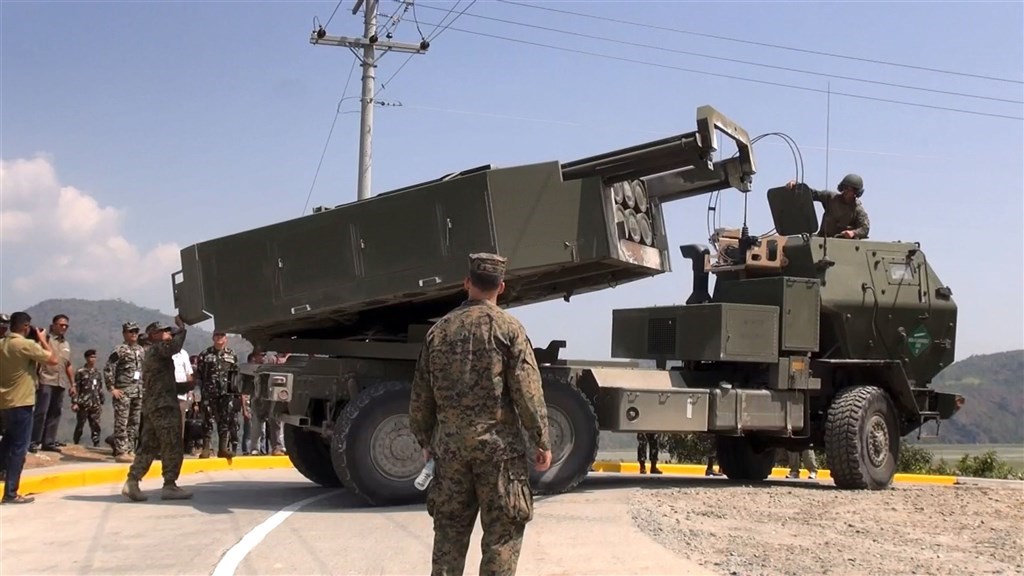 Taipei, Oct. 22 (CNA) A proposed arms package sale approved by the U.S. State Department Wednesday will help Taiwan to improve its long-range counterstrike capability, in the event of an attack, according to Taiwanese security analysts.
If approved by the U.S. Congress, the package, which includes 135 AGM-84H Standoff Land Attack Missile Expanded Response (SLAM-ER) missiles, 11 High Mobility Artillery Rocket Systems (HIMARS) M142 Launchers, and 6 MS-110 Recce Pods, would also represent a milestone in U.S.-Taiwan military cooperation, the analysts said Thursday.
"To date, the U.S. has sold only passive defense systems to Taiwan, but this time the package includes air-to-ground long-range weapons," said Su Tzu-yun (蘇紫雲), an associate research fellow at the government-funded Institute for National Defense and Security Research.
Weapons like that could not be sold to Taiwan before under the definition of defensive arms, he said in an interview with CNA, mentioning specifically the AGM-84H SLAM-ER, a precision-guided air-launched cruise missile with an operational range of 270 kilometers.
The HIMARS, which is difficult for enemy forces to locate because of its mobility, has the capability to launch a second-strike and therefore will be seen as a key deterrent to any enemy attacks, Su said.
The announcement of the proposed arms sale to Taiwan was made Wednesday by the The U.S. Defense Security Cooperation Agency (DSCA), which said it had officially notified Congress that the U.S. State Department had approved a US$1.81 billion package of three weapons systems. The proposal will require the approval of Congress before the U.S. could proceed with the sale to Taiwan.
"These deals show that the mutual trust between Taiwan and the U.S. has deepened significantly," Su said.
Also commenting on the issue, Chieh Chung (揭仲), a research fellow at the National Policy Foundation, said the new weapons systems would increase Taiwan's firepower to enemy debarking areas.
He said that while the arms deal signaled growing Taiwan-U.S. military relations, it was also an indication of the U.S.' efforts to implement its Indo-Pacific Strategy.
"The U.S. wants to quell China's military expansion," Chieh told CNA. "One of the ways of achieving that without burdening itself is to help countries adjacent to China strengthen their military capabilities."
Arms sales to those countries would give them a role in countering China's military influence and preserving the U.S.' influence, he said.
While the new weapons systems would indeed bolster Taiwan's long-range striking capabilities, they have to be properly secured and protected, as they would be on the enemy's priority hit list, according to retired Air Force Lieutenant General Chang Yen-ting (張延廷).
In preparation for the delivery of the new weapons systems, Taiwan's Armed Forces will also have to intensify personnel training, revise its military tactics and boost its intelligence on matters such as the precise location of hostile targets, he told CNA.
Meanwhile, Defense Minister Yen De-fa (嚴德發) confirmed during a legislative hearing earlier in the day that the SLAM-ER and HIMARS are capable of hitting targets across the Taiwan Strait.
"It all depends, however, on how we decide to deploy them," he said.
On the question of the significance of the deal, Yen told legislators that it would help build Taiwan's credible combat and asymmetric warfare capabilities.